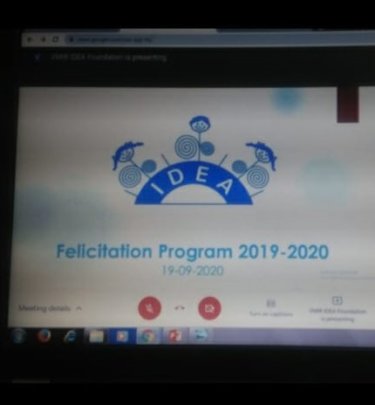 Dear friends & supporters,
On Behalf of the entire IDEA team ,I take this opportunity to wish you and your family a very HAPPY AND PROSPEROUS NEW YEAR !
We continue the relief and rehabilitation support we have started in year 2018 in a few locations in central Kerala , in India . These locations have been twice affected by flood in the year 2018 and 2019 . In 2020 people in this areas were badly affected due to the Pandemic especially due to travel and tourism related occupation of the people .
Now another calamity has stuck…. The bird flu attack since the very beginning of 2021 . Tourism related work , farming and poultry farming are the main occupations of the people living in central part of Kerala state. So far 12,000 ducks have died and 36,000 ducks will be culled in this week . This will affect the income source of the people considerably . IDEA has plans to support some of the most affected families .
During the past 10 months we tried our best to support children and their families by providing cash , grocery and other material support . We also supported and facilitated our partner schools to actively engage children through online educational sessions.
Status of online Class pattern during Covid Pandemic at SNDP HS, Kuttamangalam and GOVT HS, Kuppappuram
Among the students, Online classes are going on. A few televisions are arranged by both the Schools at various locations near the School for getting access to the students to the various online class program through educational channels like First Bell Digital Classes through KITE-VICTERS. Nearly 17 televisions have been arranged by Govt High School, Kuppappuram, Alappuzha and each television is beneficial to more than 5 Students. Victers channel is telecasting the online class programs for different standards at different timings. Classes can be accessed through VICTERS mobile app also. Through the mobile app previous day's classes can also be accessed. Students are expected to attend the online classes under the supervision of their parents. The teachers prepare class notes after each day's classes and circulate it among students through whatsapp groups. Students are given exercises to be completed before the next day's class of the same subject. Parents are expected to ensure that students do no unfair means to do the exercises. The exercises done is sent back to teachers for correction, if any. Teachers are available at school to clear doubt if any, of the students.
The schools are planning to setup an E Library facility to the students. IDEA foundation extends full hearted co-operation to these schools for these activities.
Felicitation program to congratulate best performers
It was heartening to know how children and their families face whatever challenges they come across …like Adithya and Anagha
Adithya 's family consists of the child , parents and elder brother. He is studying in class 11th at SNDP school, Kuttamangalam, Alappuzha. His father is a coolie and mother Mrs. Raji is a Housewife. In 2018, the flood totally damaged his house. The family look some loan and reconstructed their house .The flood in 2019 made several damages to the reconstructed home. Due to the father engaged in a daily wage job, he is facing unemployment during this covid pandemic. However inspite of all the odds Aditya scored well in his school final exam . Under the sponsorship program of IDEA , the child is being supported.
Anagha's case is also no different than Aditya's. Anagha is studying in 9th std at SNDP school , Kuttamangalam, Alappuzha. Her father is a Barber and mother is a housewife . She belongs to a poor family and her father is now unemployed. Her mother now works in a small shop and they live with that very small income.
The flood in 2018 damaged her house very much and it was almost wiped out. After that they struggled for laying foundation for a new one and the flood in 2019 damaged the reconstructed hut to some extent. Amidst all these difficulties Anagha scores very well in her studies and she is a very talented girl . She keeps sending us drawings , her singing video etc.
We have arranged a grant virtual felicitation program to encourage our children . Children very enthusiastically participated in the program by sending videos of songs and dances performed by them