Dear friends,
The Kerala flood was a calamity of severe nature which claimed many lives and displaced lakhs of people. Many people who lost their homes, farms and cattle were left without any source of income. The worst hit were underprivileged people from Central Kerala.
After the floods they found it extremely difficult to replace their cattle, domestic animals, boats or fishing nets - their only source of livelihood. In this condition, they were struggling to provide for their families and for their children's education.
To help them tide over, IDEA started with educational sponsorship and school support for flood affected children. But we wanted to go beyond and help the affected families in a sustainable way and thanks to your contribution, we could offer the livelihood support.
20 poorest families from flood affected area were presented with domestic goats. The families were selected at a parent-teacher meet to ensure transparency in selection process. The children along with their respective families will raise these young goats which will be an additional source of income in the coming months.
Commercial goat farming is a good source of additional income for underprivileged/ landless people since it is easy to raise goats with less resources. Goats can be raised with other animals and usually goats will consume vegetation declined by other animals.
They required small pasture area and are easy to manage. Kerala weather is also very suitable for goat farming. Besides, there are many business opportunities related to goat farming since goats provide milk which can be converted into many products, also providing manure and fiber.
Since these are young goats, children were very excited to welcome them. With long summer vacations approaching, the children will get more time to spend with their new friends and this will inculcate 'animal love' in them.
We especially thank The Government Veterinary department which has pledged to provide free medical care and will also arrange for insuring the goats. It is so wonderful to see participation from schools, health department, Government agencies and communities for ensuring welfare of these young goats.
School teachers handed over the goats to the children at a special function where Government officials, school principals, teachers and parents were present. Everyone appreciated our gesture and a report on our initiative was also published in a local newspaper.
Friends, we thank you profusely for your valuable contribution. It is only because of your continued support that we could help the affected families in a real sustainable way. It has been months since the floods and while the focus has shifted from the tragedy, lakhs of people are still reeling under its after effects. MORE FAMILIES NEED YOUR SUPPORT !
We request you to please continue donating to this flood relief project and spread a word in your community if you can. The destruction was immense and it will take a long time for normalcy to return to the flood affected Kerala.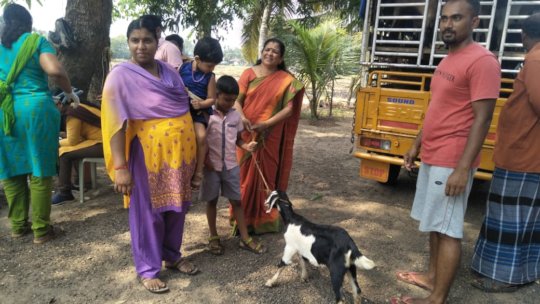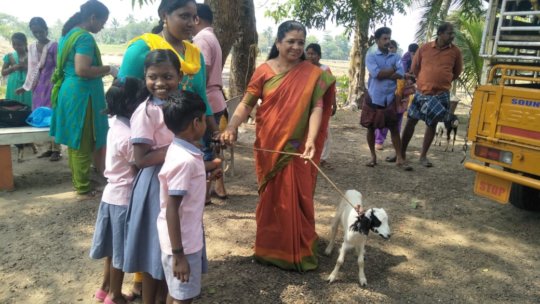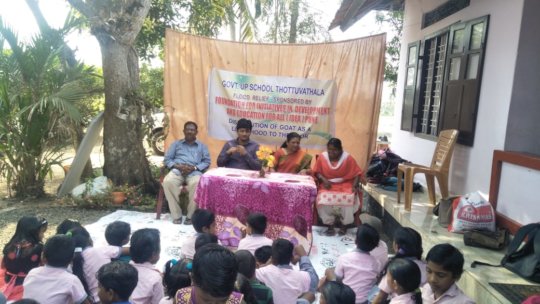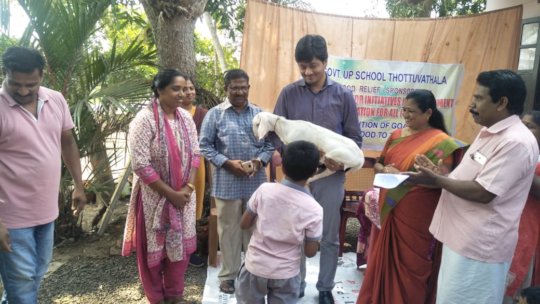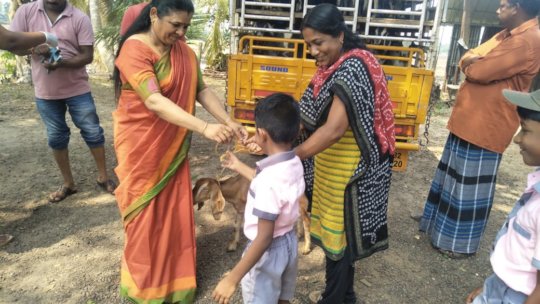 Links: