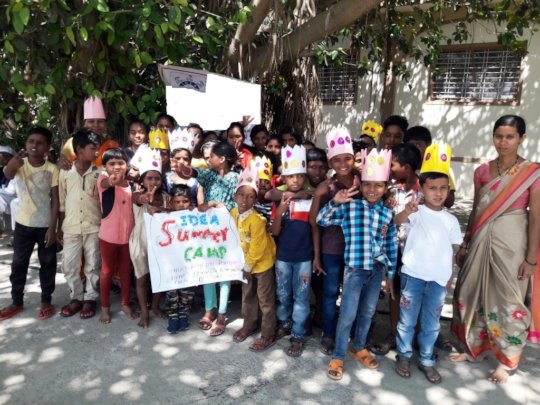 Dear Friends,
Greetings!
Thank you for your continued support, we bring this report to you with great joy...
Joy of learning Science – Science Exhibition
IDEA started running Study centres for underprivileged children to provide quality education and ensure their holistic development with focus on improving their fundamental learning skills through various fun activities. More recently we have increased our effort to make Science – fun and easy for these children. Many children are intimidated by the subject and hence do not enjoy it. Hence we came up with our new initiative called – Joy of learning Science! All study centre teachers were trained to teach science through new teaching aids, videos etc. and science kits were provided to all study centres.
Once we saw that the children are enjoying the subject and are excited to conduct scientific experiments, we decided to hold a science exhibition where children from all our various study centres participated and showcased their home made scientific experiments, some demonstrated new science kits. Children explained the science behind their experiments on Water Purification, Solar Energy , Air Pressure Effect, Magnetic effect, How to identify Starch, Volcano eruption, Combustion needs oxygen, sound waves, Solubility, Magnetic force, Work and Energy etc.
Later they also presented few skits on how superstition is wide spread amongst the people from underprivileged communities and how we must stop believing in magic tricks performed by the so called godmen. It was wonderful to see that they are beginning to understand the science behind something they see every day. It is this curiosity and scientific temper that will improve their logical and critical thinking.
Summer Camp – 2 days of learning and fun
It is summer in India and schools are closed for the holidays. While children take vacations to exciting locations, their underprivileged peers cannot afford fancy holidays. We did not want our children to miss out on summer fun so we conducted a 2 day summer camp for 70 of our study centre children.
The camp was conducted at a scout and guide training centre near Pune. The excited children explored the whole camp before the activities started. On the first day, there were interesting sessions like storytelling session where a story was narrated by our guest who asked the children to complete the ending of the story. Children used their imagination to come up with many possible endings. Next was a Warli painting session during which the children were first taught the basics of the tribal art. Then they were given paints to unleash their creativity. In the evening, it was time for sports. Teams competed with each other in various games like discus throw, cricket and hoola hoop. In the evening there were dance performances by some children.
Day 2 started with Yoga – A yoga teacher taught different breathing exercises and asanas. This was followed by – laughter club, another expert taught various kinds of laughter like loud laughing and Estonian laughing. Doing Yoga surrounded by hills under a clear open sky charged the children for another day! Next, the children were asked to scout the surroundings for trash from which they can make toys or accessories. This challenge was taken up with great enthusiasm and children made many things like hair bands, bows, purses, boats, cups, rings, etc. This activity was aimed at improving team building, imagination and coordination skills.
Later many fun games were enjoyed by the children like - Don't break the egg challenge, finding way through hurdles game, Balloon race, etc. These games made taught them how to work in a group, how to plan and overcome challenges and how to be a team player. Two days of summer camp full of new learning and fun came to an end and children did not want to leave their new friends. They expressed their gratitude for giving them an experience they will not forget.
Dear friends, please continue to donate to this project so that we can bring more such fun activities to many such underprivileged children!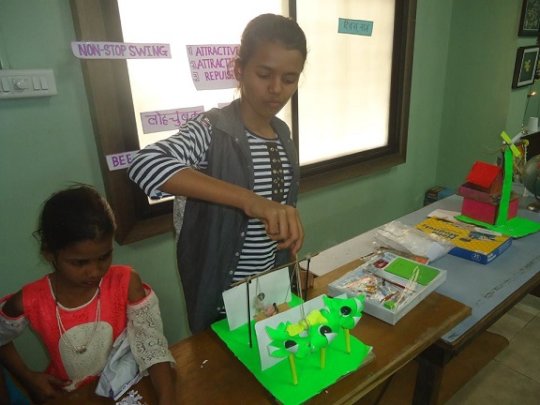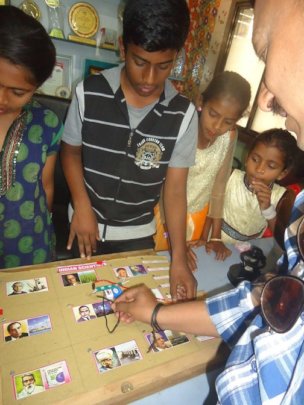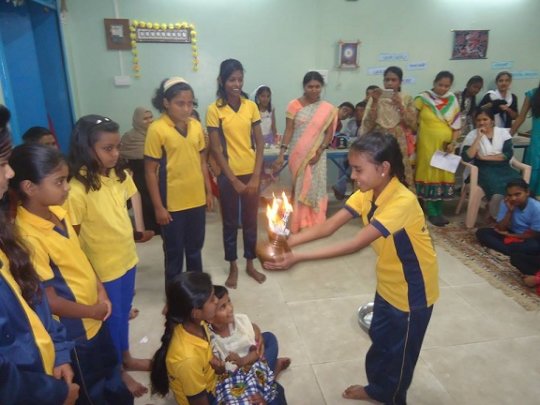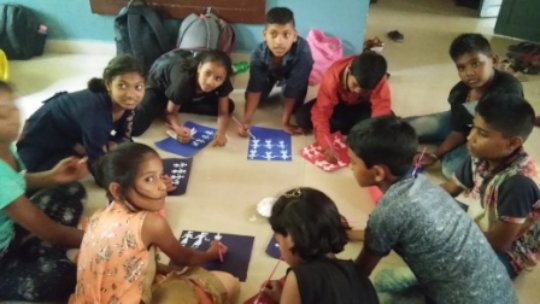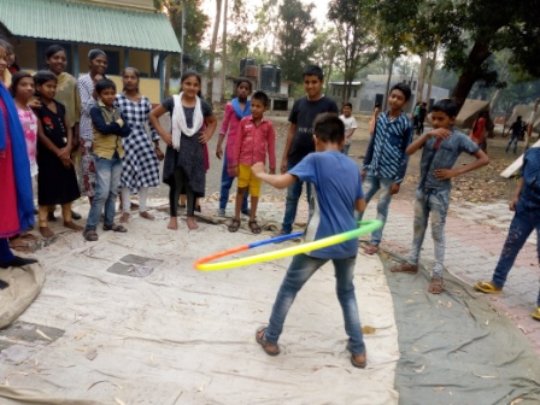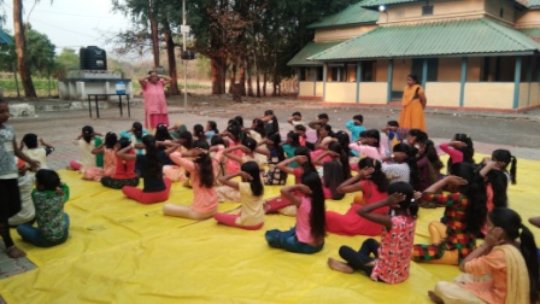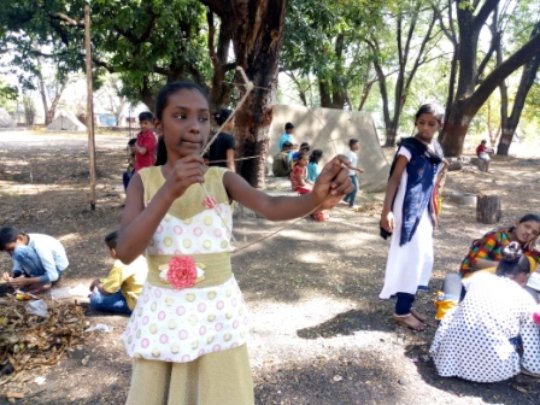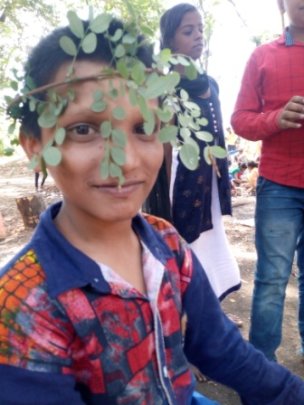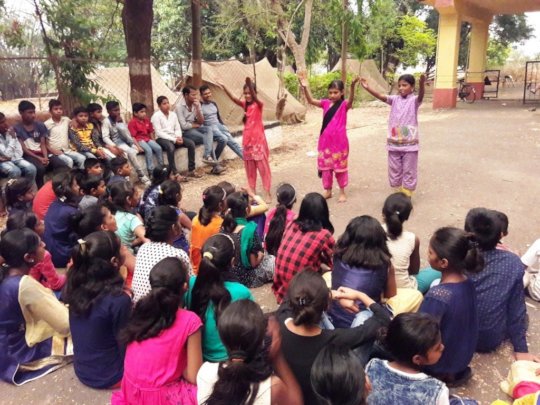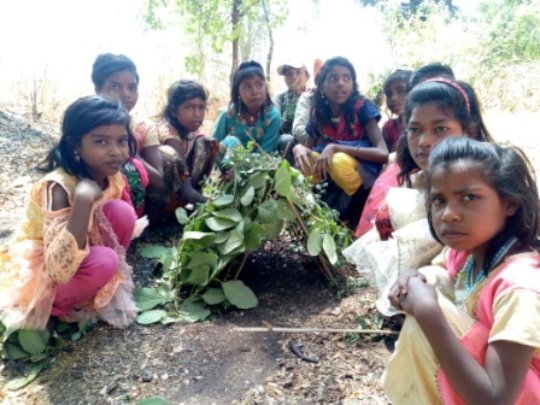 Links: