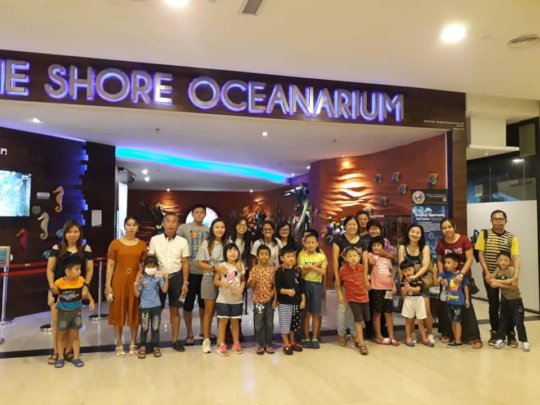 Activities for past months include:
Fire Drill on 19/09/18
We had our annual fire drill by personnel from Balai Bomba Jalan Kubu, Melaka. They had a simulation run with one of our trainees from YAP posing as a 'victim'. They also reminded us on fire safety as well as on how to put out a fire with a fire extinguisher.
Parents Support Group on 29/09/18
Our speaker for the event was Mr Benson Song, an Occupational Therapist. He shared with participants about handwriting - the types of handwriting grips, ways to encourage a child's handwriting skills and how they could build their muscles or strength to encourage their fine motor development. It was an interactive session as participants were able to clarify and gain more understanding about the topic.
Outing to The Oceanarium @ The Shore on 31/10/18
We had an outing to The Oceanarium @ The Shore with students from EIP (with their parents) and SAP. We had fun ogling at the aquatic creatures at designated areas and there were 3-D interactive spots too, where we were able to catch a short 3-D video as well as take pictures with unique sea-themed frames.
YAP trainees visting Ace Home on 12/11/18
Our YAP trainees baked cupcakes to celebrate November birthdays at Ace Home, Melaka. The residents there were delighted to spend some time with our trainees. They were all smiles and gave praises for those delicious cupcakes.
Visitors from Havil International School on 19/11/18
A group of 54 from Havil International School, Brickfields, KL visited our centre. The group consisted of staff and students. They had lunch prepared by our YAP trainees and toured around the centre before gathering for a short presentation by our Executive Director, Ms Chan Saw Si.
Throughout the months, the catering work and cafe operations are still running by YAP trainees.
To-date, we have 29 students in EIP, 15 students in SAP and 9 trainees in YAP – supported by a staff of 4 EIP/SAP teachers, 2 trainers, 1 head coach, 1 administrator and 1 Executive Director.
Thank you for your continuous support!