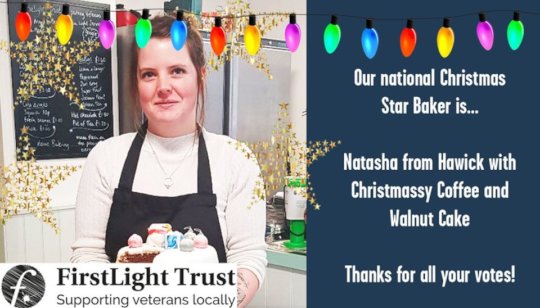 Giving Tuesday and FirstLight Trust's Festive Bake Off
We witnessed another incredibly successful Bake Off taking place across our six hubs, this time on Giving Tuesday and with a festive twist! FirstLight colleagues baked many mouth-watering cakes and the competition was hotly contested, with customers voting for their favourite. Following the announcement of the six hub winners, they were uploaded to our Facebook page and our online supporters had the opportunity to vote for Star Baker, which was our newest Hawick Hub Assistant, Natasha!
Our posts on Facebook for the festive Bake Off generated the highest amount of views we have ever receieved, reaching a staggering 36,000 people! This event has pushed out our scope tremendously and it has hopefully reached more veterans in need.
Donations received on Giving Tuesday towards preventing homelessness for veterans in the UK -
Cash donations in the hubs generated by the Bake Off (approx.) £260
Through GlobalGiving (approx.) £60
Total (approx.) - £320
Case Study from Hereford (updates from last report)
DL will be completing his CSCS (Construction Skills Certificate Scheme) training on the 16th December. It is hoped that he will be 'on site' in early January. DL is now living in a shared house, a stones throw from the build he will be working on; he has already completed some training and has bonded with fellow peers on the self-build.
DL continues to engage and participate with local veteran organisations. He stated, "The best thing I ever did was walk into Firstlight Trust, they have turned my life around. I now have purpose and goals, they have done more for me than anyone else ever has".
DL sees his son regularly and is looking forward to decorating his own home. He is also continuing with his walking and raising awareness for homelessness. He will be walking Hadrian's wall in March, and is currently making sure he has all the correct 'kit'!
Year-End Campaign
GlobalGiving will 100% match any recurring donations made by the 31st December, provided their incentive fund hasn't run out! If you were thinking about becoming one of our recurring donors, now is the perfect time. Please be aware that you will need to remain a recurring donor for at least 4 months for the matching funds to take effect, but of course any donation is extremely welcome..
For more information please click the link at the bottom of the page.
Enjoy a meal and help a Veteran
If you're in London this month and are in need of a dinner recommendation then look no further than the French chain of restaurants, Aubaine. Throughout December, their guests will have the option to donate £1 on their bill which will all go to FirstLight Trust's project on preventing homelessness for Veterans in the UK.
Aubaine has establishments in Brompton Road, Kensington, Marylebone, Mayfair, Notting Hill, London Selfridges, and Covent Garden. You can read more about this campaign on our website (please click the link at the bottom of the page)
Thank you so much for your continual support throughout 2019. We hope you have a very Merry Christmas and a Happy New Year!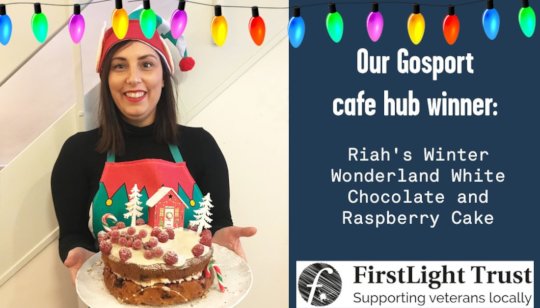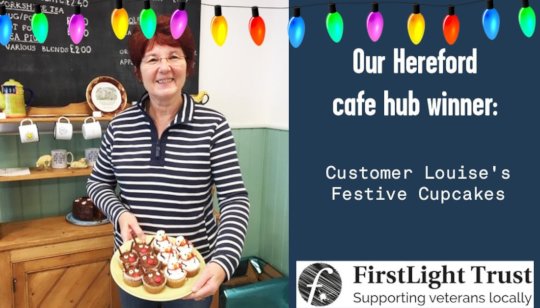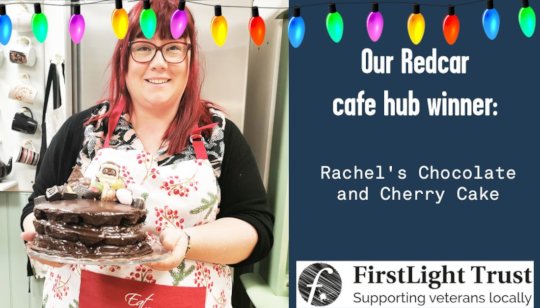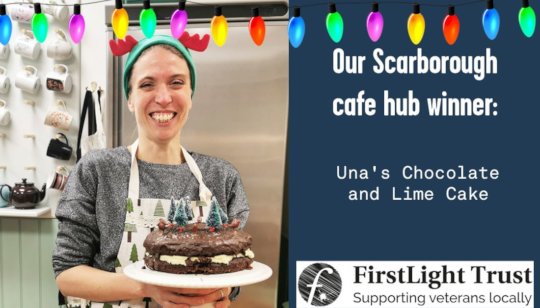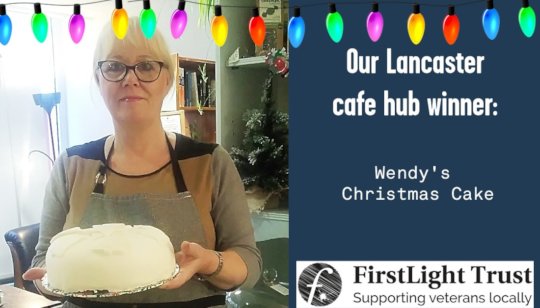 Links: