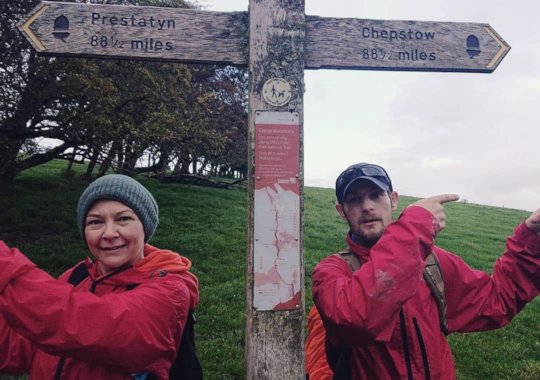 As the days are getting shorter and the nights are growing longer, darker and colder the conditions for homelessness are becoming more extreme and the need for prevention is vital now more than ever. With the heavy downpour that hit the UK at the start of last month, FirstLight Trust witnessed several homeless veterans trying to escape from the rain, particularly in Hereford.
Case Study:
A 29-year-old veteran called DL from Hereford, who was made homeless by the council for reasons outside of his control came to a FirstLight Trust hub soaked and with nowhere to go. He was not classed as vulnerable by the council, and no other charity was available to help him due to 'holidays.' Within three hours, FirstLight Trust had provided him with food and arranged for him to stay in a B&B for a week whilst they had time to arrange permanent housing. This happened just before the flood warnings occurred in Hereford at the start of October.
Rain and flooding have only continued over the past month in this part of the UK, and as we are moving into Winter, we can only expect conditions to get worse, making street-sleeping extremely dangerous and even life threatening.
The Veteran's Journey:
In October, DL joined a team of four, including FirstLight Trust's amazing Support Coordinator, Lynne, on a ten-day hike across Offa's Dyke to highlight homelessness and mental health in the veteran and blue light communities. Hereford alone has witnessed four veterans becoming homeless in the last few weeks, and the council could not provide housing for three of them. Two homeless veterans joined the 177 mile hike and seemed to gain a great deal from the experience. Lynne explains:
"One of the Veterans who joined us has mental health issues. While on the walk, he found peace, he would often talk about 'loving the quiet' having 'time to think about his life'. He thoroughly enjoyed the time camping, map reading, fresh air and planning stops for coffee and food. He appeared to become a different person; he was happy, genuinely happy. The difference in him before and even now he is back is very visual. He has become quieter, and slightly distant since our return. He is on the veteran self-build, we (FLT) have found and secured him a temporary home for the next eleven months while be helps build his own home with Alabare. He has asked to come walking again in the spring when we plan to do Hadrian's Wall."
The Veteran's Journey brilliantly raised just over £500, which will go towards FirstLight's crucial work in preventing homelessness for UK veterans. If you are interested in The Veteran's Journey and would like more information, including day-to-day updates on their hike you can visit their Facebook page in the link below.
Homelessness is a current issue that many experience all year round. If you would like to join the FirstLight Trust team in supporting homeless veterans please consider donating to our project page, even the smallest donation has a huge impact. We are also welcoming anyone who would like to join us in supporting the cause on a more regular basis by becoming a monthly donor, which you can also do through our project page.
Thank you so much for your ongoing support, from everyone at FirstLight Trust!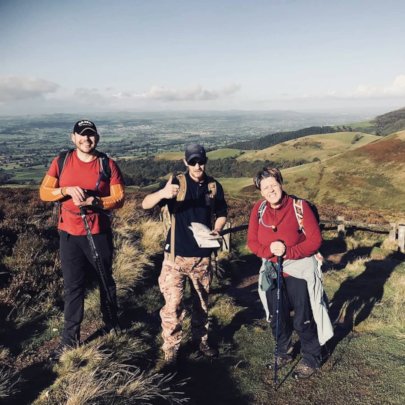 Links: