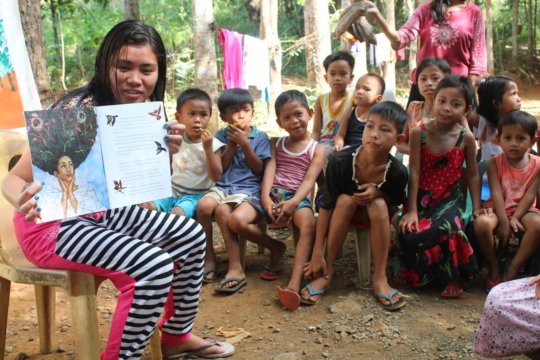 Just a brief update from one of our partners in the field:
Earlier this year, the Philippine Development Initiatives and Assistance for the Rural Sectors (PDIARS), a research and advocacy institution focused on farmers and fisherfolks, helped to distribute our books to 30 children living in Sitio Catmon in Rodriguez (formerly Montalban) Rizal.
Sitio Catmon is an upland (mountain) farming community. Most of the residents, especially the peasant women rely on farming seasonal and indigenous vegetables and fruits such as banana, avocado, sweet potato tops, eggplant, etc. They would later sell their produce to a nearby private subdivision, or at town. Men usually drive passenger tricycles, work at construction sites, or at the batching plant.
PDIARS partnered with Amihan, a national organization of peasant women for the bookgiving activity. Two books focused on the environment, "Inang Kalikasan's (Mother Nature's) Bad Hair Day" and "Message in the Sand" were given away. To complement and deepen the event, concepts of environmental protection as well as climate change were also introduced to the children.
*** To date, CANVAS has given away nearly 90,000 books to children in disadvantaged communities all over the Philippines such as Sitio Catmon. This would not have been possible without your continued and generous support.
From the bottom of our hearts, and on behalf of all the children who have received books to call their very own, Thank You!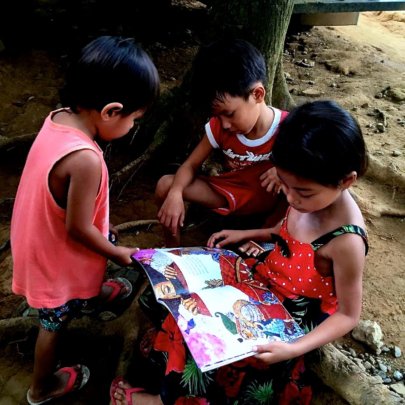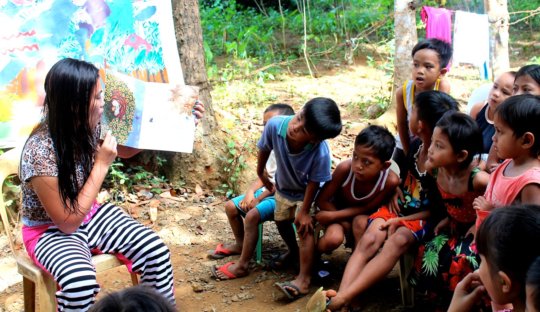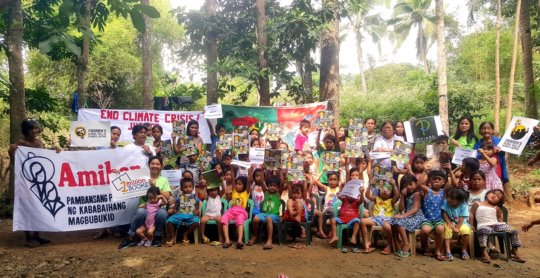 Links: