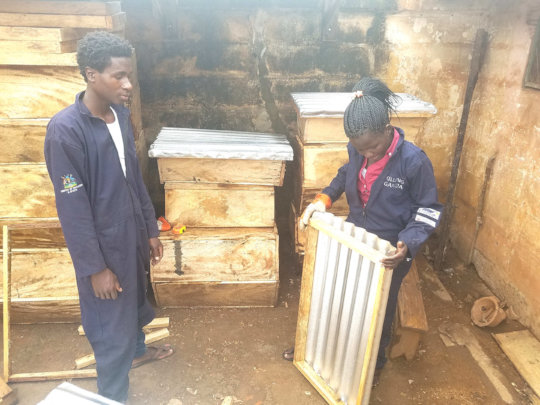 In September 2019 Budongo Women Bee Enterprises (BUWOBE) was one of the projects competing in the Global giving accelerator programme an online crowd funding platform, generous people from around the world supported the project with $1,408 which transformed to $1045 after the transfer charges are deducted.
The crowd campaign fund is to support 1000 women with 5 bee hives each in Budongo Sub county Masindi District in Uganda.
To date 50 bee hives have been produced and ready for installation. Thank you, our partners.

Progress to date:
The beehives have been produced with very little labor cost thus enabling us to have more boxes.
The previous beehives installed are almost ready for harvest and I want to assure you they are doing very well.
Bee hives project is the way to go for rural women around the forest reserves and it going to be a lucrative business for rural people in Uganda.
Challenges
Timber cost have gone high due to high restriction by the forest authority and heavy rainfall during this season.
We have more members who still need hives and require more beehives.
To learn more about the BUWOBE project please visit BUWOBE Page.

To support our project again please visit BUWOBE Project to make your contribution.

Budongo Women Bee Enterprise working around the clock to address the challenges women face especially economically. The project is has empowered with skills now we are supporting with inputs and market linkages. The skills phase has provided a capital asset to the beneficiaries, the input is to generate financial source for individuals keeping bees and market network will crown it all with access to finance services, increased earning and overall good life for individuals and their families with improved livelihood.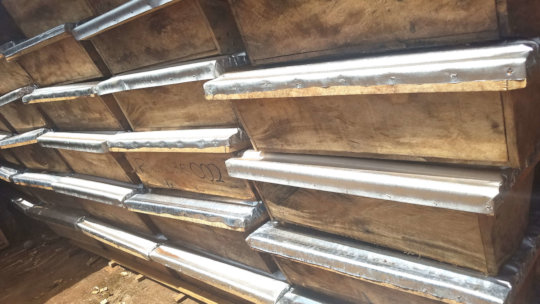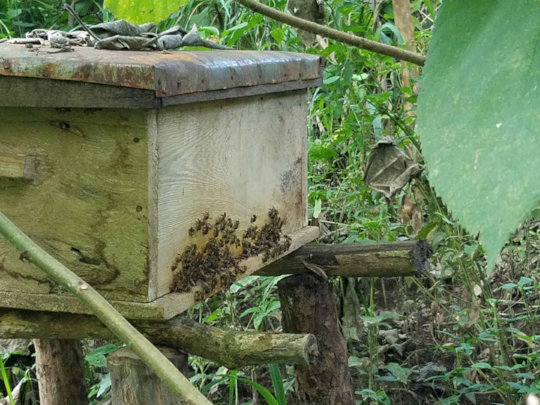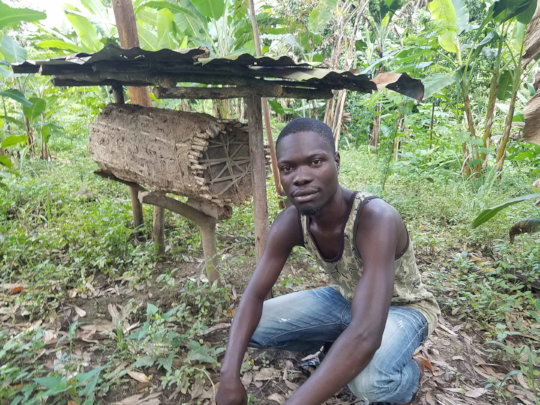 Links: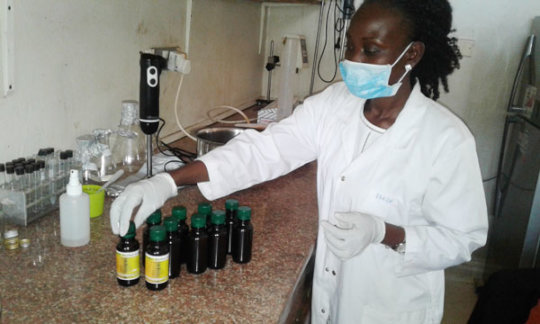 Dear Partners,
I am writing with much appreciation and joy with updates on your kind support to our recently launched project on Globalgiving website on the project of Budongo Women Bee Enterprises.
We have so far raised 865$ from 17 donors and we are so excited with this generous support out of your kindness. With this funds we shall produce 70 beehives by ourselves. Any additional 25$ is equivalent to 2 beehives.
Project activities.
The project of Budongo Women Bee Enterprises is on going and you can listen to the beneficiaries speak out
As soon as we recieve the disbursmenet we shall start the work immediately and share with you every progress of the activities of beehives production.
One more humbe request--- the accelerator is only 4 days! to end, please if you can make additional 25$ we shall double to 140 beehives produced buy ourselves.
Visit:
Budongo Women Bee Enterprises to GIVE
Joyfully
Birungi Annet
Executive Director
SAFEPLAN UGANDA.
Links:
WARNING: Javascript is currently disabled or is not available in your browser. GlobalGiving makes extensive use of Javascript and will not function properly with Javascript disabled.
Please enable Javascript
and refresh this page.