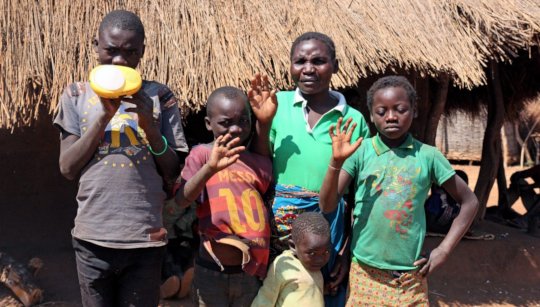 During the COVID 19 pandemic its been hard to reach communities due to the restrictions that the central and local governments have put on movement. With most of our beneficiaries based in rural communities, we had to strengthen partnerships with rural local-based groups and traditional leaders so that we can continue electrifying rural households and impact more lives.
To date, through this partnership, we managed to distribute 650 solar lamps to women and girl-headed households for domestic and productive usage. We also distributed 1050 clean cookstoves to women so that they can continue using modern stoves and reduce the cutting of trees for wood or charcoal.
Our partnerships in these villages are thriving and the demand is still huge for these products that we are distributing and your continued support and donations make this possible for us to reach our target of distributing 10,000 solar lamps to last-mile communities.
I want to thank you all from the bottom of my heart for choosing to be part of Kukula Solar's impact stories and your continued donations. Always know that every donation you make is helping us to get closer to our goal of raising $50,000 to impact more lives!
Lastly, I wish you all a healthy 2021 and please keep safe during this period of COVID 19.
Your Partner in Development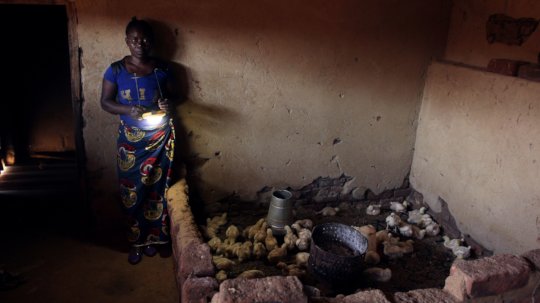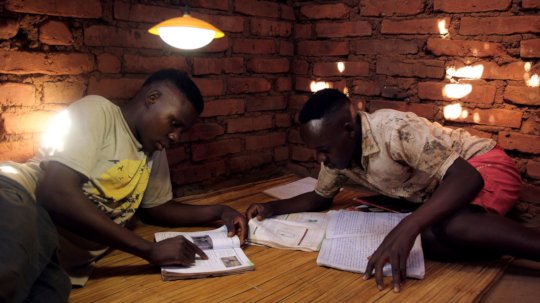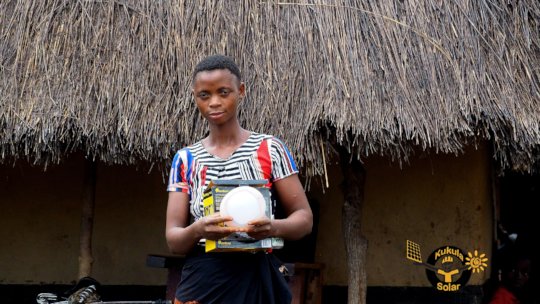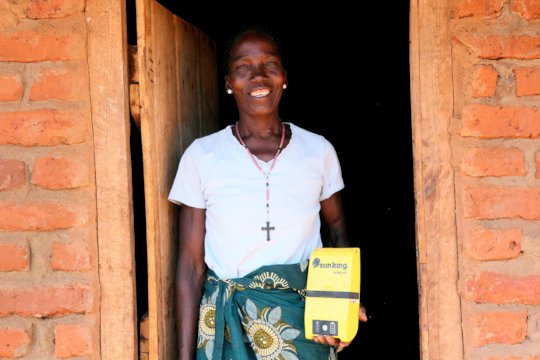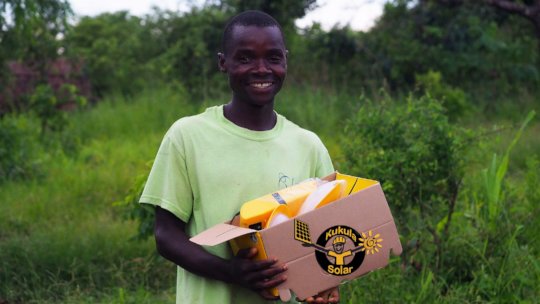 Links:
2020 was a rough year for many families in Zambia due to the COVID-19 pandemic. Many families lost their jobs and income. The most affected were people in rural communities whose income depends much on agriculture. Due to the lockdown, it was hard for them to get a fair price for their products because the government had imposed restrictions on the movement of goods. The schools were forced to close and children were meant to be at home.
Kukula Solar continued with the distribution of life-changing products such as clean cookstoves and solar lamps for families in last-mile communities.
Between October 2020 to January 2021, we distributed a total of 2072 clean cookstoves to rural villages of Eastern Province, enabling families living on less than $2 a day to transition from using firewood to use of twigs hence saving the cutting of trees.
We distributed 373 Solar lamps to families and 10 to Rural health centers in Katete, Chipangali, and Kasenegwa District of Eastern Province. With these distributions, we are helping children during the lockdown to study even at night. We are helping health workers to work at night because the clinic has solar lighting 24/7.
Our impact is felt in these communities during this period because of you are donors' continued support!. In 2021 we are looking forward to continuing with our distribution work, reaching more people with life-changing products.
We are on a mission to reach 1 Million people with life-changing products by 2027 and we are counting on you our supporters.
I look forward to your support this year as we work towards our goal of reaching 1 million people!
Your Partner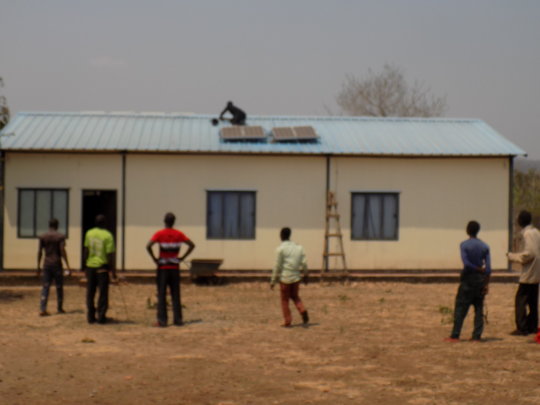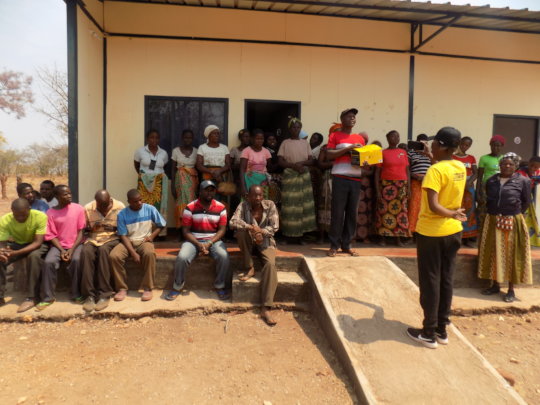 The need for clean cookstoves and solar lighting continues to increase even during this COVID 19 pandemic. The rural communities are the most affected due to the continual use of dirty sources of lighting and cooking such as kerosene and firewood have not been spared from this pandemic in Zambia.
Kukula Solar increased its distribution of solar lamps and clean cookstoves in Eastern Province and to date we have distributed a total of 6,320 products since July 2020! These products have gone on to help families in rural communities transition from using dirty sources of lighting and cooking to clean modern sources of lighting and cooking. The distributed products have continued to help families save more than $30 monthly, helping them to continue improving their lives and that of their communities.
We are on a mission to distribute a total of 20,000 life-changing products by the end of December and with continued support this is possible. Many people living on less than $2 a day need our support to break the cycle of poverty. Your continued giving to this project makes this possible. At Kukula Solar all we can say is thank you to everyone who continues to give to our project.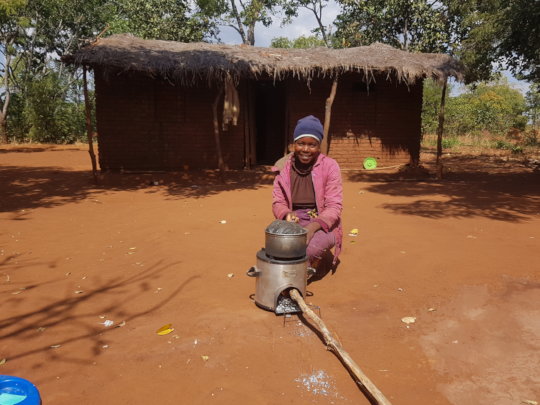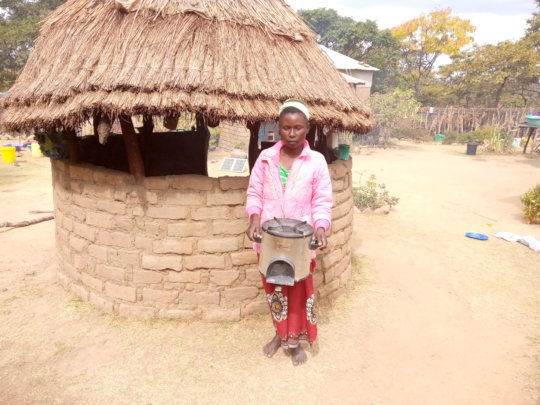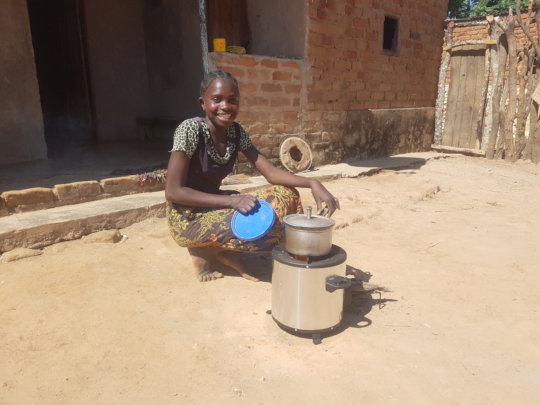 WARNING: Javascript is currently disabled or is not available in your browser. GlobalGiving makes extensive use of Javascript and will not function properly with Javascript disabled.
Please enable Javascript
and refresh this page.