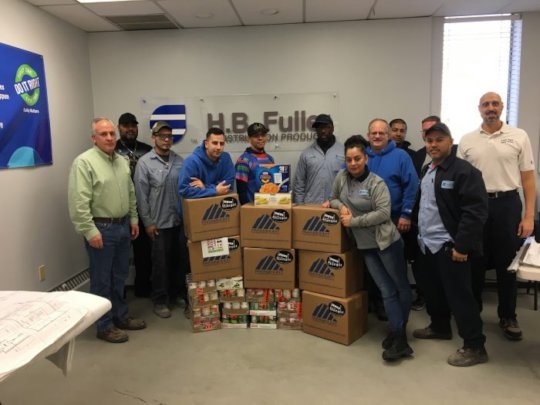 Did you know that Move For Hunger helps organize food drives, start-to-finish, free-of-charge, all across North America?
Global Giving donors are tremendously generous with Move For Hunger. Donations support Move For Hunger's food rescue program, which is VERY busy during the holidays!
Check out our new food drive page: http://www.moveforhunger.org/get-involved/food-drive/
At Move For Hunger, we're here to help! We can create a fundraising page to go along with any food drive. We're proud that 95% of donations go to fund our programs.
The heart and soul of Move For Hunger's food drives are the compassionate people who donate food and the wonderful movers who deliver the food to local food banks and pantries. Move For Hunger widens the circle of giving by keeping all food donations in local communities.
For every dollar that Move For Hunger saves a food bank on transportation, that food bank can provide about five meals. Move For Hunger capitalizes on its strengths in infrastructure and coalition-building so that food banks can channel their efforts into distribution.
With donor support, we've had an amazing impact on local communities, especially those impacted by recent hurricanes. Move For Hunger partners (and corporate competitors) A-1 Moving & Storage and Beltmann Relocation Group joined forces to deliver desperately needed food and water to Florida after Hurricane Irma. Hall Lane Moving and Storage in New York collected 1,000 pounds of food at a local breast cancer walk for families devastated by Hurricane Maria in Puerto Rico. And Celina Moving & Storage staff in Ohio took care of their colleagues in Texas, after Hurricane Harvey, by collecting 23,000 pounds of food.
In total - and very quickly! - Move For Hunger partners delivered more than 300,000 pounds of food to communities impacted by recent hurricanes. But hunger and food waste go hand-in-hand all year long, in every community. And that brings us back to Move For Hunger, the food drive experts!
Thank you for donating money and food to Move For Hunger. Will you make a holiday donation, or organize a holiday food drive, today? With your support, Move For Hunger's circle of giving will keep growing!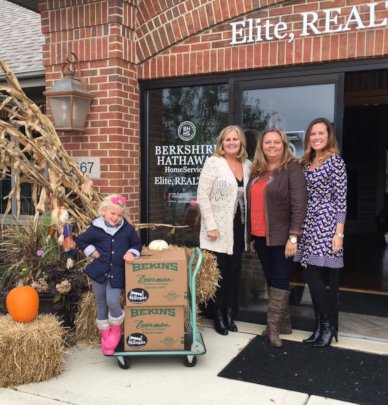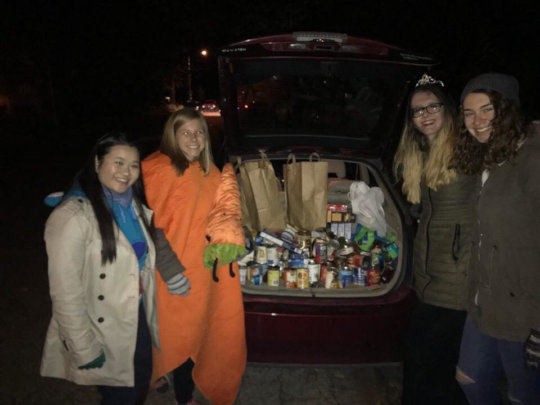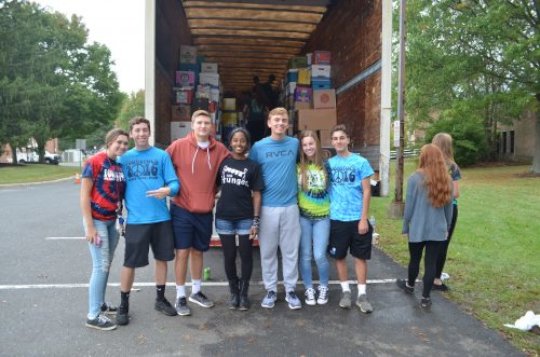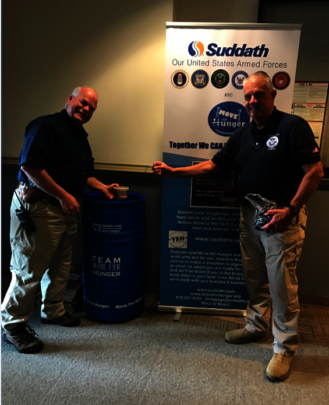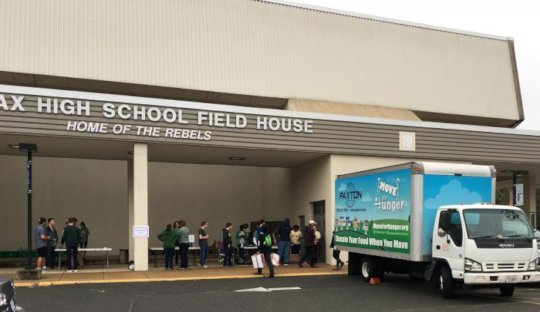 Links: