Since 2017, Move For Hunger's Apartment Community Program has grown to include nearly 350 properties in 17 states. And we're just getting started.

We knew that this program had the potential to progress very quickly and that we needed to streamline the process before taking it nationwide. So we started small and worked closely with the pilot properties to create a model that made sense for everyone.
One of the reasons Move For Hunger has been so successful is its simplicity - we make it easy for people to do something good. The Apartment Program is no different. When a resident gives notice that they'll be moving out, the property manager will provide them with a food collection bag and a letter that explains why they should donate. The residents are then asked to bring any donations down to the management office.

The final piece of the puzzle was our partnership with CORT. As one of the nation's leading providers of transition services, they understand the multi-family housing space and have branches in virtually every major city. CORT team members are already visiting properties on a regular basis, and now they'll be picking up the donations while they are there and delivering them to local food banks.

To say that I am excited about the potential of this program would be a huge understatement. In less than 2 years, members of our Apartment Community Program have donated more than 15,500 lbs. of food -- that's enough to provide nearly 13,000 meals!
We are so proud of the moving companies who have helped us collect more than 11.7 million pounds of food over the last 9 years, but we know we are only scratching the surface of what we can accomplish. Nearly 75% of people who move don't hire a professional moving company. With the launch of our Apartment Program, we can provide so many more people with the opportunity to donate their food when they move.

-Adam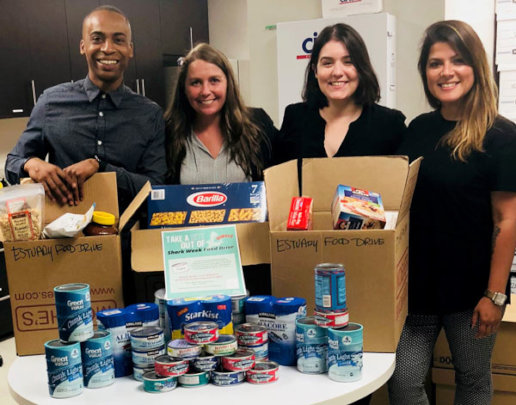 I'm a numbers guy. I believe that, if you want to determine whether or not something is working, you need to take a look at the data. If you don't have the data, you're just guessing. My team knows that the best way to convince me to pursue a particular strategy is to back it up with statistics.

And based on the data, Move For Hunger is on pace to have its most impactful year to date. We have already collected nearly 1.5 million lbs. of food, and organized close to 400 events. I feel very confident that this will be another record-setting year for our network.

Lately, though, I have been thinking a lot about not just how much, but what kind of food we're delivering. If we can ensure that every box we drop off is loaded with the items that food banks always have a shortage of, we could drastically increase our impact.
And that's why we have been pushing our new food drive campaigns so hard over the past couple of months. I'll admit that I do love the idea of a Shark Week drive because we can throw an ocean of fin-tastic puns your way, but there's so much more to it than that! Canned tuna is a great source of protein & omega-3 fatty acids, it's easy to prepare, and food banks can never get enough of it. A PB&J drive may not seem all that serious at first glance, but when you consider that peanut butter is protein-heavy, shelf-stable, and is something that both kids and adults enjoy, it takes on a greater significance.

I am really excited about the potential of these campaigns, and, if the early results are any indication, so are you! We organized more than 80 Shark Week food drives this July, which is 2x the number of total events we held during that month in 2017.

Next on the agenda is our Back to School Food Drive. Let's celebrate the start of a new school year by asking for donations of applesauce, trail mix, granola, fruit cups, crackers, and other kid-friendly snacks to help fill lunchboxes in our communities. If you'd prefer to hold your food drive in the fall, you're in luck. We have Halloween and Thanksgiving campaigns on the schedule, too.

I don't think we have to sacrifice quantity for quality. We can continue to set records AND be more conscientious about the types of food we are donating. That's what these campaigns are designed to do. With your help, we'll have the numbers to back it up.

-Adam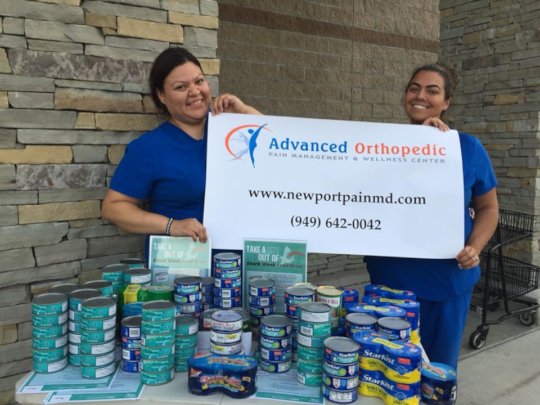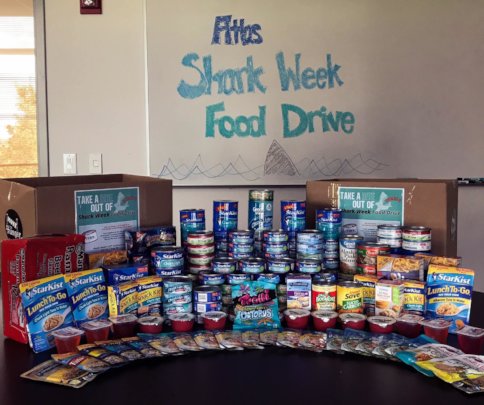 Links: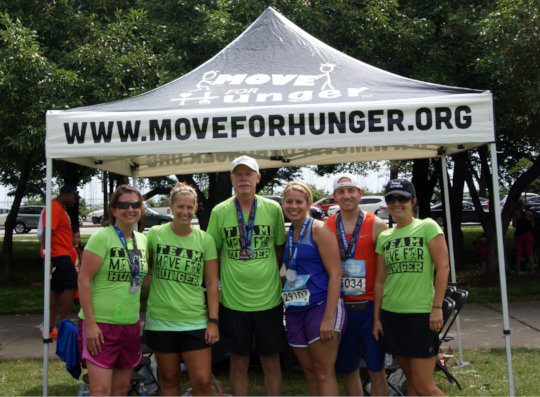 There is a famous quote by Socrates that reads "Be kind, for everyone you meet is fighting a hard battle." These words ring true with the hunger crisis facing us. The face of hunger has changed. It's not so obvious to see when that neighbor, co-worker, child at school, or community member may be facing the battle of not knowing where their next meal will come from. Hunger is all around us. It is not limited to a single demographic or geographic region of the country. It is not a problem that only affects the homeless population. As the economy continues to put a strain on our wallets, people are being forced to make difficult decisions. Adults who suffer from hunger live shorter, less healthy, and less happy lives. They are more likely to be obese, more prone to mental illness, and more susceptible to deadly diseases. Hunger and malnourishment go hand in hand. Children who neglet to obtain essential nutrients during their critical years of growth will be dramatically disadvantaged for the remainder of their lives. One in six American children go to bed hungry each night. This needs to change.
The Move For Hunger network of relocation partners brings education on this crisis directly into homes on a daily basis. Our moving partners pick up unwanted, non-perishable food items from those who are moving and deliver it to local food banks nationwide. That program continues to expand, but we wanted to do more. The Move For Hunger crew wanted to create an opportunity for even more people to become involved in the fight against hunger. You might not connect a fun race event with food waste but that's often the case! A marathon takes a huge toll on the human body, and competitors need to replace the thousands of calories they just burned off as quickly as possible. Endurance events like races always want to ensure that they have more than enough bananas, bagels, water, sports drinks, etc. for all of the participants. As a result, there's often a lot leftover at these races, but our network has made it a priority to rescue as much food from as many races as we can. Movers in the Move For Hunger network pick up extra food from race events and deliver it to a local foods bank, saving it from potential waste. With our movers so involved with races, an idea on how to turn more running miles into meals was launched. Team Move For Hunger is now a national network of runners and walkers who make a commitment to fundraise and donate their race miles into funds that will lead to life saving meals. Members of the Team Move For Hunger dedicate their performance in road races - from 5ks to full marathons - to the 42 million Americans who struggle to find their next meal. Since 2014, Team Move For Hunger has raised more than $200,000 to support the core mission of reducing food waste and fighting hunger.
So let's get moving! We offer tons of information on starting a race team within your office. It's ok if not everyone is an athlete! The truth is, the majority of our company teams are walking 5Ks, turning it into a fun team-building exercise. Check around the office and see if people are up to the task of a fun Saturday morning with friends and family while helping raise funds for the cause. Make sure to explain how easy it is and that it's a great way to generate employee engagement. Check out our webpage dedicated to getting started. Let's fight hunger together!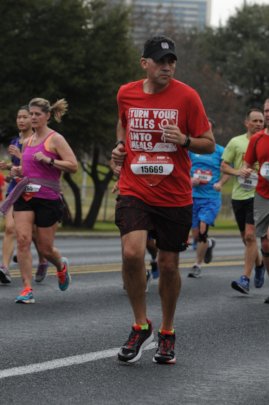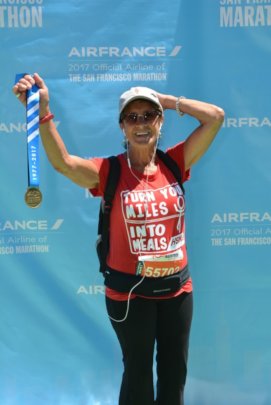 WARNING: Javascript is currently disabled or is not available in your browser. GlobalGiving makes extensive use of Javascript and will not function properly with Javascript disabled.
Please enable Javascript
and refresh this page.