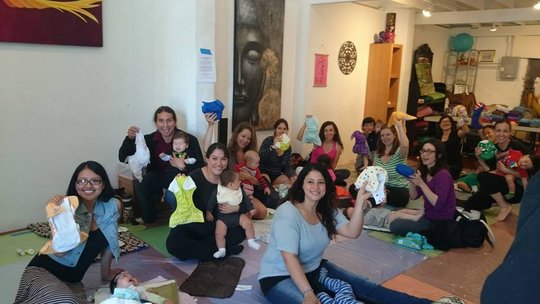 Exciting times at Heal OneWorld this winter and spring! We were honored to a be finalist at the Healthcare Leadership awards from the Los Angeles Business Journal. At the awards ceremony many large organizations were also honored and we felt special to be included in this event again this year. Recently we also hosted the great cloth diaper change event for Los Angeles with Alva baby. There was a fun great turnout followed by mommy and me yoga which is a program we are continuing on a monthly basis. We are continuing all of our yoga classes which are becoming a bit overcrowded. This is a great problem to have and we are searching for a larger space in the nearby Los Angeles area. It maybe as soon as this fall we will be opening a larger center with two areas for classes as well as several treatment rooms and a kitchen. We are continuing our tai chi classes and hope to post some kind of a leader training in the near future so we can spread the practice of tai chi and moving meditation.
We are looking to partner further with Front Porch beyond just continuing our classes with them as well as a new partner St. Frances Hospital., both are within the senior population. We are continuing work with the Bresee Foundation and youth as well.
Music and sound therapy are new classes that will begin this spring. Sound therapy is very powerful and we use it sometimes during our yoga classes. A new class offered by Jovin Montenero is called Zakku! (http://zakkuspeak.com/) and is a series of practices and exercises that help us be in fully in the present as well as talking with others about our "story". These classes are taking place every week Sunday at 6:45 PM and Tuesday at 8:45 PM at Heal OneWorld studio.
We are excited to announce that we will be able to hold retreats in Joshua tree California as we are able to have a property renovated where we will be able to offer classes and retreats for people who cannot normally afford such events.
During this exciting expansion time please contact us if you have any thing that can help as far as donations of mats, flooring and furniture. We are also in need of new instructors to fill in more available times for classes. We are excited we will be able to expand our treatments as well as nutritional guidance. This summer we are working with the Los Angeles Housing Authority to hold a workshop for women in the project housing in South Los Angeles. There we will be giving them nutritional guidance as well as showing them yoga and tai chi practices they can continue at home.
As it is Tuesday I am heading to the Venice Family Clinic as I do every week to volunteer as a speciality consult as a part of their Tuesday Night integrative Clinic. We also have three yoga classes a week at two locations on the west side of Los Angeles.
Wednesday May 7th 2014 is Global Givings Bonus Day where they will match 30% of all donations from 6 AM Pacific Time until the funds run out. I invite you to consider donating on this day if you receive this in time as all of the funds go directly to our programs. Thank you so much for your support of Heal One World. Always feel free to reach us through email or on Facebook, Twitter and Instagram.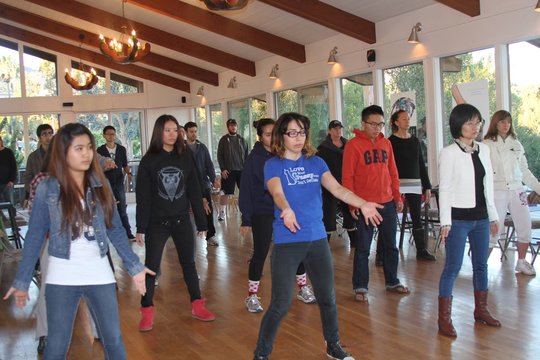 Links: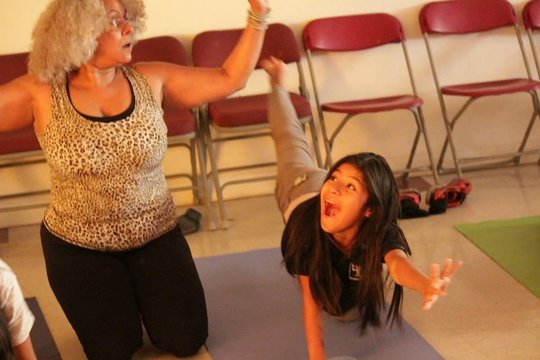 Great things coming to Heal One World in 2014!
Many new students found Heal One World to start their new year off with new health practices!
Music & Sound Therapy!
Tai Chi Easy Practice Leader training March 29-30 and April 5-6 24 hour training which means you can be a Tai Chi Practice Leader, taught by the founder, Roger Jahnke. Give back in community!
Sundance 2014 Zen Den, we offered over 500 festival goers, filmmakers and talent free yoga, tai chi, pilates, tibetian rights, craniosacral and more. A unique offering at the largest indepent festival!
We are doing yoga again at the Bresee Foundation with their middle schoolers! We are in need of new mats- only half the student gets mats during the class!
BONUS DAY is February 12, 2014 starting at 9am EST, please give and have your donation matched at 30%! What a great time to contribute! Donate early before funds are gone!
Thank you so much for your continued support!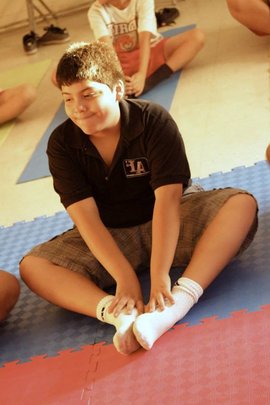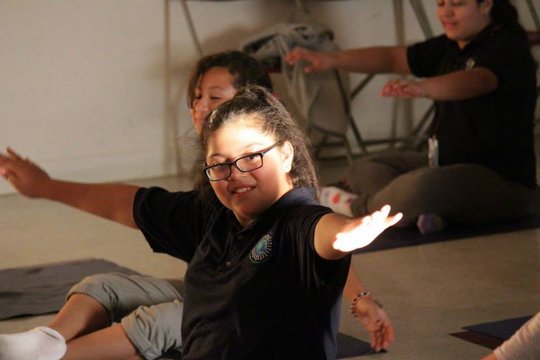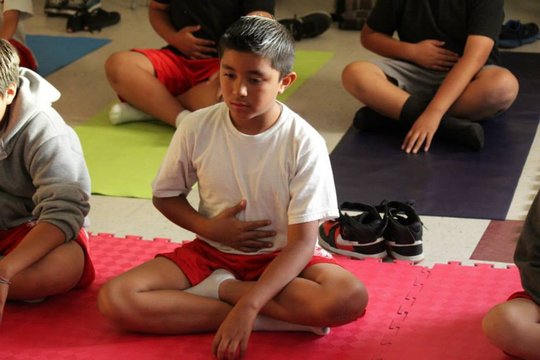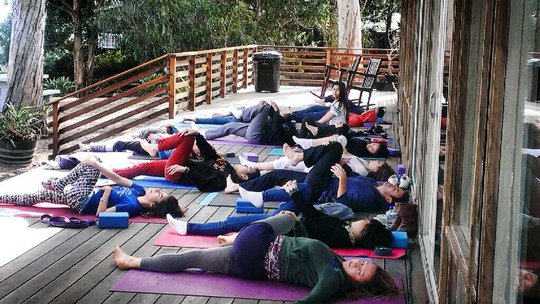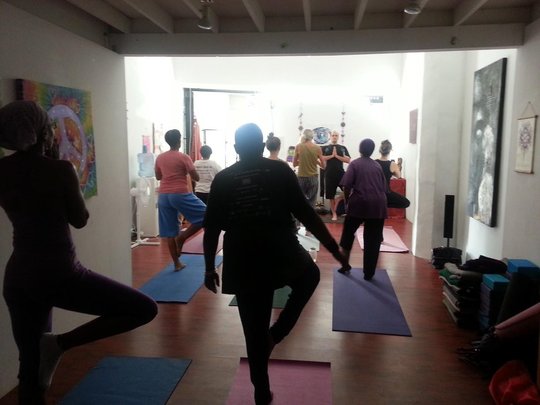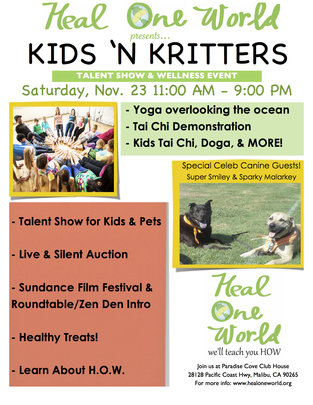 We are super excited for our upcoming projects! The Fall so far has been projects at Bresee Foundation, fun yoga and tai chi with the youth. A community cleanup around the studio on Pico while introducing the community to Tai Chi and Yoga. We collected over 300 cigarette butts in only 3 blocks, and several bags of waste. Keeping it from the drains and reaching the ocean. Coming up soon we cordially invite you, if you are in the Los Angeles area, to come to our annual fundraiser, a fun Kids and Kirtters event at Paradise Cove in Malibu on November 23rd 2013, 11am-9pm. Includes delicious food, films, kids and kritters! Please contact us at event@healoneworld.com to reserve your ticket and ask more questions!
We are fundraising for our new Tai Chi Easy Leadership training, starting in 2014 we will be holding a Youth Building Tai Chi Leadership training to train youth to teach Tai Chi in their communities. Tai Chi Easy founder and Tai Chi master teacher, Dr. Roger Jahnke will be demoing Tai Chi in the afternoon! We are also fundraising for our new music therapy program, starting in March of 2013. We are treating patients at Valley Community Rehab hospital, continuing with the Venice Family Clinic and Tai Chi with seniors at Front Porch. Special programs include collaborations with Let's Move! with free demonstrations around Los Angeles.
If you are you attending the Sundance Film Festival or want a product or film highlighted, we are there again this year offering free yoga, tai chi and wellness treatments to filmmakers and decision makers, making them aware of HOW and Awareness Film Festival at the Zen Den. We are also holding a low cost clinic while in Utah, and hosting students at Zen Den.
Looking forward to 2014, we are honored to again make Great Non Profits Top Non-Profit 2013 Awards list! Please read our reviews to get even more insight on the impact your donation has in the community. We thank you for your support and if possible, please give to HOW as a part of your year end giving. We will remind you, as there is also an upcoming promotion for reoccuring donations through global giving, when started at the end of December.
Namaste!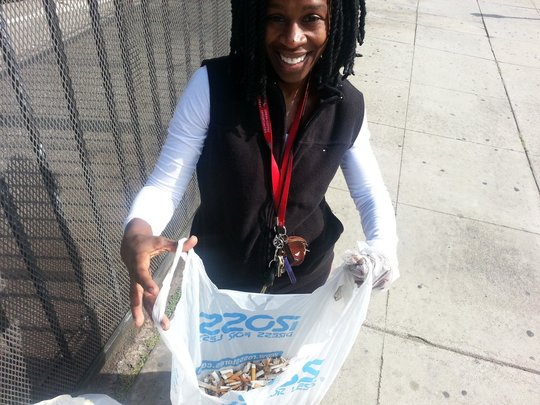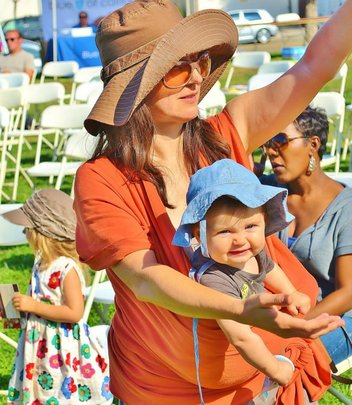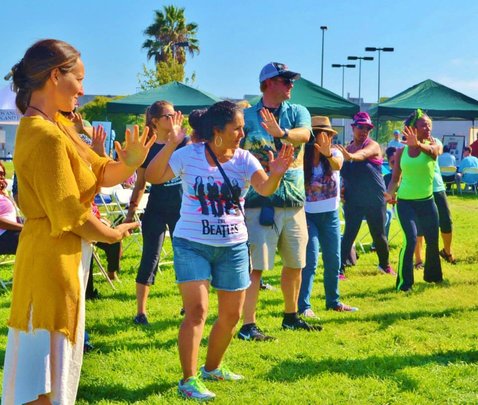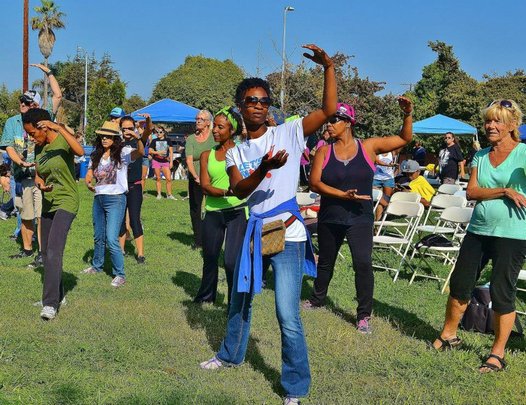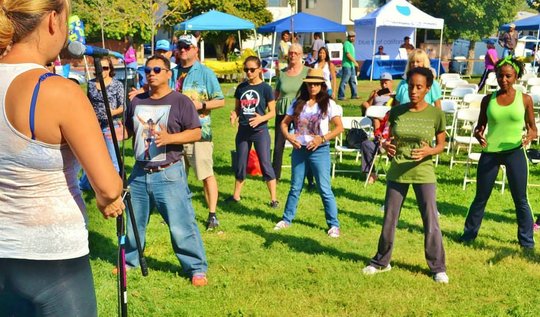 Links:
WARNING: Javascript is currently disabled or is not available in your browser. GlobalGiving makes extensive use of Javascript and will not function properly with Javascript disabled.
Please enable Javascript
and refresh this page.