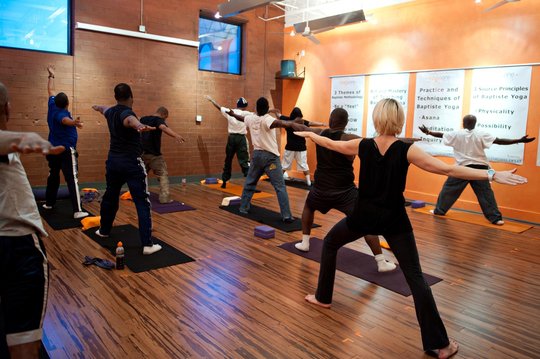 Aloha!
Here are the newest updates from Pico Blvd in Los Angeles, we are excited for our summer programs!
Pico Health Walk:
On June 27th we will partner with Heal The Bay, KYCC and OPNC for our Pico Health Walk. Through the participation of volunteers we will clean up the area around us and bring awareness to healthy living as well as the historical and cultural features of the neighborhood. The event will start with a free yoga class at 8:00 am in our studio followed by a photo scavenger hunt and cleanup walk through the neighborhood and ending with free Tai Chi classes in the park.
Moksha Festival:
On July 11th-12th we will be joining the 4th annual Moksha Festival. The festival offers 40 classes teaching yoga, healthy lifestyle choices, nutrition, etc. There will be over 2,000 guests and 75 vendors providing services and products to help promote a healthy lifestyle. There will also be a healing camp, which will utilize many different healing techniques such as energy healing and massage therapy and more. There will also be many forms of entertainment including 9 bands leading sacred music concerts as well as spiritual art exhibits and movie screenings. The Moksha Festival provides endless information on how to create healthy lifestyle habits and wellness.
Fit Right In:
As our Spring Fit Right In Program ends we will be starting our free summer program on June 28th. All ages are welcome to attend these classes, where participants will learn how to live a healthier lifestyle through knowledge of creating better eating habits and brining awareness of alternative medicine, new exercises, affordable food, and mental health.
De-charge workshop:
People experience stress all the time and without the proper means of de-charging stress and negative energy, we have decreased protection against disease, injuries, life's dramas, addiction, anxiety/depression, and the buildup and burnout. We have noticed the need for people to know how to de-charge their own stress and this is why we are starting a new workshop on June 13th teaching techniques for decreasing stress and strain on the body brought from India. This hands-on workshop teaches people how stress is acquired, how to identify the symptoms of stress, and how to decrease and de-charge stress wherever you are using elements of nature. This short workshop is designed to help people quickly and easily restore a sense of stability and balance in their lives through this short workshop.
Monthly Screenings:
Starting on June 28th, we will be showing monthly screenings of films entered for the Awareness Festival in September.
Ayurvedic Consults with Aina:
Ayurveda is a traditional Hindu system of medicine, based on the idea of balance in bodily systems. It uses diet, herbal treatment, and yogic breathing to help heal and restore health to the human body. According to Ayurveda, each of us has a unique mix of three mind and body principles, which creates our specific mental and physical characteristics. These three principles are called doshas. The three doshas are known as: Vata (Space and Air), Pitta (Fire and Water) and Kapha (Earth and Water). Based on a series of questions pertaining to personality, habits and physical characteristics, Aina will be able to determine her clients' unique makeup, thus altering their diet and lifestyles to help them become happier and healthier human beings.
New yoga class Saturdays at 10am w/ Christina:
We are excited to welcome Christina to our team of dedicated teachers who volunteer their time each week. She will be teaching a Beginner/Intermediate level class ever Saturday at 10am.
Partnership with KYCC low income housing to start yoga classes in summer:
In addition to adding Christina to our team, we are currently in the process of setting up yoga classes for the youth program at KYCC (Koreatown Youth and Community Center). They are located in our neighborhood, and we are excited to provide the kids at KYCC a healthy outlet for their minds and bodies.
LAMP Yoga classes:
LAMP works to end homelessness of the most vulnerable individuals, primarily adults with mental illnesses here in Los Angeles. We will be working with them, by offering free yoga to the homeless.
LABJ Healthcare Leadership Finalist for Community Outreach Program:
"Throughout the year, the Los Angeles Business Journal hosts a series of high profile events that bring together decision makers and business owners from all industries. These programs are designed to recognize businesses and individuals who positively impact the LA business community." In 2015 we at Heal One World, were selected as a finalist to receive a reward for Community Outreach.