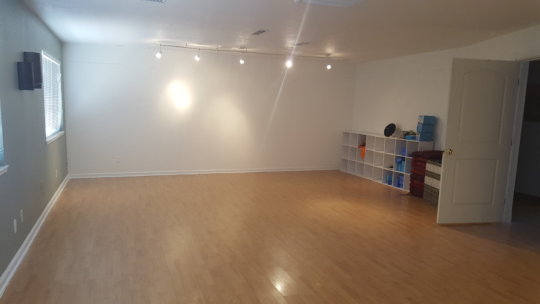 Heal One World Fresno made a great start on April 15 with their grand opening and our Executive Director, Skye, was featured in the local news!
Since the opening of the Fresno location, classes in Tai Chi, Yoga and Meditation have begun. The classes leave our students feeling calm and reconnected to themselves. Our latest events at Woodward Park Library and the neighborhood Trader Joe's have been very successful in introducing the community to new forms of healing and healthier lifestyle choices.
Giving back to the community is a big part of the The Zen Den and providing free classes to veterans is one of the many ways we reach that goal. We offer free classes to all military and the Veterans Administration brings veterans by weekly to enjoy classes, where they are provided a safe space to release some of their mental stresses and engage their minds through various teachings of Tai Chi, such as Sun Style, Kung Fu, Qigong and Bagua.
Our project manager, Miinkay hosted a volunteers social for our volunteers to get to know each other and hopes to build a network of healers for Heal One World.
We welcomed six interns for this summer who are helping us with outreach, marketing, fundraising, grantwriting, event planning, and the Awareness Festival. Our team has met and connected with over 50 different local business to learn about our community and search for more volunteer support. The interns have been busy creating new and up to date flyers and schedules and manage our social media outlets supporting our classes and events.
At the beginning of June, we welcomed a new fitness class called Tension Release Exercises (TRE) which is being taught by Rocio Gonzalez. The class uses therapeutic exercises to help you remove stress and tension caused by previous traumas. We are excited to have her on board!
On July 9th, we will be working with PATH to host a nutritional demo at the farmers market in Venice.
On July 15th we will be hosting a pre-natal free yoga event with yoga classes and free nutritional and birth advice from a trained and experienced doula, Kimberly Neer.
On July 30th, we are partnering with a local farmer's market to bring a health fair to the community. Our goal is to teach healthy living habits through free fitness classes and making healthier food choices and to introduce people to alternative healing modalities like craniosacral therapy and reiki.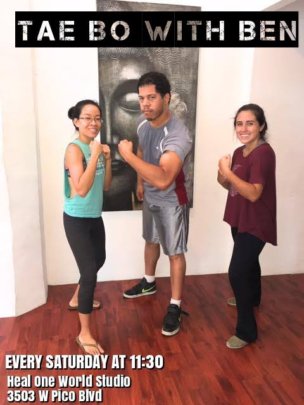 Attachments: