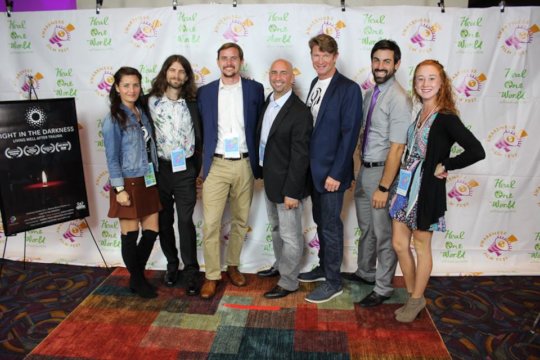 Every autumn, in Downtown LA, the Awareness Film Festival takes place. This year, the 9th annual Film Festival occurred from September 27th to October 7. It showcased multiple films that raised awareness for social, environmental and political topics that shape our communities. Filmmakers and viewers gathered to watch many amazing and thought- provoking feature and short films on the big screen.
Throughout the festival, filmmakers and attendees had the opportunity to connect with each other through the filmmaker Q&A's and panels, all of which were recorded and live streamed on social media, giving people who couldn't attend, the chance to be apart of the action. Guests were able to partake in different events such as the opening party, filmmaker brunch, and closing party. At the end, awards were presented films that went above and beyond to bring awareness to viewers. All of the films were inspiring and it's safe to say that everyone left the festival learning something they never knew before!
Ticket sales that remained after paying for the theater all go back into the Heal One World studios, which offer a variety of health and wellness classes on a free or sliding scale basis. The classes positively impact the surrounding communities and for the LA location bring a little peace to the otherwise bustling City of Angels. The promote preventative care and are all taught by knowledgeable volunteer instructors. The studio offers a growing amount of classes, including Yoga, Qi Yoga, Reiki Healing Circles, Meditation, Tai Chi, Boot Camp, Zumba and Nutrition Classes.
Reiki healing is one of the newest classes offered at the studio. Reiki circles collectively send healing energy to those who need it. They create awakening experiences of peace and happiness and provide a calm way to connect people, ultimately creating healing for everyone involved.
In Fresno we have been visiting veterans and offering chair yoga and we are also offering our free classes at the Woodward Park Library and took part in a senior resource fair in October and new monthly classes for Team RWB (veteran support group). This month we have offered Goat Yoga, Reiki Workshop, Raw Food Workshop, Healthy Eating Workshop and posture workshops!
We are excited for the New Year and new avenues for service. We are honored to again be honored as a Top Non Profit for 2018 by Great Non-Profits!