These past months, the situation for rheumatic patients has worsened due to COVID-19. On one hand, patients have started suffering the consequences of an economic crisis, limiting access to their treatment. On the other hand, being quarantined has also brought upon patients difficult emotional situations, such as depression, and anxiety to get on the streets. This has also complicated their access to medication and other treatments such as physiotherapy. For that reason, we have been looking to increase the amount of patients attended remotely, we have settled online and telephone support for them, as well as a system to provide medication directly in their houses when needed and videos on our facebook page to promote movement and physiotherapy at home. We have also allied with a group of businessmen and women to provide access to food for our most needed patients.
Links:
Fundación Maritere has focused on regaining mobility for those patients that lost it due to their illness. We consider that this aspect is truly relevant for it is closely related to unemployment and depression. With the support of our donors, we have been able to strengthen our physiotherapy area through hiring prepared staff and invest in quality equipment. We are the only center in Puebla that attends rheumatic patients free of charge or paying a very low fee, depending on their socioeconomic status. We have the best equipment in the area and many of our patients are starting to improve considerably. We have also established agreements with Universities to be able to hire more physiotherapists because the demand from our patients is growing very fastly.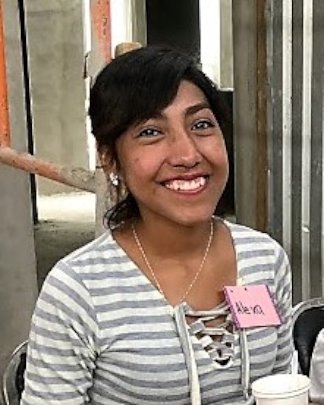 During these two months, Fundación Maritere has been treating 112 low-income patients through its integral approach. We have given in total 89 services, whether they are just medical, or psychologial, or alltogether. Specifically, we have given 47 sessions of physiotherapy, 15 sessions of psicotherapy and 15 sessions for building a nutritional plan. All of our patients are receiving medical follow up and only in october and november, 19 new patients have been incorporated to our free health model. We also gave a workshop on physiotherapy and involved one of our patients in a capacity-building process to start her own business. Many of our patients have reported significant improvement in their daily lives; from gaining movement, to losing weight, to feeling more happy. In october, Fundación Maritere hired its firts medical Director, who is implementing a long-term strategy to help all our patients improve and to grow the number of patients we attend. Also, the Director is comitted to generate impact reports so we can soon know and socialize the impact of the work we have been doing for the past years and mainly since the clinic opened (this year).
Links:
WARNING: Javascript is currently disabled or is not available in your browser. GlobalGiving makes extensive use of Javascript and will not function properly with Javascript disabled.
Please enable Javascript
and refresh this page.