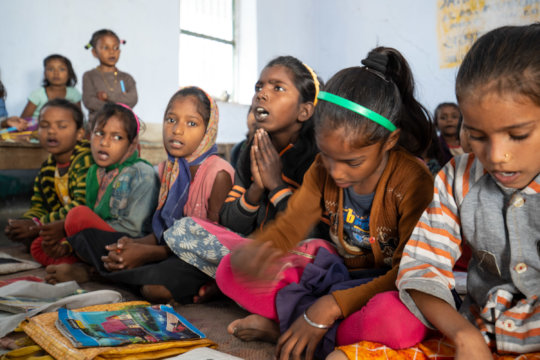 UNICEF Reports Impact of School Closings on Students in South Asia
UNICEF has issued a report that the closing of schools has affected the education of 600 million students in South Asia.
From news coverage of the report, experts warn of the impact:
Warning about the unprecedented risk, Dr Yasmin Ali Haque, UNICEF Representative in India, told TOI, "The mass reverse migration from cities to rural India as a result of estimated 118 million job losses have caused extreme hardship for millions of people."
Stefania Giannini, UNESCO's Assistant Director-General for Education, had told in an interview that shutting down of schools was necessary but it comes with a warning of "potential for increased drop-out rates that will disproportionately affect adolescent girls, further entrench gender gaps in education and lead to increased risk of sexual exploitation, early pregnancy and early and forced marriage."
According to the guidelines laid down by the UN agencies,"Schools do much more than teach children how to read, write and count. They also provide nutrition, health and hygiene services; mental health and psychosocial support; and dramatically reduce the risk of violence, early pregnancy and more. And it's the most vulnerable children who are the hardest hit by school closures, and we know from previous crises that the longer they are out of school, the less likely they are to return."
Reopening of the Kaliyachak Girls' School
The Kaliyachak Girls' School will be reopening next week after closure to prevent the spread of COVID-19.
Our goal is to raise funds to be able to provide raw vegetables and peanuts (protein) to each student to take home to their families each week so that the entire family gets better nutrition -- and the effects of "wasting" as described in this report and malnutrition are avoided. It will also be an incentive for the families to continue to send their girls to school.
You can help.
Photo credit: Vipul Sangoi
Links: