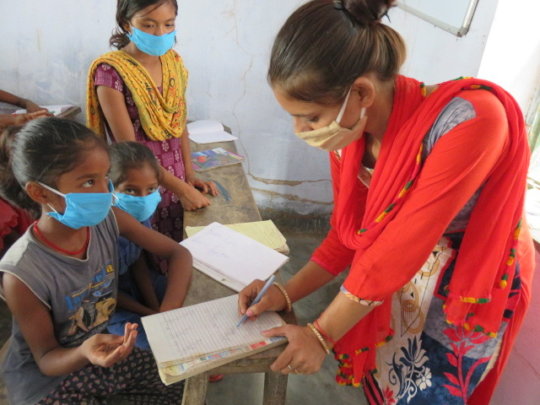 The School is Adding a Daily Lunch
Every morning the students at the Kaliyachak Girls School recite a non-denominational prayer and the preamble of the constitution of India. The recitation is led by one of the students.
School days are still very short, just two and a half hours, but continue critical education and recreation for these girls. The school is also adding a nutritious lunch of high nutrition, high energy foods to augment the girls' diet as food insecurity in the Nalanda district has increased during the pandemic.
FORRAD is assisting the school's teachers in improving lesson plans and adding new perspectives via songs on girls, freedom and human rights. The newest song – Mandir Masjid Girjaghar ne baant liya Bhagwan ko, dharti baanti, sagar baanta, mat baanto insaan ko – talks about how the division of people on the basis of religion is entirely politically motivated, and while religion and oceans and lands have been divided, people should not divide.
Your Contribution Will Be Matched This Week
As one of our supporters, we ask that you renew your support this week during GlobalGiving's Little by Little campaign, September 13 to 17. Monthly contributions will be matched 100% and one-time contributions will be matched 50% by GlobalGiving.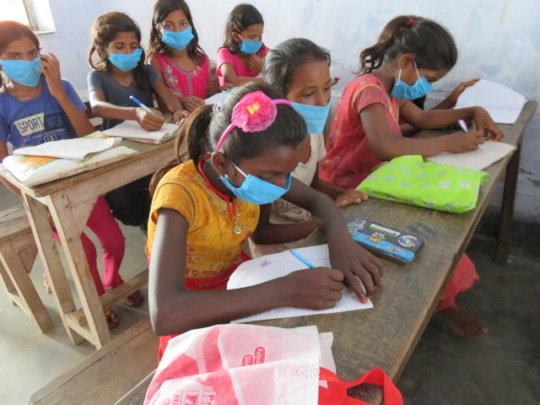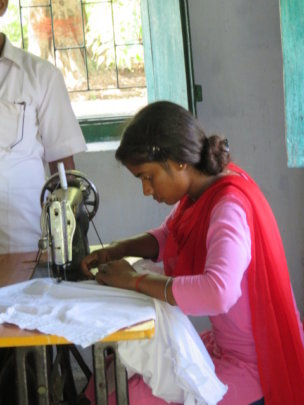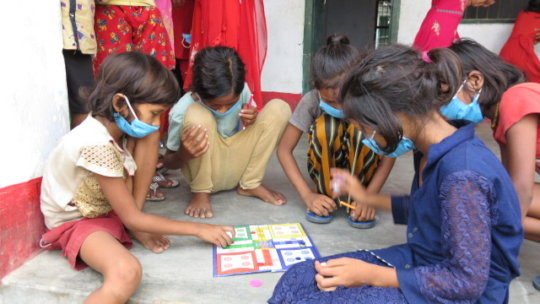 Links:
Attachments: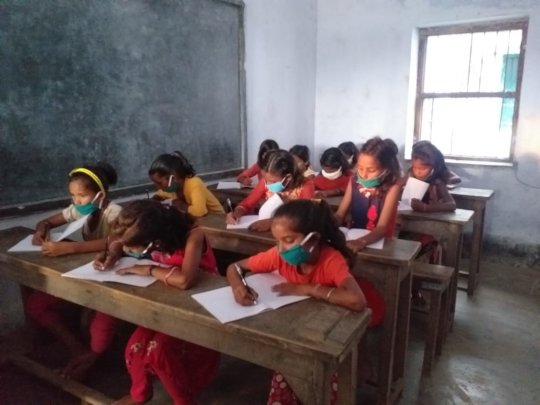 Dear friends,
The Kaliyachak Girls' School has reopened this month following the very savage second COVID wave in India in this spring. Only a portion of the students, just 25 girls, are attending during this intitial reopening period. Students and teachers are wearing masks and maintaining social distance as much as possible.
During the second wave from April until now, FORRAD provided food for the families of the school's students. The provision of rice, dal and masalas meant these families did not go hungry. A number of these families still do not have their government ration cards for heavily subsidised or free distribution of rice and were not able to afford even a single meal a day.
We ensured that all our students and their families were provided for during these months. We will continue to provide the families of all our students with dal which is really their only source of protein as none of these families are able to afford it, never mind milk, eggs, meat or fish.
We hope we will have happier news by the end of September.
Thank you for your continued support for the students of the Kaliyachak Girls' School and their families.
Best,
Susan Abraham
FORRAD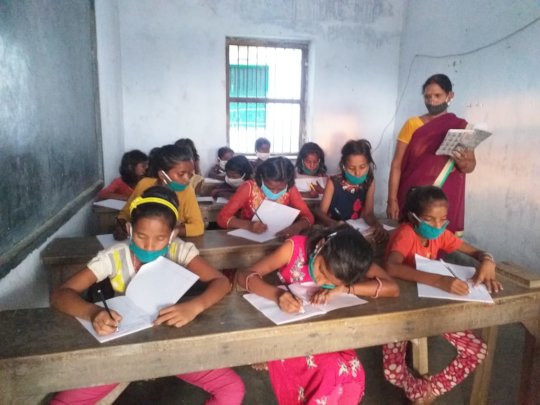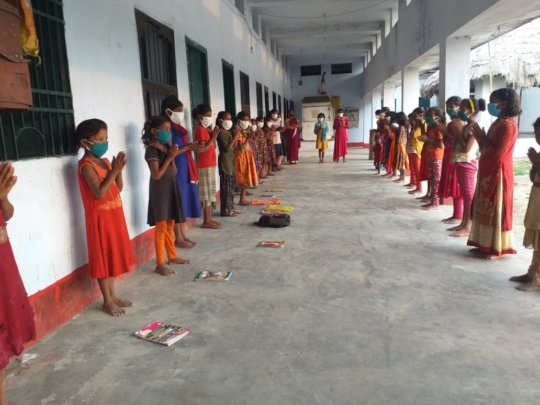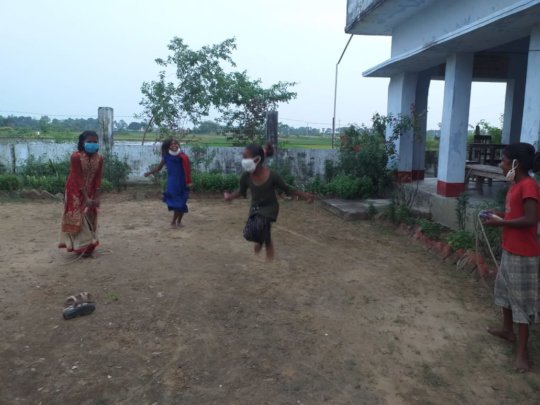 Links: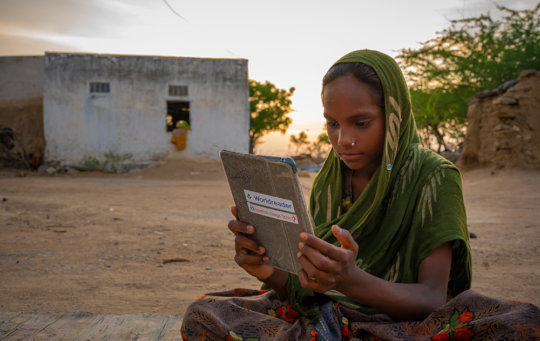 Hunger-Free Villages

Since April 2020, the Barefoot College Tilonia has been providing survival kitsto thousands of migrant laboers, daily wage workers, men and women with no ration cards or other government documents to be eligible for government assistance.

This past spring, the Barefoot team in Tilonia has distributed more than 4,100 survival kits benefiting more than 40,000 individuals in 150 villages in rural Rajasthan. More than 1,000 children have received over 30,000 Super 5 supplemental nutrition packets as part of the College's children's nutrition program.

The Second Wave

During the second wave of the pandemic this year, the Barefoot College has mobilized resources to obtain medical supplies and equipment to deliver COVID medical relief to rural communities overwhelmed by the health crisis.

Working with a network of local government officials and civil society organizations, the Barefoot College has establish 12 COVID care centers in 11 districts in rural Rajasthan and distributed life-saving oxygen and medical supplies. The College has expanded the 10-bed medical unit on campus to a 40 bed COVID isolation center.

Challenges Ahead

There are also employment and education challenges that need to be addressed. Families have little or no money for the basics, including food. More children are out of school and educational inequalities are worse due to the pandemic. 53 percent of children in low- and middle-income countries cannot read and understand a simple story by the end of primary school. The Covid-19 pandemic has worsened educational inequalities like these worldwide. The Barefoot College, with support from WorldReader, is working to change that outcome. Reading helps these students achieve educational success which will improve their earning potential and lead healthier and happier lives.

With support from donors like you, the Barefoot College Tilonia continues to provide COVID relief to communities in need in rural India.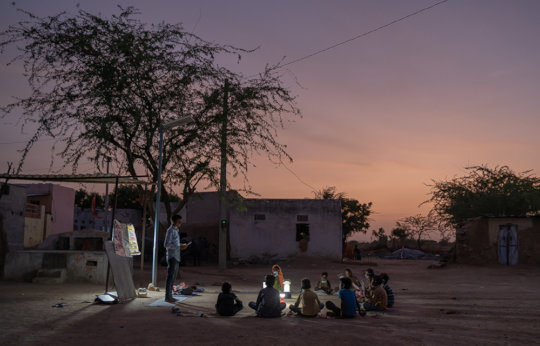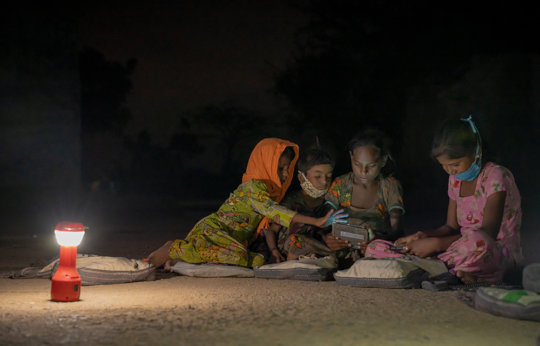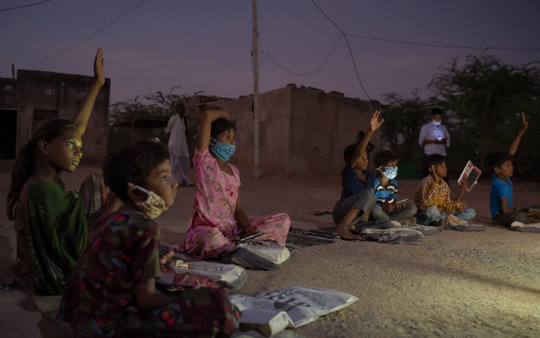 Links:
WARNING: Javascript is currently disabled or is not available in your browser. GlobalGiving makes extensive use of Javascript and will not function properly with Javascript disabled.
Please enable Javascript
and refresh this page.