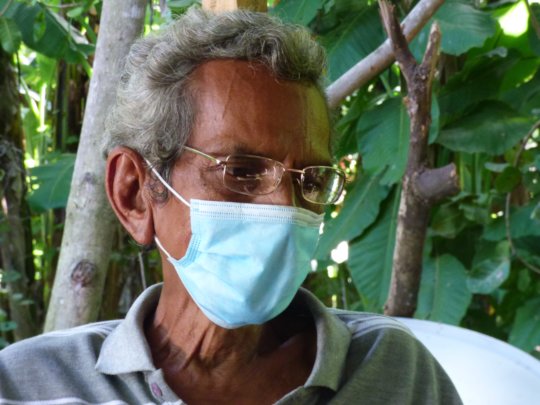 "The most important part of being organized is that help actually reaches families that need it."
-Oscar
Oscar is a local leader in the small town of El Jicaro who has dedicated years of service to community organizing. With the Mangrove Association's help, El Jicaro's community leadership group is working to solve problems caused by the global pandemic. Oscar shares with us how the situation has had a severe impact on the local economy and the livelihoods of himself and those around him.
"I am very grateful that we are organized. It helps that groups like ours have been working with the communities for a long time, so we know them and can provide better support. The Mangrove Association helped us work together to support small farmers and provide emergency food kits to families in need. This has helped keep our community from going hungry. The most important part of being organized is that the help actually reaches families that need it."
Strict curfews and the danger of contracting the virus made it difficult for families to leave their homes to earn money or access basic necessities. The ability to provide for themselves through vegetable gardens, local livestock, and poultry farms has improved community resilience and maintained food security.
The Mangrove Association's organized emergency response helped Oscar set up his own poultry farm to make it through this extremely difficult time.
"Because of the pandemic, I no longer have the necessary resources to survive. This type of support helps us produce our own food and generate a modest income. I am very grateful for this community effort to help each other thrive. It motivates us to keep going forward during the pandemic."
Thank you for your dedicated support of these communities. Your contributions have directly supported the wellbeing of thousands of people in El Salvador and Honduras during this emergency.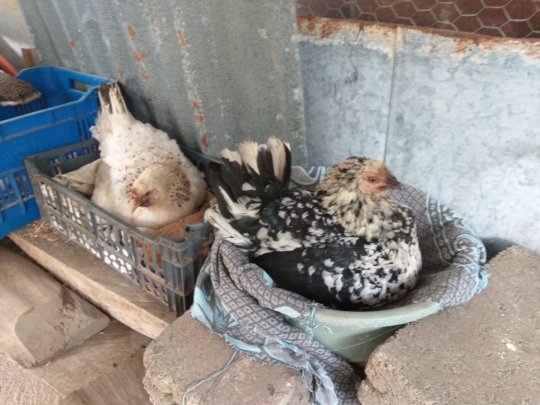 Last year, two devastating hurricanes tore through Honduras, taking lives, homes, and crops on their way. Already exacerbated by the COVID-19 crisis, food insecurity began to look inescapable. Our partners at Red COMAL responded immediately, delivering emergency relief to those most affected. However, for a disaster of this scale, they needed to do so much more.
So, we turned to you.
And you amazed us. With your incredible outpouring of support, Red COMAL delivered emergency food and hygiene kits to hundreds of families. They also began working with small farmers whose crops had been completely devastated to restart subsistence agriculture and restore food security for families whose entire livelihoods had been lost. Red COMAL was ready to support their communities because they worked hand-in-hand with local leaders. They were able to quickly learn what each community needed and assess how to best support them in both the short and long term. Because of their remarkable efforts and your generous support, thousands of people regained their food security and independence. Red COMAL and small farmers worked together to refill community granaries, replant fields, and restore the feeling of security that so many of us often take for granted.
Thank you for standing in solidarity with these communities. Your generosity has made an enormous difference in the lives of others. Take a moment to hear about your impact from small farmers themselves: watch their video update here.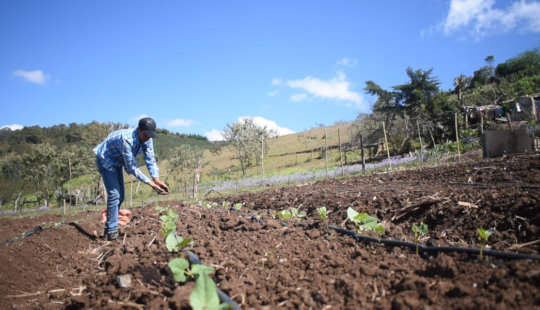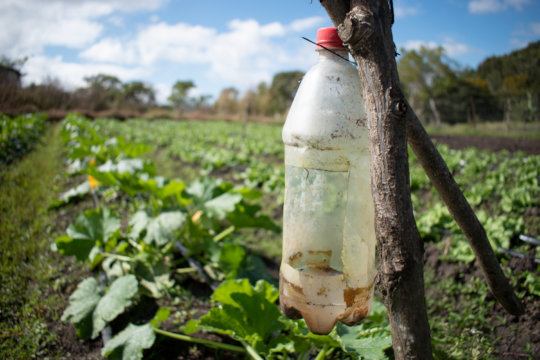 Links: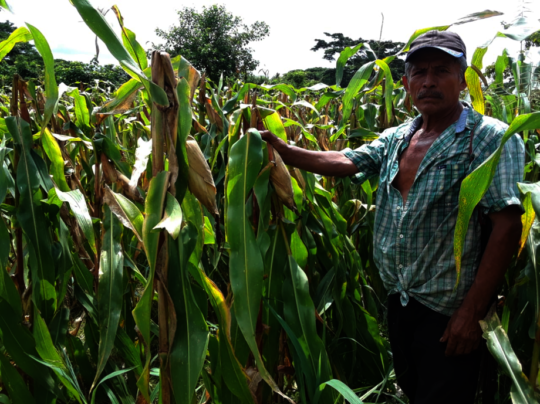 Hello friends,
Last year, you showed extraordinary compassion and solidarity for our partners in El Salvador and Honduras. Your support strengthened community resilience to better face the compounding crises of a global pandemic and climate change fueled hurricanes.
Thanks to you,
Red COMAL delivered emergency supplies to over 1,500 rural farmers after back-to-back hurricanes destroyed homes and devastated crops in Honduras.
Red COMAL purchased over 13,000 pounds of seeds to help farmers re-establish their fields.
The Mangrove Association built 15 community-led poultry farms, established 48 corn plots and 20 fruit orchards, and distributed 5,000 vegetable seedlings throughout the Bajo Lempa.
AMBAS built a community garden to support sustainable food security for the residents of Barra de Santiago.
Please read our most recent newsletter to learn more about your impact.
Attachments:
WARNING: Javascript is currently disabled or is not available in your browser. GlobalGiving makes extensive use of Javascript and will not function properly with Javascript disabled.
Please enable Javascript
and refresh this page.