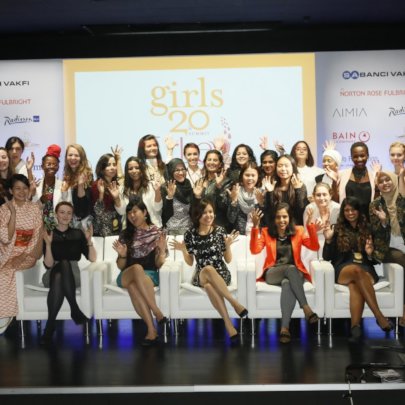 For eleven years, the Global Summit has followed the G20 to each host country and produced a Communiqué, calling on G20 Leaders to adopt policies that will promote women and girls' economic participation. In 2020, the Summit was held virtually due to the global pandemic.
G(irls)20 has shared a strategic plan that outlines changes for the Summit. The Summit will no longer be aligned directly to the G20 but will instead be a standalone, independent Summit with partnerships in the corporate sector and civil society.
G(irls)20 will host an annual Summit in Toronto, Canada with a focus on leadership development, advocacy and policy-creation training. Delegates will come from across the globe and be selected based on their potential as young female leaders. Once delegates have attended the Summit and feel adequately prepared, they will be sent to spaces of power to carry forward the voices of young women, where they will have a real and tangible platform for influence.
The COVID-19 pandemic has continued well into 2021. In order to prioritize the G(irls)20 team's wellness and have sufficient time to redesign the Summit, the next Summit will take place in spring of 2022.
The Summit is being redesigned with support from the G(irls)20 team, their Steering Committee, and their broader community. Based on the work of the team, the Steering Committee and responses to a community survey, a final strategy document will be shared back with the community in autumn 2021 through a blog and webinar. All of the GlobalGiving donors will be notified of the webinar date so that they can join the discussion andlearn more about what is planned.
G(irls)20 is committed to bringing young women together for dialogue and collaboration. The spring 2022 Summit will have an age range of 18-24 and young women from all countries will be eligible. Depending on COVID-19 restrictions and worldwide vaccination rates, the Summit will either be in-person or online. Other aspects of our Summit are still to be determined, including eligibility for participation, workshop content, and opportunities for delegates after the Summit. In Autumn of 2021, G(irls)20 will announce the dates for the Summit, eligibility criteria, and programming content and that will be the focus of our next report. As a next step we'll also update the Summit's project page to reflect these exciting changes.
While going through the strategic process for the Summit, the other big news from G(irls) 20 is the release of a new global report co-authored with NewNow on young women in leadership.
In the release for the report G(irls) 20 wrote that "despite a body of research reflecting young women's enthusiasm and drive to get involved in leadership, their participation remains constrained, and younger women continue to be excluded from decision-making spaces. When young leaders were asked how they feel life would differ with equal global representation, their answers reflected a more inclusive society, economy and workforce. They expressed high confidence in a woman's ability to positively impact the world, as was their commitment to ensuring inclusive representation in our communities."
This report is available to read and download by clicking here.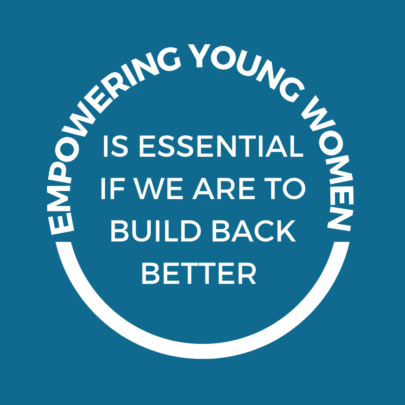 Links: