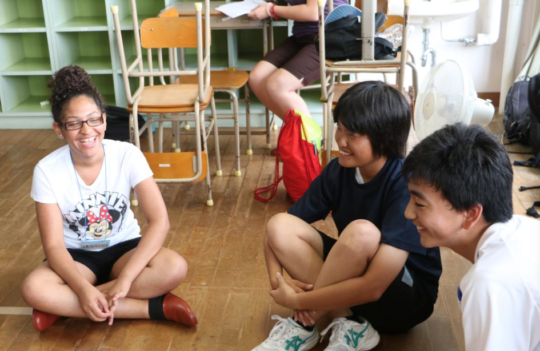 Dear Friend,
It has been an adventurous summer for our Global Kids Leaders, whether they are exploring college and career options or traveling abroad! Below are some of our favorite highlights from the last few months.
Summer Programming:
Rising seniors from Bronx Studio School for Writers and Artists (BSSWA) participated in a College and Career Intensive Week, during which they were exposed to various careers and academic options once they graduate from high school. During a field trip to the offices of Goldman Sachs in New York City, the students met professionals from the the Urban Investment Group and the Environmental Markets Group, who gave great career advice. They reminded our students to see college as an investment in themselves.
Rising seniors at John Adams High School in Queens also got a jump start on the college process at their College and Career Summer Institute. Students worked on their college applications, learned about college options, prepared resumes, and were introduced to various career choices. The students also took a trip to tour Stony Brook University, where they met with admissions officers, toured the campus, and spoke with students and professors from the Psychology Department.
International Adventures:
In June, ten Global Kids Leaders from John Adams High School in Queens took an incredible trip to Panama, Guatemala, and El Salvador on Peace Boat. The students met with indigenous communities, learned about local peace efforts, discussed ways to achieve the Global Goals for Sustainable Development (SDGs) and much more.
Fifteen Global Kids Leaders from Washington, DC traveled to South Africa in late July to learn about the impact and aftermath of Apartheid. In addition to hearing about the experiences of individuals who lived through Apartheid and partnering on projects with local youth, the DC students also led activities for refugee children at Sacred Heart College in Soweto, visited the Apartheid Museum in Johannesburg, engaged with their peers at The Rainbow Academy, Claremont High School, and Westerford High School in Cape Town, and visited community members and leaders from Langa Township and Gugulethu Township.
Also in late July, ten Global Kids Leaders from NYC went to Japan for two weeks. Students engaged with youth from Katariba, and together they examined the impact of the 2011 Tohoku earthquake and tsunami. Global Kids students also visited the coastal towns of Onagawa and Ishinomaki in the Tohoku region and met with residents who survived the tsunami. Our students are now creating a geo-locative game for young children in Japan that will help them memorize a route to safety should another tsunami strike the area.
During the international trips, Global Kids Leaders were encouraged to blog about their impressions as a way to share their experiences with their peers back home and abroad, You can read these blog posts on their Tumblr page by clicking here! All three groups of travelers will also hold talk-back sessions in the fall semester to share what they learned and what they brought back home to their communities. These sessions are open to family, friends, and the general public, so if you happen to be in New York City or Washington, DC, please join us!
These life-changing and transformative experiences that Global Kids offers to underserved youth during the summer are only possible thanks to support from friends such as yourself, for which we are truly grateful. We hope you've had a great summer, and we look forward to sharing all of the exciting things that we are planning for the new school year!
Sincerely,
Ana Sofia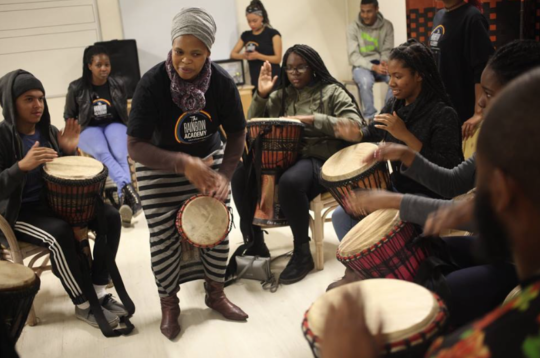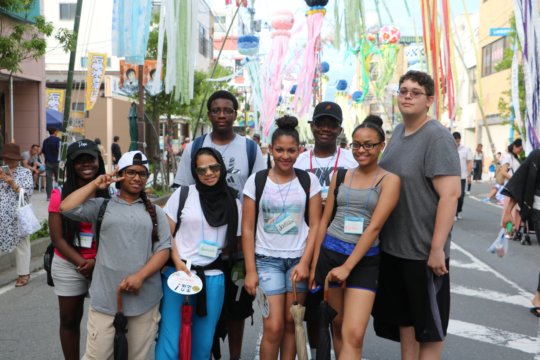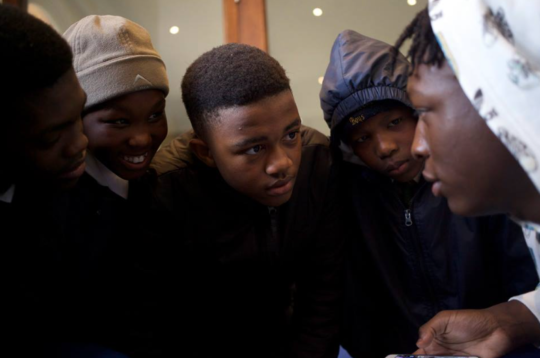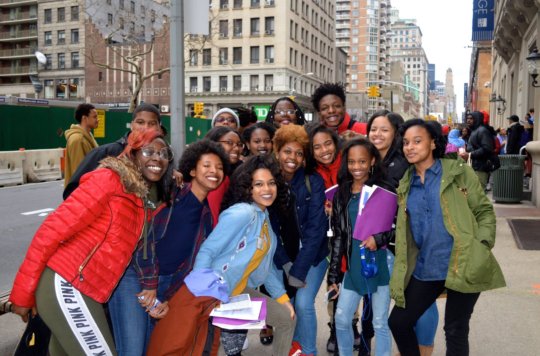 Global Kids, Inc. is grateful for Participant Media's and Students Stand #withMalala's generous grant in the amount of $10,000 to support the GK-DC Stand #withMalala Initiative, a four-month project in which Global Kids engaged 29 student leaders in Washington, DC to create, launch, and mobilize a community action project. Through this initiative, Global Kids students promoted the advancement of Malala's movement toward all girls' right to twelve years of quality, safe education.
Below, please find a formal narrative for the project, which includes highlights from the program, progress towards goals, an expenditure report, photos, and a copy of the workshop that our youth created for the first-ever GK-DC Annual Youth Conference.
Attachments: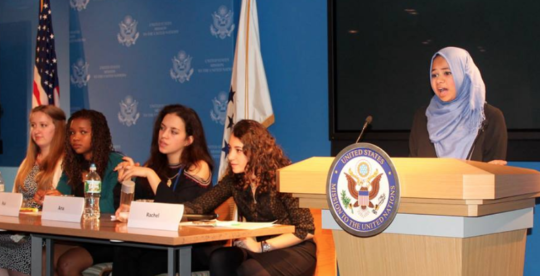 Dear Friend,
We are so excited for our students as the end of the school year draws near! Not only are we so proud of the many accomplishments of our GK Leaders, we are also celebrating our graduating seniors! Here are some highlights we would like to share with you from the past few months:
GK Leader Umamah was chosen to be an official delegate to the United Nations Commission on the Status of Women (CSW). On March 17, she spoke at a panel about the importance of educating girls and keeping them engaged through adolescence.
On April 8th, 80 GK Leaders hosted the GK Annual Youth Conference for over 600 students and educators at Baruch College. Planned and led entirely by our youth, the conference focused on issues related to immigration and migration and featured workshops, performances, speeches, and call-to-action activities. It was truly inspiring to witness GK Leaders stepping up and motivating their peers to be more involved in global affairs that affect us all. For photos from the event, click here!
Inspired by the GK Annual Youth Conference, two groups of GK Leaders created their own versions of the conference for their peers! The High School for Global Citizenship in Brooklyn, NY hosted a conference on May 13th at their school, and they encouraged their classmates to examine the impact of gentrification on local communities, with a focus on police misconduct in gentrifying neighborhoods. The GK-DC Citywide program held its first-ever Youth Conference in Washington, DC on May 23rd at the Pepco Edison Place Gallery, where they focused on youth activism and facilitated workshops for over 50 participants.
On Earth Day, GK Leaders in the Human Rights Activist Project experienced an incredible win! Resolution 0375, which mandates that climate education be taught at all New York City K-12 schools, was passed with overwhelming support in the New York City Council! After two years of working and campaigning with Councilmembers Costa Constantinides and Donovan Richards, GK Leaders are now taking the resolution to the New York State Department of Education. Click here to read an article in AM New York about the campaign.
This semester has been very busy for our students in exploring their college options! We took over 250 GK Leaders to 15 college campuses. Visits typically included an official campus tour, meetings with admissions staff and student organizations, a meal in the dining hall, and exploration of the surrounding area. Schools toured included American University, Boston University, Columbia University, Drexel University, Duke University, Georgetown University, Hofstra University, Howard University, North Carolina State University, Rutgers University, Stony Brook University, SUNY New Paltz, Temple University, University of North Carolina at Chapel Hill, and University of Pennsylvania.
As the year comes to a close, we are looking forward to congratulating our graduating seniors and supporting them in getting ready for their college adventures! For underclassmen, we are thrilled to be offering three international trips during the summer holiday to Japan, South Africa, and on Peace Boat to China, Japan and South Korea! Be sure to check for an update in September about GK Leaders' experiences abroad!
Thank you so much for supporting Global Kids Leaders achieve great things. Your donation directly helps our youth gain the knowledge, skills and experiences they need to succeed in school, achieve leadership in their communities, and make an impact, and we are truly thankful.
Sincerely,
Ana Sofia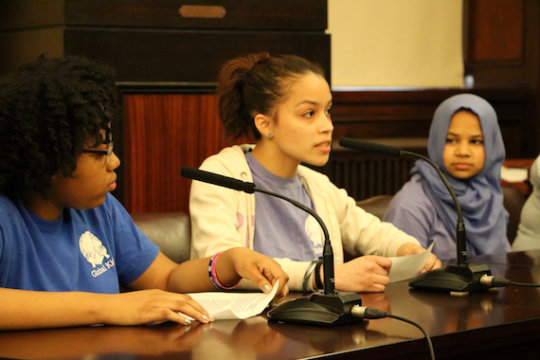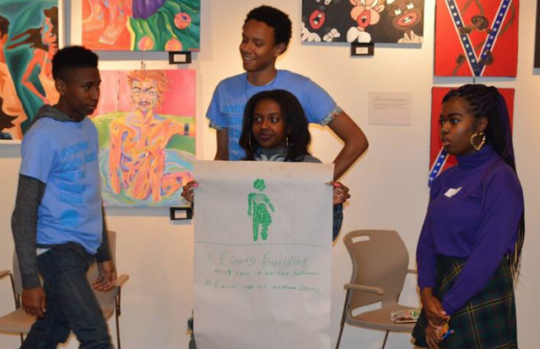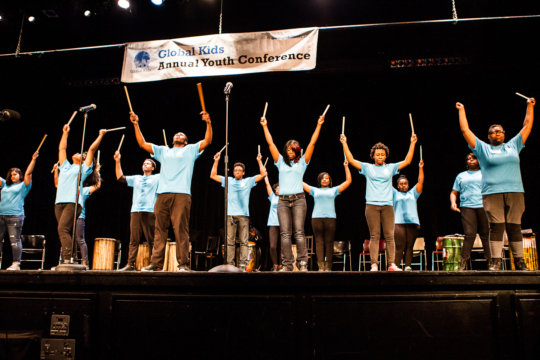 WARNING: Javascript is currently disabled or is not available in your browser. GlobalGiving makes extensive use of Javascript and will not function properly with Javascript disabled.
Please enable Javascript
and refresh this page.