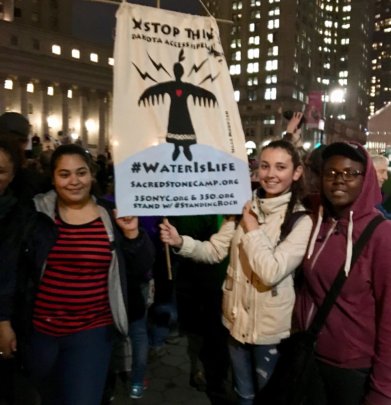 Dear Friend,
Global Kids is in full swing with programming for the new school year! We're back in almost 30 schools in New York City and Washington, D.C. with engaging in-school and out-of-school programming. Here are some of the highlights!
School Programming
For the first time, we're introducing digital media curriculum to elementary students at PS 96. Through a generous grant from The New York Community Trust, Global Kids will launch Girl Hack tech program for girls in grades 9-12 at John Adams High School, High School for Global Citizenship, William Cullen Bryant High School and Curtis High School. Students in Girl Hack will explore domestic global girls' and women's issues through game design and computer programming.
Our Citywide programs this year are Human Rights Activist Project, Citywide Leadership, and Undesirable Elements.
We're continuing our work in the community schools and enhancing our programs here. At John Adams High School, we helped open a state of the art meditation room and will be working with the school to implement a comprehensive mental health and wellness curriculum.
International Adventures
Four Global Kids students from our Human Rights Activist Project and one GK Trainer are currently traveling in Morocco to attend the United Nations Climate Change Conference (COP22). While in Marrakesh, the group is meeting with representatives from the UN and local government officials to discuss climate change issues, participate in official United Nations climate change sessions, and work with local youth activists to find out what they are doing to combat climate change. All four youth activists want to make their voices heard at the conference because, as one of the trip participants stated, "Young people all over the world are going to face the effects of climate change. If we are the ones to face climate change, then we are the ones who must find the solutions."
Community Building
Global Kids' is continuing its summer Youthmarket initiative into the Fall, partnering with GrowNYC to bring the initiative to Astoria, Queens. Youthmarket is part of a network of urban farm stands that employs neighborhood youth to sell produce grown in area farms as well as providing nutritional education and cooking demonstrations. Three Global Kids youth are currently working at the market. "Youthmarket brings together many issues Global Kids students are passionate about --food justice, environmental sustainability and youth empowerment," says Evie, GK's Executive Director.
We are so proud of the work our young people have already accomplished this year and cannot wait to see the rest of the school year unfold! Keep up with the adventures on Global Kids' Tumblr page and keep a close eye out for updates from the Morocco trip.
Best Wishes,
Reavey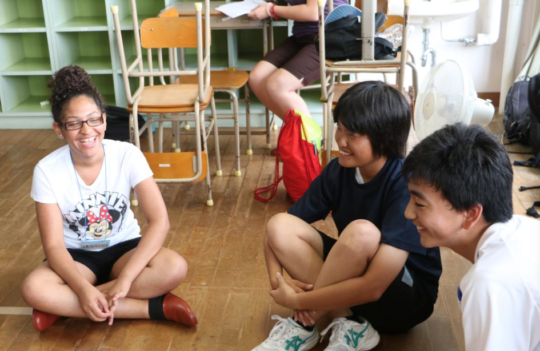 Dear Friend,
It has been an adventurous summer for our Global Kids Leaders, whether they are exploring college and career options or traveling abroad! Below are some of our favorite highlights from the last few months.
Summer Programming:
Rising seniors from Bronx Studio School for Writers and Artists (BSSWA) participated in a College and Career Intensive Week, during which they were exposed to various careers and academic options once they graduate from high school. During a field trip to the offices of Goldman Sachs in New York City, the students met professionals from the the Urban Investment Group and the Environmental Markets Group, who gave great career advice. They reminded our students to see college as an investment in themselves.
Rising seniors at John Adams High School in Queens also got a jump start on the college process at their College and Career Summer Institute. Students worked on their college applications, learned about college options, prepared resumes, and were introduced to various career choices. The students also took a trip to tour Stony Brook University, where they met with admissions officers, toured the campus, and spoke with students and professors from the Psychology Department.
International Adventures:
In June, ten Global Kids Leaders from John Adams High School in Queens took an incredible trip to Panama, Guatemala, and El Salvador on Peace Boat. The students met with indigenous communities, learned about local peace efforts, discussed ways to achieve the Global Goals for Sustainable Development (SDGs) and much more.
Fifteen Global Kids Leaders from Washington, DC traveled to South Africa in late July to learn about the impact and aftermath of Apartheid. In addition to hearing about the experiences of individuals who lived through Apartheid and partnering on projects with local youth, the DC students also led activities for refugee children at Sacred Heart College in Soweto, visited the Apartheid Museum in Johannesburg, engaged with their peers at The Rainbow Academy, Claremont High School, and Westerford High School in Cape Town, and visited community members and leaders from Langa Township and Gugulethu Township.
Also in late July, ten Global Kids Leaders from NYC went to Japan for two weeks. Students engaged with youth from Katariba, and together they examined the impact of the 2011 Tohoku earthquake and tsunami. Global Kids students also visited the coastal towns of Onagawa and Ishinomaki in the Tohoku region and met with residents who survived the tsunami. Our students are now creating a geo-locative game for young children in Japan that will help them memorize a route to safety should another tsunami strike the area.
During the international trips, Global Kids Leaders were encouraged to blog about their impressions as a way to share their experiences with their peers back home and abroad, You can read these blog posts on their Tumblr page by clicking here! All three groups of travelers will also hold talk-back sessions in the fall semester to share what they learned and what they brought back home to their communities. These sessions are open to family, friends, and the general public, so if you happen to be in New York City or Washington, DC, please join us!
These life-changing and transformative experiences that Global Kids offers to underserved youth during the summer are only possible thanks to support from friends such as yourself, for which we are truly grateful. We hope you've had a great summer, and we look forward to sharing all of the exciting things that we are planning for the new school year!
Sincerely,
Ana Sofia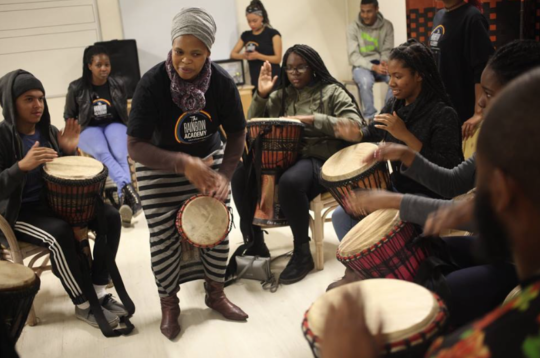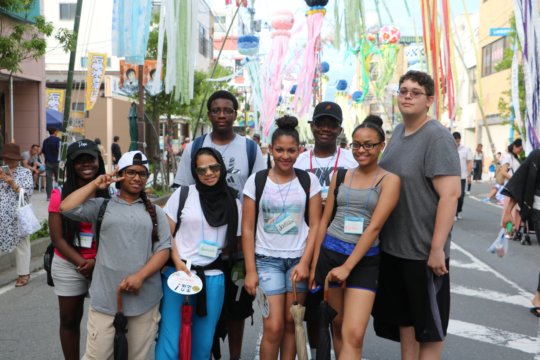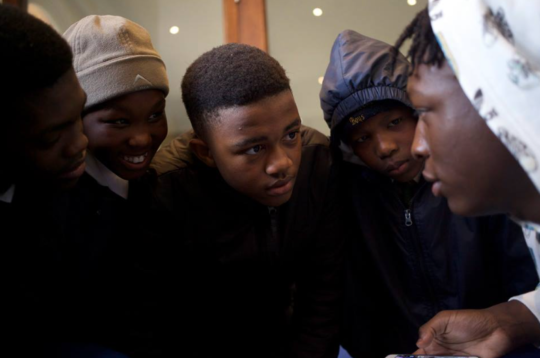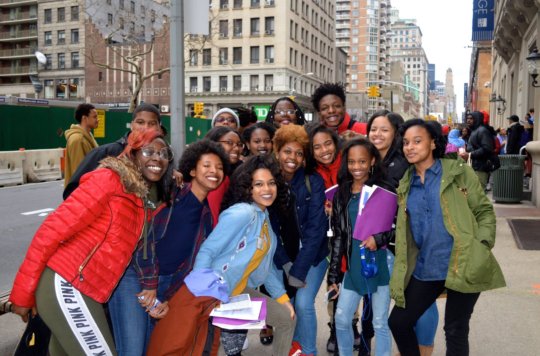 Global Kids, Inc. is grateful for Participant Media's and Students Stand #withMalala's generous grant in the amount of $10,000 to support the GK-DC Stand #withMalala Initiative, a four-month project in which Global Kids engaged 29 student leaders in Washington, DC to create, launch, and mobilize a community action project. Through this initiative, Global Kids students promoted the advancement of Malala's movement toward all girls' right to twelve years of quality, safe education.
Below, please find a formal narrative for the project, which includes highlights from the program, progress towards goals, an expenditure report, photos, and a copy of the workshop that our youth created for the first-ever GK-DC Annual Youth Conference.
Attachments:
WARNING: Javascript is currently disabled or is not available in your browser. GlobalGiving makes extensive use of Javascript and will not function properly with Javascript disabled.
Please enable Javascript
and refresh this page.