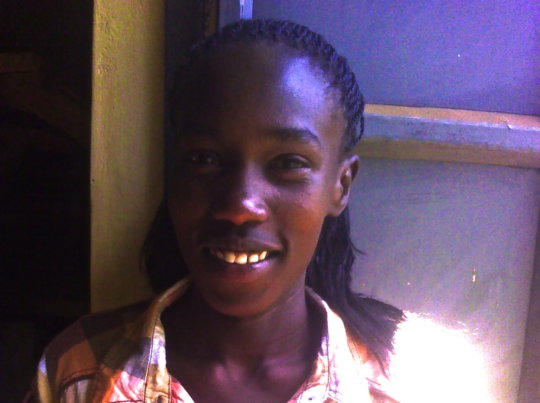 Dear Rafikis,
Maureen, 20 years, and a prospective student of the school says :
" It is rare for a community to have a tertiary institution within it. We as the community and more specificly the youth of Kosyin are privileged to have one."
She continues by pointing to a hard fact concerning the young people in the area.
"The youth for a long time have been wasting their time on unproductive activities because of lack of advancement in school."
With a smile on her face, she adds:
"The building of the polytechnic in our region will totally change our lives for the better and enable us to be more productive members of our families and our society."
22 year old Isaac, also from Koshyn, confirms this view, adding :
« In particular, most of the youth get their skills through learning and eventually get employed or rather employ themselves. »
Both students marvel at the three buildings that have come up in less than a year. Before the end of next month, the horseshoe shaped school center will be fully apparent.Our next goal is to open at the start of the new academic year in January 2016 ! Onwards, now!
The students say a resounding « KONGOI » - Kalenjin for thank you – to all those in Rafiki Ya Maisha who are involved with this transformation.There are many more buldings to go and we can't wait for the 1st step: to fill the classrooms with trainees.
Aren't you proud to be agents of change and hope for these youths with Rafiki ?
Claire Mathijsen