Dear supporters, family and friends of Serendipity,
The #Without Malaria campaign we launched started in a school in Tarauni Local Governing council of Kano where we developed a malaria school curriculum and trained 50 students within one week in both Junior and Senior High school with a guide to prevent the prevalence of malaria in their community.
The campaign is to run in two more additional schools within the same local government before the year runs out. As part of the follow up on the ongoing campaign, we collected stories from the children on their experiences, what they have learned and the change they will bring to their community.
50 Insecticide Treated nets were also distributed to the children after the week training and 10 Insecticide Treated Nets were given to their teachers. Malaria Spot Checks were conducted a month after the training and we are glad to state that NO Child out of 20 tested positive for malaria. This is a welcome development considering that prior to our campaign, the children were not sleeping under ITNs due to various reasons but were always susceptible to malaria but ever since the #Without Malaria campaign, there has been no cases and are now sleeping under ITNs.
During the period however, there was a flooding in Ungwar Mai kwari in Jibia Local Government Council in Katsina State which happened to be a community of one of the wives of one of our board of trustee member, thus we went to the community and distributed 20 Insecticide Treated Nets to the displaced persons through the district head.
We intend to continue with our campaign to two more schools in Tarauni Local Government Area as well as distribute ITNs to a recent flooding that happened in a community (Dan Hassan) in Kura Local Government Area, Kano.
Through your continuous donations, we have been able to achieve all of this and hope to scale up our activities with your continued support, kind words and donations in ending malaria in rural communities in Nigeria.
You can follow us on twitter @serendipityHea1, like our Facebook page on /serenhealthcare, LinkedIn/samirahfaruk or send us an email at serenhealthcare@gmail.com to know more about our work.
Also check out our website on www.serendipityhealthcare.ngo for more details.

Best,
Samirah Faruk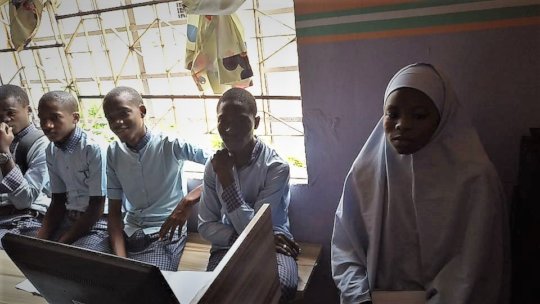 Links:
Attachments: