Dear Friends, Family and Supporters of Serendipity Healthcare Foundation,
As part of our resolve to ensure that children practice good handwashing to keep off diseases and ensure they live healthy lives, we have been running a campaign of School Wash Programme for the past three years where we teach junior high and senior high children how to properly wash their hands with soap and how often they need to wash their hands to keep clean. We also taught them on how to conserve water through fun games and role play, we designed a programme for each class with their level of understanding,
Maimuna (not real name) is from Tarauni Model School, one of the first schools where we started our campaign on good hygiene practices and we visited the school last year to measure the impact of our project and we found out that Maimuna has created a WASH Club for the students where she and her team of four are ensuring that what they were taught when we came to their school is being done everyday by the students.
When we asked her why she took up this challenge she said..."Washing my hands always with soap and keeping myself clean has reduced the number of times I fall ill and thus I want to show everybody that washing hands with soap all the time makes you healthy and I am a witness to that in telling my story to other children". She has went further to ask if she can be our ambassador on hygiene and to which we said yes to "A Beautiful Beginning".
We distributed WASH Materials of bathing soap, detergents and washing up liquid to an arm of Junior Secondary School 3 students in the school and did a recap of how important it is to wash your hands properly with soap.
Much work needs to be done as our target of reaching four more schools before the end of the year 2020.
We want to say thank you for your continued support and faith reposed in us to be the organisation that fulfills your goal of paying it forward.
You can follow us on twitter @serendipityHea1 or Like our facebook page/serenhealthcare or LinkedIN Serendipity-healthcare-foundation to learn more about our work.
Best Regards,
Samirah Faruk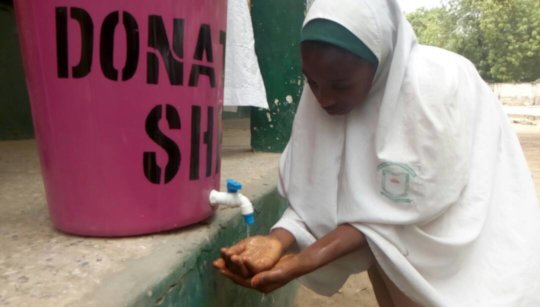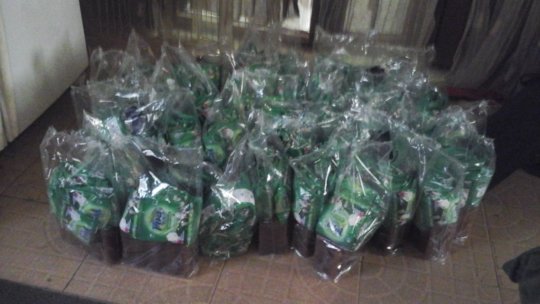 Links: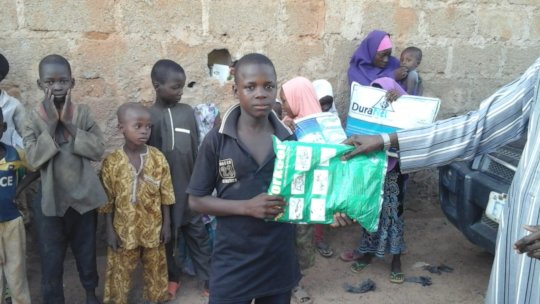 Dear Friends, Supporters and Family of Serendipity Healthcare Foundation,
As part of our resolve to ensure we have a malaria free environment in our communities in Kano; our strategy this past quarter was focused mainly on strengthening our surveillance through tracking of the number of cases of malaria infection in the communities we are working in. The method we used was survey forms given to the women in the community after having talks with them on home management of malaria with records from the community hospital.
We also embarked upon advocacy visits to the local governing council to get their committment to invest more in to the reduction of malaria by providing Insecticide Treated Nets for the communities.We have thus written to the local council head for us to partner with them on evaluating the impact we have thus far made in the distribution of the ITNs as well as the number of cases of malaria per community but as as at filing this report the local council is yet to get back to us on the partnership.
There were also ITNS that we redistributed to families in Burkiya, one of the communities worst affected with malaria cases. During the forth coming Malaria week of April 13-26, 2020, we intend to do more surveys to track the prevalence of the disease and the coverage of ITNs thus far, conduct malaria tests using the Rapid Diagnostic test kits and increase our advocacy to private companies to invest in reducing malaria where they are located as their corporate social responsibility.
We are aware that much more needs to be done to cover more communities and these are the ways to which we can reach out to these communities to evaluate work done thus far. This only possible through your kind donations and continued support to distribute more ITNs, increase our survellience mechanism, residual indoor spraying and rapid diagnostic test kits to test community members for malaria.
You can follow us on twitter @serendipityHea1, or like our facebook page/serenhealthcare or contact us via email on serenhealthcare@gmail.com to learn more about our work.
Best Regards,
Nmatullah Umar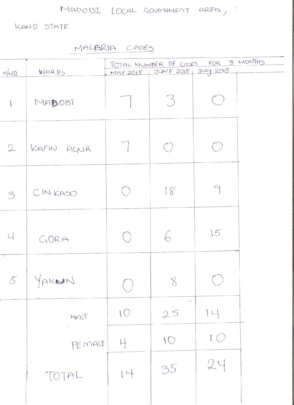 Links: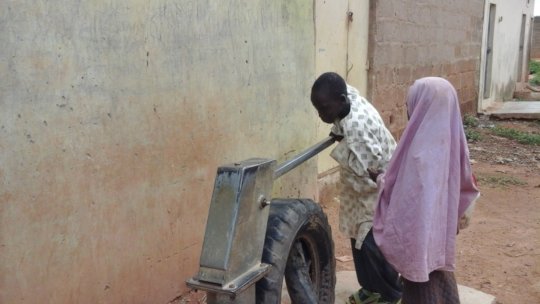 Dear family, friends and supporters of Serendipity,
A ray of hope is being given to the children of Gadan, Amarzakaya, Yar Kuje in Tudun Fulani, Ungogo Local Governing Council in Kano, Nigeria. With our campaign of one community at a time we have been able to gather data on the total number of handpumps in the three communities, the population size, the total number of functional handpumps and the organisations that set them up.
We have thus far rehabilitated 5 faulty hand pumps in the communities, installed 2 new hand pumps , signed an MOU with the local council on helping the communities with major repairs, set up a steering committee of three members for each handpump that was repaired that will oversee the security of the pumps against vandalisim and also as collectors of funds from the households for maintainance to providing wash materials for familes and also to teaching the children good hand washing practices.
All of this could not have happened without your continued support and kind donations. Now the children in our communities can source for water from these hand pumps, finish their chores at home and getting ready within minutes to go to school. Aray of hope has being brought to our communities because of U!!!
A whole lot needs to be to done and we would like to thank you for your faith and trust in us at Serendipity to be the linkage between you and the communities.
You can reach us via email serenhealthcare@gmail.com, follow us on twitter @serendipityHea1, like our Facebook page/serenhealthcare or just give us a call on 2348035905524 to learn more about our work.
Thank you ever so much
Samirah Faruk
Project Leader
Links:
WARNING: Javascript is currently disabled or is not available in your browser. GlobalGiving makes extensive use of Javascript and will not function properly with Javascript disabled.
Please enable Javascript
and refresh this page.