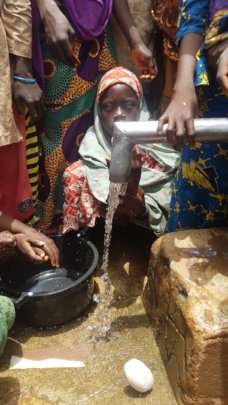 Dear supporters, family and friends of Serendipity,
Kano, Nigeria has been grappling with water shortages since independence due to lack of adequate provision of access to water and sanitation facilities? Do you know that each day 1 child in 1000 dies of water related illnesses in rural communities in Kano?
The situation is now critical since the advent of COVID 19 as it has exposed the inadequacies of the state in providing adequate access to water and healthcare facilities in the 44 local governing councils, which has resulted in some strange deaths in the communities, the elderly and children being the most vulnerable.
It is on this premise, we at Serendipity decided that it is not only to provide access to safe clean drinking water but also to provide trainings to school age children on good hand washing and hygiene practices learning how to wash their hands properly, times at which to wash hands and keeping clean, how long they should wash their hands, what to use in the event of no soap, the use of hand sanitizers, and not touching their face frequently.
We took our campaign to Amarzakaya village of Tudun Fulani in Ungogo Local Government Council, one of the project sites where we taught school age children on how to wash their hands properly, keeping themselves clean and the use of hand sanitizers. Children in such communities are the most vulnerable because much concentration is on the urban and peri-urban communities thus leaving out rural communities in terms of interventions.
WASH materials such as bathing soap and powder detergent were distributed to 20 children as well as crates of eggs as palliatives to boost their immunity as eggs contains the necessary amino acids and vitamins for growth and immunity.
We would continue with the distribution of WASH materials, hand sanitizers, palliatives such as eggs and trainings to children and the elderly in rural communities being the most vulnerable as our campaign against community spread of COVID 19 ensuring they know the right way to wash their hands and distribute these items to them. The best way for us to achieve this is your continued support to our project especially now in these trying times of the pandemic.
PREVENTION IS KEY TO ENDING THIS THREAT!!
To learn more about our work, check out our website on www.serendipityhealthcare.ngo become our friend on Facebook/serenhealthcare, LinkedIn/samirahfaruk and follow us on twitter @serendipityHea1 or send us an email for any enquiry or advice.
Best Regards,
Samirah Faruk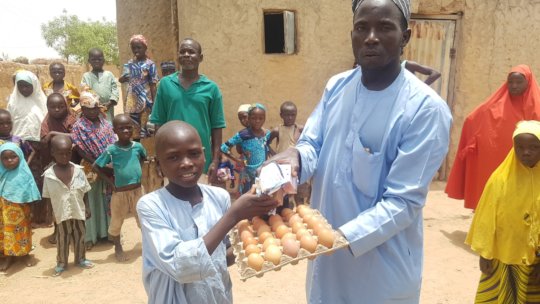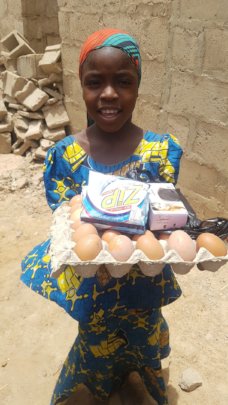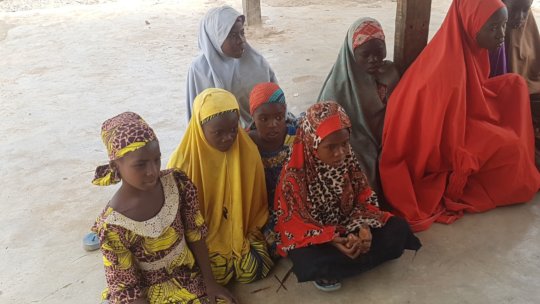 Links: