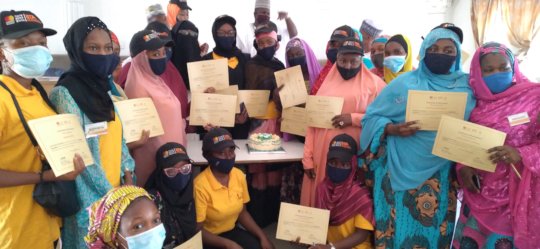 Dear supporters, family and friends of Serendipity,
In our bid to ensure that we create wealth for women in our communities, we changed our strategy this year after we did a survey that showed a devastating effect of the COVID 19 pandemic on the businesses of our women. The survey we conducted was on the women trained prior to the pandemic and it showed 73% reduction in their business activities and income mostly due to lack of access to funds and business skills.
This informed our decision this 2021 on a strategy to train women on how to survive in their businesses in this new clime. With this new pivot in ensuring our women become empowered in business skills and also access to finance, we collaborated with IITA, Bishe Organic Farms (our sister organization) and Mastercard Foundation as technical partners in training 40 women and youths on agribusiness skills, business plan and agribusiness value chain. The training ran for six weeks from February 2nd to March 12th.
On International women day, we had a special day for our women, and we interviewed some of the women to inquire on knowledge learnt and next steps. With the trainings done and the women had access to finance, we intend to continue with trainings for 80 more women on agribusiness skills and practical on agricultural production.
More Investment is needed to scale work that we have done thus far to train additional 80 more women before the year 2021 comes to an end to ensure food security in the Northern part of Nigeria as the recent report by Food and Agriculture Organization of the United Nations (FAO report of March 23, 2021) that there should be a call to action as acute hunger is set to soar in 20 countries with emphasis on Northern Nigeria due to conflict, projections for June – August lean season show that the number of people in emergency level of acute food insecurity is likely to double to over 1.2million as food and nutrition insecurity is set to rise with some 13 million people affected unless food and livelihood assistance is scaled up.
Serendipity is poised to change this since we started the trainings to ensure that our women have access to these knowledges are empowered with access to finance. However, we can only achieve this through your continued partnership and would like to say a big thank you for the trust and support thus far showed to us.
You can follow us on our social media handles Instagram/serendipityHea1, twitter/@serendipityHea1, Facebook/serenhealthcare, LinkedIn/serendipity-healthcare-foundation for more updates.
Best Regards,
Samirah Faruk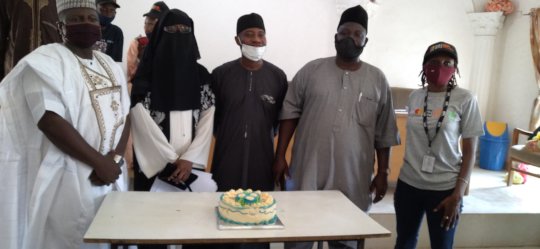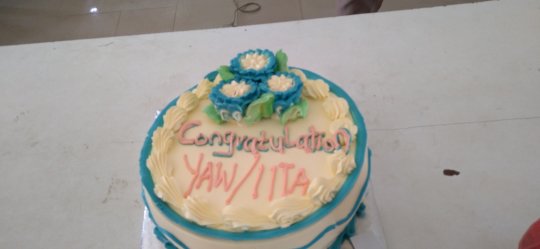 Links: