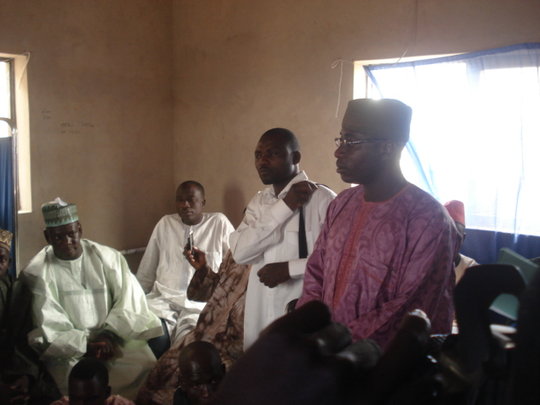 Dear Supporters, Friends, Family of Serendipity Healthcare Foundation,
The last time you heard from us we trained more women on good hygiene practices and we went on an advocacy visit to the local council on their pledge on Human Right for all to access water; We are glad to state that the pledge has been fulfilled through the provision of a new handpump in addition to the ones we had provided thus far. Two tube wells were also rehabilitated to increase the access to water in the community.
An impact assessment has been conducted last week by Independent consultants to the French Embassy in Nigeria to evaluate the change we had made in the community in terms of behaiviour change to hygiene and lessons learned. A link to the report will be posted as soon as it is ready.
Our work is progressing well but a lot still needs to be done hence we are requesting for your continous kind donations to help our cause especially now that the rains have come such that we can tap into rain water harvesting and trainings on cross cutting issues as a result of rains such as environment, hygiene, malaria and communicable diseases.
Your support as usual is highly appreciated but we ask for you to do more thus for further clarifications you can follow us on twitter SerendipityHea1, like our facebook page/serenhealthcare, connect with us on LinkedIn/SamirahFaruk or simply call us on +2348023083099
Best Regards,
Samirah Faruk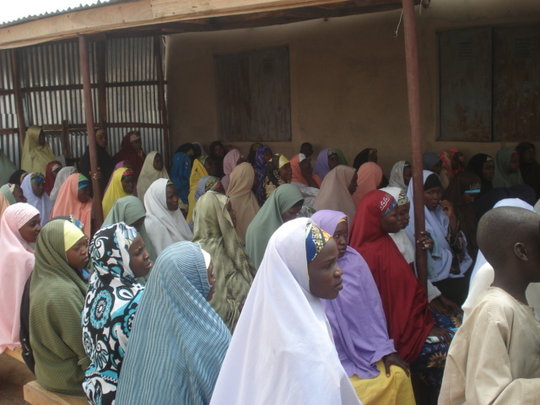 Links:
Dear Friends, Family and Supporters of Serendipity,
World Malaria Day came and it was a day of reflection of work we have thus far done in Madobi town. One reason was that we aimed to reach our mark of reducing the scourge of malaria prevalent on the children of Madobi and how effective our trainings have been on community thus we launched a project which spanned for one week "Precious Lives". It was a project within this project reviewing stories about the lives of three children who battled with malaria one of which we had earlier reported.
What is so unique about these children (Ibrahim, Maude and Zahrau - Not real names) was that at their young age they has dreams of becoming a doctor, Nurse and a pharmacist and were ready to fight the malaria that was ravaging their community through campaigning in their own little way after their lives had been saved from recurrent bouts of malaria.
A total of over 70 mosquito nets were given within that period and now as most of the mothers now admit that sleeping under the nets with their children reduces mosquito bites.
A short survey during the review and distribution also brought to our attention a decrease in the rate of mothers taking their children to the clinic for malaria related illness. All the mothers who have previously received bed nets from us stated that they have not been to the hospital except for their normal weighing of their children.
Our goal of zero malaria infection in Madobi is hopefully showing its fruits as we encourage the mothers to continue to make sure that they and their children sleep under mosquito treated bed nets and with our three new ambassadors they help us to campaign against malaria.
We would appreciate your feedback however on work we have thus far done and hope you continue to support us in all possible ways.
Please feel free to contact us; like our facebook/serenhealthcare, follow us on twitter serendipityHea1, LinkedIn/SamirahFaruk or via our website on www.serendipityhealthcare.org.
Yours Faithfully,
Fatima Lawani
Head, Fundraising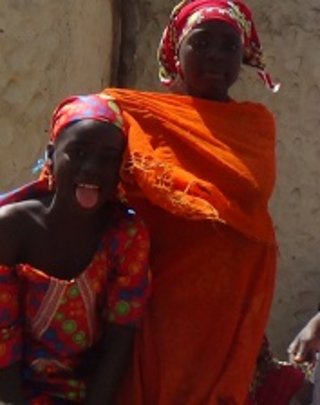 Links:
Dear Supporters, friends and Family of Serendipity Healthcare Foundation,
In tribute to our campaign for this years World Water Day theme; Human Right to Water and ensuring that our State government fulfills its promise; we embarked on a training for the women of Amarzaya, Gadan Tudun Fulani where even our elderly mothers were not left out on the training on water management and informing them of their right to secure clean drinking water from their local government council and also a discussion with the chairman on how far they had gone in keeping to their promise.
Hajia Dije a widow told us in our feedback report and I quote verbatim in the local Hausa language; "Ai ni ban taba tsamani cewa ruwa tsaftacewa dole karamar hukuma ce za su ba mu ba, amma yanzu na sani". (Transalation - I never knew that providing water for us in our community is our right but now I know).
Water Jugs were then distributed to the women where they were taught on keeping these jugs clean at all times; how to filter their drinking water using water guard and general hygiene practices
We then proceeded to the local government council where we had a discuss on the promise they made with our organisation a year ago on fulfilling the basic human right to water in rural communities.
However, we need your support to do more trainings, give water filtration (water guard), water containers to these women as survey we carried out shows that out of 15 households only 5 households have separate drinking jugs from the ones they use for other purposes and thus calling upon you especially on the 13th of May (bonus day) to donate to our cause as GlobalGiving will match any funds up to $1,000 that is you can donate any funds between $25 up to $1000 and get it matched guaranteed just click on our project and support our work on 13th of May.
For more information your can like our facebook/serenhealthcare, follow us on twitter serendipityHea1 or visit our website on www.serendipityhealthcare.org
Ever Yours,
Samirah Faruk
Project Leader
Links:
WARNING: Javascript is currently disabled or is not available in your browser. GlobalGiving makes extensive use of Javascript and will not function properly with Javascript disabled.
Please enable Javascript
and refresh this page.