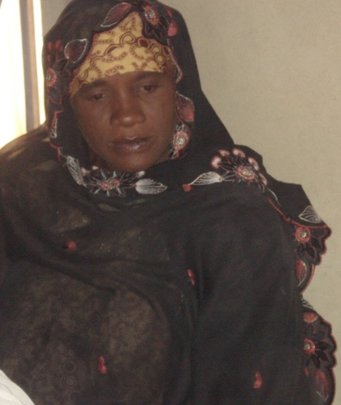 Dear supporters, friends and family of Serendipity,
Like we said in our previous report on how Taiba's life has changed so also we would talk about what the women of Gadan are doing to change their lives and stop poverty. We have excerpts of stories of what four women are doing to change their lives and the lives of other women in the community.
Hafsat is a mother of five children who with Maimuna, Ayeshetu and Hauwa took it upon themselves to form an association where all four of them are training women on water filtration using moringa seeds since being trained, collecting 100naira contribution from community members to purchase wash materials to give to widows, orphans and vulnerable children in their community. Because of transparency and accountability, they called upon us to help them in the distribution of the wash materials in order to show fairness at the local health centre. Hafsat coordinates the activities of the association they have formed while Maimuna and Ayeshetu run the trainings and Hauwa keeps the finances.
Hauwau on her own part is learning how to write so she can put down the names of the contributors; a task she says and quotes in Hausa Language translated; "Today, see me keeping monies from people and learning how to write, I never would have dreamed of doing this and I thank Almighty Allah for making this possible".
As a follow up to this laudable feat that these women have done; we took a survey of how the women have responded so far to all the trainings conducted if there was a positive behaiviour change to which we are pleased to say that though the change is gradual but there is a very good improvement to their hygiene practices.
However, we will continue with our line of trainings as well as provision of water kegs, water purifers and we request you to bring us up in your conversations, tell your family and friends about us, help us in anyway you can to improve our work and make our organisation grow.
Please free free to connect with us at LinkedIn/serendipityhealthcare; like our facebook page facebook/serenhealthcare, follow us @serendipityHea1
Warm Regards,
Samirah Faruk
Project Leader
Links:
Attachments: