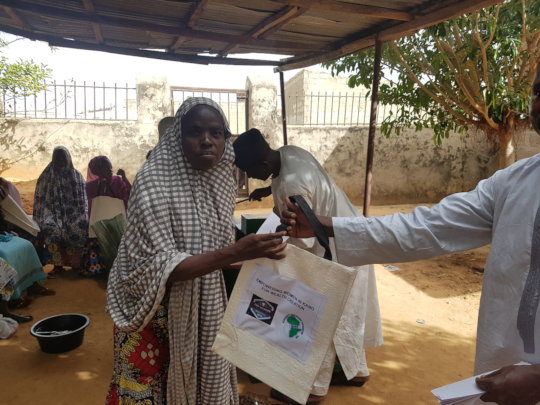 Dear supporters, family and friends of Serendipity,
With the onset of the pandemic of COVID 19 and its spread in Kano where the project is located, it has become very difficult to assess the project site because of the lockdown currently observed in the state.
However during the days that the lockdown is eased, we were able to visit to project site to see how the women thus far trained are faring in their businesses and general well being. As part of impact assessment of the impact of COVID 19 on their businesses, we carried out a survey on the impact of the pandemic on their businesses and the results are as attached in the document.
From the diagram attached; the first batch of women in blue experienced 45% reduction on sales of their products and the second batch of women in red experienced 31% reduction.
The last two batches of third and fourth batches experienced 75% and 83% respectively, this is because they just started production and making sales, growing their market and then the pandemic occurred and adversely affected their household livelihood.
When asked if they would require a loan to boost their businesses, 54% of them responded they would not mind whilst the remaining 46% were only willing if the interest rate is a single digit with moratorium included. Now more than ever do the women in Kano require your kind assistance in boosting their businesses and be in collaboration with the community Microfinance Bank to ensure monitoring and utilization of the funds received.
Will you help us to succeed on this dream? Your donation towards boosting the already existing businesses of the 40 women trained will go a long way to improve on their household livelihoods and assist their families.
To learn more about our work become our friend on Facebook/serenhealthcare and follow us on twitter @serendipityHea1 or send us an email for any enquiry or advice at serenhealthcare@gmail.com.
Best Regards,
Nmatullah Umar
Links:
Attachments: