Dear Friends, Supporters and Family of Serendipity Healthcare Foundation,
The last you heard from us was on a report on a programme initiative we are doing within this project titled "Operation Lafiyar Uwa" where seven young girls became advocates on raising funds for any recent bride to sleep under an Insecticide Treated Nets to prevent against malaria when she gets pregnant.
The project is ongoing with new brides and women with children under five given the nets during one of our outreach programmes after a lecture on home management of malaria and what to do when there is no doctor around.
Another initiatve we came up with to create awareness on malaria in neighbouring communities with the need for pregnant women and children under five to sleep under ITNs and to also raise funds was a football match organized by the community youths; Madobi Boys and Amarzakaya Springers; Madobi won by 2-1 and the Community Chief presented the boys with a pledge of $25 for beating Amarzakaya Springers.
From this match we were able to raise $50 which will be used to buy ACTs drug for our next outreach visit to the community as well as to the community health centre that will be dispersed to the pregnant women and for women with children under five.
We are happy to state that we have recorded a drop in the rate of malaria incidences from our last report to you from 3 in every 5 cases to 1 in every 5 cases seen.
We would appreciate your continued support or any advice you have to give to us on our project to help end malaria in Madobi. You can follow us on twitter @serendipityHea1 or facebook/serenhealthcare of LinkedIn/samirahfaruk or via email on serenhealthcare@gmail.com for further enquires
Best Regards,
Fatima Lawani
Links: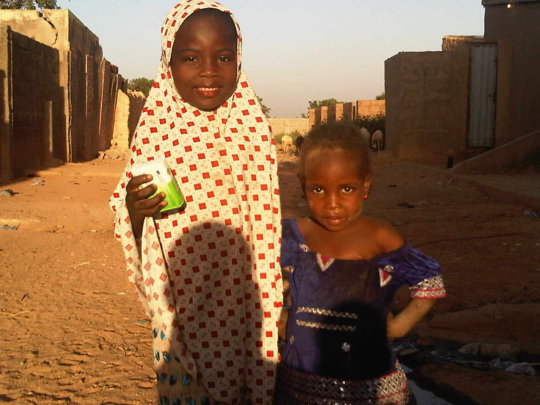 Dear Supporters, friends and family of Serendipity Healthcare Foundation,
Global Handwashing day came and our continued trainings on hygiene improvement amongst the children of Gadan was a welcome developement as the day reinforced all our campaign for keeping their hands clean. Of particular note is a story we have of Hansau (Not real name) who has never gone to school in her entire life yet she is one of our advocates for being clean.
Hansau starts each day walking about with a bar of soap in her hands to remind everyone on the need to wash their hands with soap; we noticed her during the campaign and asked her why she had a bar of soap in her hand and she said in the local language "Ai, na ga wanke hannu na da sabulu ya kara min kyau don bani da dauda kuma ba da kowa na gani" literal transalation is "I have seen that washing my hands with soap has made me pretty as I no longer have dirt on my body as everyone can see". Hilarious it was but she was pretty serious about it and refused to drop the soap for a second. We asked the father for how long she had been carrying on like this and he said for the past one month since our last training; now all the children want to be like Hansau he said.
Apart from our marking the global handwashing day, work has started on building a sand dam in the community to take advantage of the rains that fall during the season; two sites have been identified within the community and we called in some geological surveys to evaluate if the site would be good for the sand dam. We are yet to get the report back on the survey whence the community with the help of the local governing council can start working on building this dam which will go a long way to helping them access more water for the community.
We want to sincerely thank YOU our supporters, friends and family for being there for us thus far, for the feedback, for advice on how to do things better, however we still need your help to fulfill our goal and target of achieving access to water for the children of Gadan with the trainings on good hygiene practices to make their lives better.
You can follow us on twitter @serendipityHea1 or like our facebook page/serenhealthcare or simply drop us an email at serenhealthcare@gmail.com. We are currently updating our website to serve you better and will let you know as soon as it is concluded.
Yours faithfully,
Samirah Faruk
Project Leader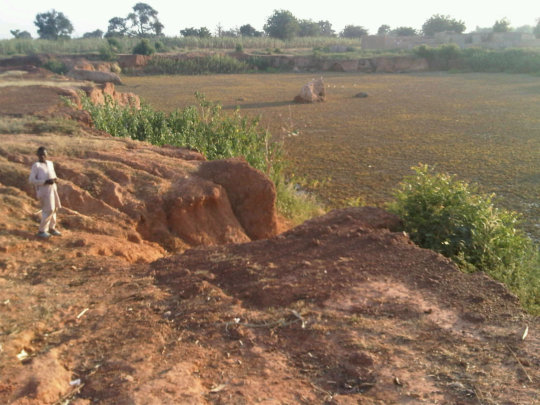 Links:
Dear Family, Friends and supporters of Serendipity,
Our goal of zero malaria infection amongst the children and women in Madobi has started yielding its fruits whence from reports from the nearby primary healthcare center has shown a 50% reduction in the malaria related cases. This was as a result of our continued campaigns and advocacy for women to sleep under the insecticide treated nets that we provide for them.
The project "Precious Lives" which is a project within our project and the initial intension to span just a week has now taken a new dimension where children and women come forward to tell their stories on how their lives have changed and the effect of these trainings on their community. As a result of this, seven new brides formed their own project tilted "Lafiyar Uwa" which translated from the local language means "Mother's Health" where if there is a new bride in the community they would gather funds from the community and buy her an Insecticide Treated Net such that she does not fall under the scourge of malaria when pregnant.
More trainings on home mamangement of malaria was conducted for women as well as Insecticide Treated Nets were distributed to children thus expanding our reach to additional three wards in the community.
We are happy to have achieved so much on this project irrespective of shortage of funds but we have been able to create so much impact in the lives of the women and children; this was evaluated through reports from the health care center and physical cleanliness of the communities.
There is so much to be done hence we are soliciting for your continous support to help us acheive our goal of reducing malaria in madobi, Kano.
We would appreciate your feedback, advice on how we can do our work better; You can follow us on twitter @serendipityHea1, like our facebook page/serenhealthcare, LinkedIn/samirahfaruk or visit our website www.serendipityhealthcare.org
Yours faithfully,
Fatima Lawani
Head, Fundraising
Links:
WARNING: Javascript is currently disabled or is not available in your browser. GlobalGiving makes extensive use of Javascript and will not function properly with Javascript disabled.
Please enable Javascript
and refresh this page.