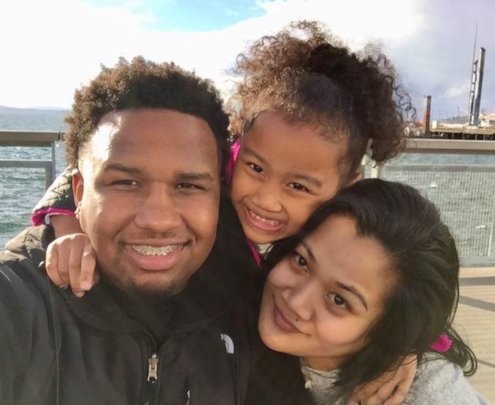 Because of the funds raised, we were able to help Brandon and his young family during a tough time. Just as he was getting temporarily laid off from his job as a Longshoreman due to the trade war with China, his wife, 8 months pregnant with their 2nd child, was admitted to the hospital a month early as a high-risk patient. He applied for job after job while waiting for unemployment to kick in to no avail. What should have been a boon time at his job in October and November was zilch.
Facing the real possibility of eviction and nowhere to go, Brandon knew that if he could just get through November and December, they would be OK since his wife should qualify for short-term disability when it would become effective in the State of Washington on January 1, 2020 and there was hope for the end of the trade war. He finished our online financial education program in a record 3-1/2 hours and wrote this in his thank you note to us:
"A few pieces of information that stood out to me from the eVolve Program was understanding how your emotions could affect some of your decisions when making purchases and also really understanding Needs vs Wants. In my case, Need vs Wants were almost a direct reflection of my monthly budgeting habits and I had to look myself in the mirror and realize some of the financial pressure I was feeling was self-inflicted and some could even have been avoided entirely."
He also said:
"It is heartwarming to know that there is a program out there, from the Donors, to the Board Members, that is willing to give you a non-judgemental opportunity at financial assistance to keep a roof over your head during a temporary financial emergency. A prime example of being a beacon of light, in dark or troubling times."
The reality is that over 78% of full-time working Americans live paycheck-to-paycheck and many pay more than half their income to rent. Most have little to no savings and when an unexpected financial hit happens, so many are in jeopardy of losing the roof over their heads. Resident Relief Foundation exists because of the support from people like you to keep those qualified hard-working people in their homes while they recover and get back on their feet. We are the temporary bridge over the crisis. Thank you for helping more deserving families and individuals through a trying time.
Links:
WARNING: Javascript is currently disabled or is not available in your browser. GlobalGiving makes extensive use of Javascript and will not function properly with Javascript disabled.
Please enable Javascript
and refresh this page.