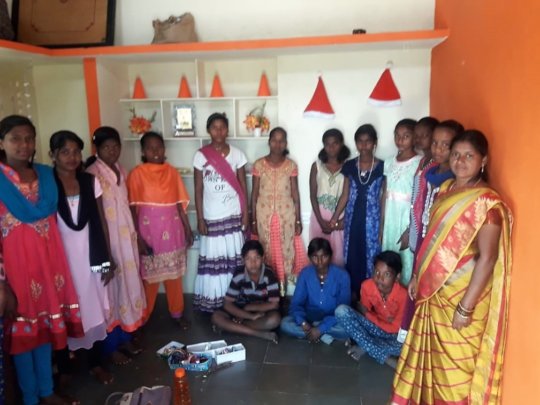 Dear Friend
Many greetings best wishes to you and your family for the New Year 2019.
Thank you so much for your kind support for this project to operate a seasonal migrated worksite school the child labor in Brick industries at Choutuppal, Mandal, Yadadri District, Telanagana.
We are very happy to inform you that our third batch of worksite school has been started since 4th January 2019.
I submit that seasonal migration works has been stooped from June 2018 due to the rainy season, hence all the seasonal migration workers families went back to their native places at Odissa state. After 6 months again in December 2018, about 100 families with children came back for the works in 11 brick kilns at Choutuppal Mandal.
The government of Telangana Women, Child, Disabled and senior citizen department of Yadadri Bhuvanagiri district under operation Smile organized a coordination meeting with the presence of the district collector with other line departments on 27th December 2018. Hence the government invited as usually our organization to continue to restarts our worksite school for the elderly children cough in the brick industries.
The year 2019 also about 150 children arrived on migration with their families to work in brick industries.
Therefore we have started the worksite school and facilitating vocational skills training in few trades with primary education until June 2019. At present 25 children coming and more children will join in the coming months. We are also providing lunch facility to all the children in our school in the children native language.
The government and the brick industries managements are very much cooperating with us to continue our program to stop child labor in brick industries.
We get US$ 87 only from the last three months, the school already started and we need your kind help to provide educational material, instructors remunerations, nutrition facility and other operating costs of the school for the coming 6 months.
Therefore I humbly request you please kindly share and support the project to fulfill all the needs of the worksite school for the child labor in brick industries.
Thank you so much for your help
With gratitude