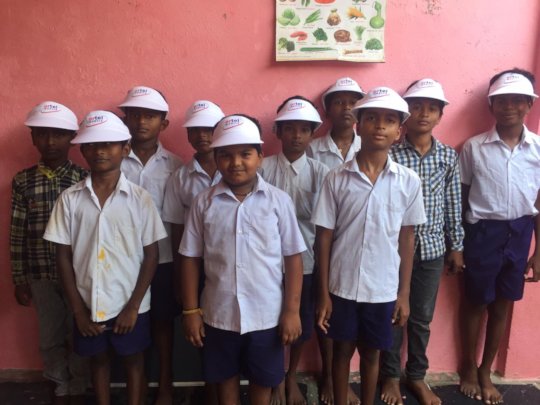 Dear Friends and supporters
Many greetings and best wishes to you from BASS, India
Thank you so much for your kind support and help to the project for the last seven years.
The new academic year started from 12th June 2019 and after summer holidays. One of our centre could not give even summer holidays at swarnabharathi nagar slum, Guntur.
At present 150 children benefitting through this project in three schools in three major slums in Guntur.
The needs are very much high but the support is very limited.
Now the new academic year we have to provide education material, school uniforms to children along with nutrition meal.
We received your kind donation support for US$ 719 only from 1st February to 30th April 2019. We have utilized the help for nutrition mid day meal expenses for February and March 2019.
we are also conducted world day against child labour on 12th June 2019 with rallies in the streets of the slum and make aware the communities to send their children to the schools.
Our community health center is going on well and serving first aid treatment to the community and also distributing free medicines to the needy people.
I humbly requesting you please kindly consider subscribing to monthly recurring donation to the project for this year so that the program will be continue effectively without any difficulty. And also make a new donation for the urgent needs of school education material and uniforms for the children.
Thank you for your kind helps with gratitude