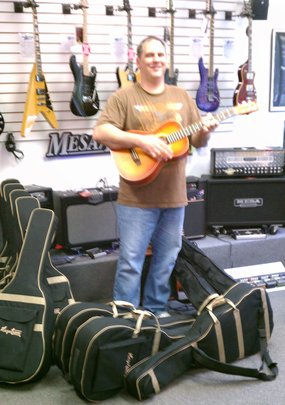 Dear Friend,
Wednesday, March 14th is a special day for people who care about education and like the work of Guitars in the Classroom, namely YOU! During GlobalGiving's spring Bonus Day this week, your gift will go 30% farther! GlobalGiving will match every donation up to $1,000 per donor, per project. To sweeten the offer to donors and charities, GlobalGiving will also reward $1,000 to the project that gathers the biggest total donation amount, and also to the project with the most unique donors. You can make sure many more children have access to music at school when you donate to GITC this week on WEDNESDAY. Please be with us in support of this special cause!
http://www.globalgiving.org/projects/keep-music-alive-in-k8-classrooms-nationwide/
Here is a report about what your kindness so far is making possible in South Carolina.
The beginning of this month was full of surprise; when teachers on Hilton Head Island responded in droves to the offer of free music integration training, we suddenly found ourselves in need of 31 guitars! What to do?
We called Connie Christy, a trainer in our long-ago program up in Aynor, South Carolina and asked for help, knowing the beautiful Godins and Hagstrom guitars we'd loaned teachers were still in use in the schools after eight years.
We realized that most of them would need some work after 8 years, but when our dedicated faculty teamed up to retrieve those guitars and others from our program in Columbia, SC, we discovered that some had been badly mistreated by rambunctious middle schoolers when their teacher was out sick. Now we had a special problem 23 guitars needed help to one extent or another… and we had 1 week to make it happen. Classes were full and scheduled to begin on March 6.
Rolling up her sleeves and going without enough sleep, newest GITC faculty member Dr. Joan Maute rented a van, took to the road, and drove to Columbia where she was met by principal Sally Catoe, leader of the GITC program there, and Ms. Christy who had retrieved 18 instruments from the local schools in Aynor and driven them there herself, taking a day off work to make this happen quickly. Sally found 13 guitars she also could spare, and Joan hit the road back to Hilton Head that night, her van heavy with instruments in need of love.
Assessing the state of the instruments was tough. Joan and our executive director, Jessica Baron took stock together of the situation and made contingency plans. Next morning, Joan hauled the wounded warrior guitars off to John's Music where expert repairmen John and Scott got to work rehabilitating the instruments. Some were missing parts such as bridge pins and end pins. One had lost its nut and another its saddle . Several had cracks in their tops. But thanks to the tireless and generous work of Janet and Robert Godin, a care package of needed parts went into the mail next day from the factory in Canada. By the time the part arrived, John and Scott, who had been working around the clock to clean, polish, set up, adjust, and restring this flock of guitars were ready to help the last of the instruments recover.
Guitars in the Classroom opened its doors to the teachers and volunteers of Hilton Head Island right on time, and everyone got the instrument they needed. In fact, Joan Maute had opened her home during the previous week-end so any teacher wanting to find just the right guitar could do so in a leisurely and comfortable way! We have never in 12 years seen this kind of personal touch given to the guitar loan process and Joan's care for her students is beyond exemplary.
GITC would really like to thank this whole team- the trainers and the guitar builders and repairmen (luthiers); their voluntary dedication is utterly priceless and the children of Hilton Head Island will be singing to learn and also singing their praises for years to come as a result! This is what we mean when we say "Together we can make a difference!" Thank you for being an important part of the magic!
Please help GITC keep these programs growing and going around the country. Every day we are grateful for the miracles your kindness about. On Wednesday, let's do it again! Please donate here:
http://www.globalgiving.org/projects/keep-music-alive-in-k8-classrooms-nationwide/
We are really excited to announce that rising country star Tamaray has chosen GITC as her education charity! This talented young woman is a wonderful guitar player and singer who is planning to perform free concerts for GITC schools in Louisiana, Mississippi, Alabama, and South Carolina in the weeks and months ahead. Her first stop is in Hilton Head!
Through her music, she will pass along a message of encouragement to the children living on the Gulf Coast and in affected southern states, spreading the joy and benefits of making music together wherever she goes.
Tamaray's voice is often compared to music legends such as Reba McEntire or Dolly Parton and her music to Miranda Lambert. To hear Tamaray's music and for more information, please visit her website: www.reverbnation.com/tamaray and her facebook page: www.facebook.com/tamaraymusic.
Thank you for reading about the developments in South Carolina and for sharing the success and happiness this work is already bringing to students there. You will love the feeling you get when you make a contribution this Wednesday, knowing how many kids your charity will touch! Your help is so crucial to the work of this organization, and is very much appreciated.
Wishing you an inspirational week, thank you for joining us in continuing to create change and excellence in our nation's schools.
With deep gratitude,
Jessica Baron,
Executive Director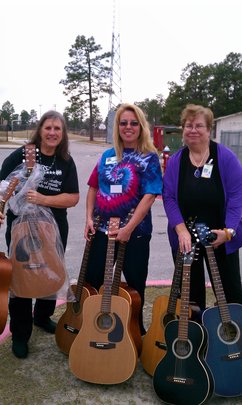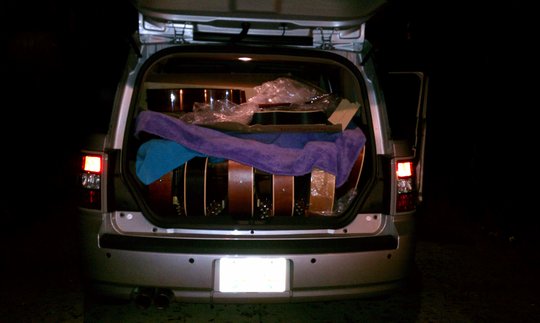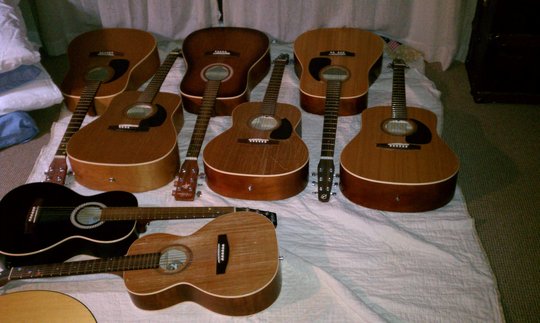 Links: