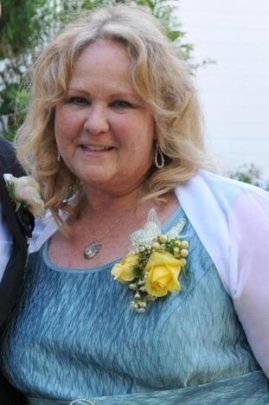 Dear Friend of GITC,
I hope this report finds you enjoying the first days of summer. Usually we send you a broad look at what has been happening with programs. But today, I want to share about something special that your gifts made possible, something that helped a veteran teacher make one of her final wishes in the world into a reality.
Judy Ann Johnson was a light in the lives of her famly, friends and her students. She taught in our home district, San Diego Unified, for 20 years. She was a dedicated first grade teacher at a school with her last name, Johnson Elementary. Johnson is one of those special small campuses that feels like home. The office staff is friendly, there is almost no place to turn around, and the walls are covered with murals. It was a perfect place for Judy who adored the arts. She was a skillful painter, singer and she played the guitar!
Judy joined GITC in the summer of 2018 and through her short time with us, she brought our work to her school. She applied to SD Unified's fledgling
VAPA Foundation
for a classroom grant to purchase ukuleles for the students to play and was awarded that grant for $500 at the beginning of 2018-2019.
Through one of our wonderful sponsor partnering companies,
Saga Musical Instruments
, Judy ordered 24 soprano ukuleles for her classroom. Our Tuning Archangel, Rodney Howard got them ready and we personally delivered them to the school to make sure everything arrived timely. But Judy was not there. No one seemed to know what was going on. She had been out sick for several days.
Judy wrote to me from her hospital bed, explaining what was going on. She had received a very vexing diagnosis - Stage 4 pancreatic cancer and large pulmonary embolisms in her lungs. Most people would not be thinking about work when they get this kind of bad news. But Judy was worried that, because of her health crisis, her kiddos would not learn to play, despite being ready to strum, sitting in a big box in their classroom.
"I'm not sure who will be taking over my room, but I made a promise to those kids to learn the ukulele and if you can help me out, well wonderful," she explained. "Marissa Ramirez is the other first grade teacher who is my partner in crime. I have my own little uke and guitar here that cheer me up. I am so grateful for everyone's kindness."

We promised Judy that we would find a way to fund two weekly first grade teaching artist residencies in order that her promise to the children be fulfilled and her dream realized.
Thankfully, this came to pass because of you and helped us raise just enough funding to send GITC Teaching Artist. Jefferson Jay to bring joy and learning to Judy's and Melissa's kids. Jefferson is one of the most convivial people you'd ever want to meet and he was up for the assignment.
GITC is grateful to you! From January through April, teachers and students in both first grades learned how to strum, sing, and write their own songs for learning. Each child has music to help them tackle the tough moments in life, to bring them closer to each other, and to express how they feel.

Very sadly, we lost Judy this spring. She in the angel band now. But her love will live on in every student who learned to play because she made up her mind to give music to them- no matter what...and because you cared.
Those ukes will keep on being played at Johnson Elementary and we hope to do more next fall in both first AND second grades! The program will carry Judy's name. And each time a new first grader or second grader comes into their classroom at the beginning of the year and sees those ukuleles on the wall next to Judy's picture, they will know that someone very kind had them in mind.
Thank you for bringing the magic. We hope you will stay with us and keep the goodness going.
With gratitude,
Jess
Links: