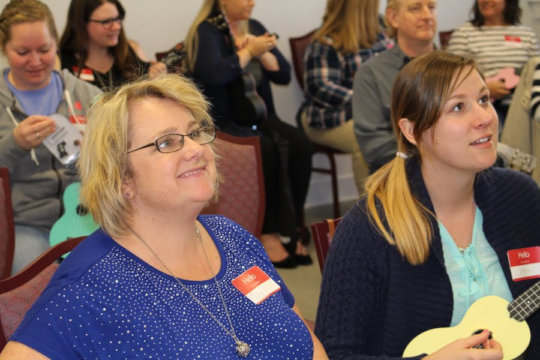 Hello Kind Supporters,
Another productive school year at Guitars in the Classroom is coming to an end now, and we couldn't be prouder of the participating classroom teachers, their students and our very devoted teaching artists and faculty members for the ways that they have inspired and accomplished such creative learning this year! We'd like to share with you a few highlights from our programs in San Diego, Colorado and North Carolina.
San Diego
First up we want to tell y'all about Jody Mulgrew, GITC's National Teaching Artist of the Year. Jody has been working in a program called Learning Through the Arts for the past two years. San Diego Unified School District is collaborating with 20+ local arts education nonprofits, bringing arts integration programming to thousands of students in nearby schools, and Guitars in the Classroom is thrilled with the literacy work Jody has done at Euclid, Cherokee Point and Normal Heights elementary schools. This year, Jody worked with 1st and 4th grade teachers at Euclid to support the classroom teachers' important literacy goals and objectives through singing, songwriting and playing instruments. Students from more than a dozen countries have deepened their grasp of the English language, improved their writing and reading skills, and have mastered important concepts, all through the power of song and playing ukuleles.
Jody also brought empowering songs such as "What Can One Little Person Do?" and "I'm On My Way to Freedom Land" to his students. And working with many refugee children, he taught them to sing and play the traditional folk song, "500 Miles." Their SRO end of year performance brough tears and children who have fled war and persecution gave voice to their own life experiences through these age old words. "Lord I'm one, Lord I'm two, Lord I'm three, Lord I'm four, Lord I'm five hundred miles from my home and I can't go back home this-away. Not a shirt upon my back and not a penny to my name, and I can't go back home this away." Jody has also been working closely with GITC's special education team to unearth best practices, allowing ALL students to participate in and learn through music. This Sped Lab (as we affectionately call it) has not only benefitted students at Euclid but has also been a springboard for providing music inclusion training for special olympics leaders in Phoenix, AZ and for all who will be attending our Sped Adaptive Music Conference this July. He is joining our faculty on July 20th to help us train 60 educators to make music accessible for students with every kind of disability and challenge. We are blown away by his compassion, teaching skills and musical talent. You can learn more about Jody's own music here. https://www.jodymulgrew.com/
North Carolina
Jeremy Mathews, a gifted music teacher and longtime GITC faculty member could barely keep up with the demand for his GITC instruction and expertise in Brunswick County and New Hanover, NC. Undaunted, Jeremy worked with the Brunswick County VAPA department to structure full classes on alternating weeks so everyone could be served. Classes were truly bursting at the seems with teachers who wanted to integrate music into their classrooms. When we asked the teachers how we could make their experience better in the future, the overwhelming response was simply, "Give us more!" Their enthusiasm for the program is inspiring, and definitely caught the attention of those at the top. Thank you to our guitar and ukulele sponsors, Godin, Kala, Oriolo, Saga and Korg for helping make sure every teacher learned to play both instruments!
Connie Enis, Director of Fine Arts & Advanced Studies for Brunswick County Schools, had this to say about Mr. Mathews:
"It has been my pleasure to work with Jeremy Mathews with the three different classes we have scheduled in Brunswick County Schools here in NC. The teachers and other folks who have participated have thoroughly enjoyed their time in those classes. The learning that has occurred has encouraged them to use their newfound skills with songwriting and playing instruments like the ukulele and the guitar in their various classes. Many of those participants have reinforced the notion that professional development should be fun, creative, relevant, informative, and hands-on. GITC addresses all those descriptors. We are very fortunate to have had this musical exposure here. Many thanks go to you and all involved in this powerful grant endeavor to spread the love of music to so many who would not have otherwise had this opportunity."
Colorado
GITC is always looking for communities who value music and are facing tough economic challenges to help. This year we came across Pueblo, Colorado where the leaders in both music education and early childhood education responded to our outreach with a resounding, "Please bring it on!" GITC music education trainer Linda Emmerman from Longmont and classroom teacher trainer Joan Maute from Fort Collins teamed up to get teachers from both Pueblo city and county schools strumming and singing to teach through the power of song. We are excited to learn that their VAPA coordinator is looking at supplying her participating classrooms and schools with sets of student ukuleles so kids across the grades all over town will learn to play, sing and write songs for learning in the fall. Thanks to everyone who is helping!
Of course, Guitars in the Classroom doesn't stop making a difference when school's out. We keep right on training teachers all summer long! Your generous donations allow us to engage teachers in intensive trainings and workshops, building their capactiy to facilitate strumming, singing and songwriting for learning in 2018-2019. We have full summer intensives starting this week and right after that, our first ever free Sped Adaptive Music Conference which is already full, and then the annual 3 dayTeacher Retreat in the mountains of Julian, CA where teachers can recharge their energy and take giant steps forward musically speaking with round the clock classes, To learn more, please visit our new website and check out the blogs under News & Events.
Thank you very much for helping our charity make it possible for teachers and students to experience the joy and power of making and learning through music on a daily basis. Please mark your calendar and join us on July 18th for the Global Giving Bonus Day! Because we have a "superstar" rating, your donation will qualify for a generous 50% match between 9 a.m. and 11:59 pm EDT (or 6 a.m. and 8:59 pm PDT) while matching funds last. We hope you will want to make a great big difference through GITC in just 9 days!
With gratitude for your encouragement and support, let's keep growing together!
Jess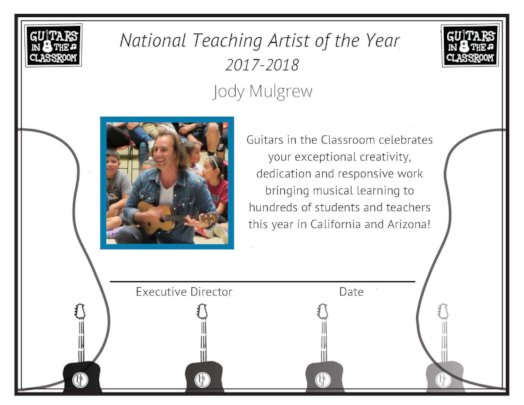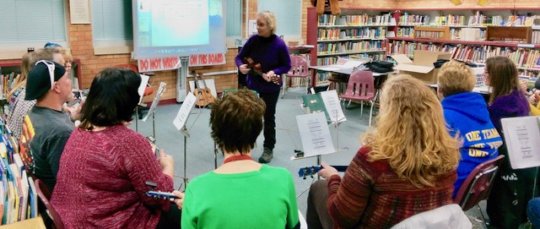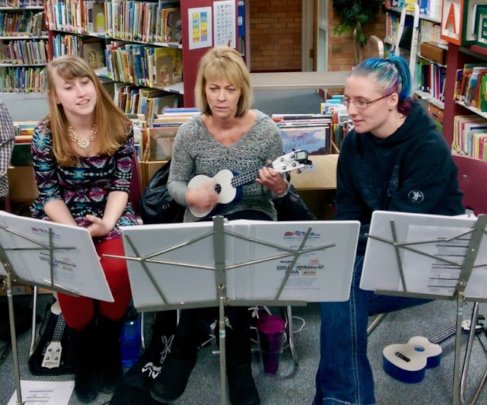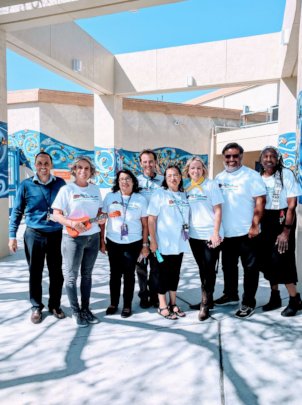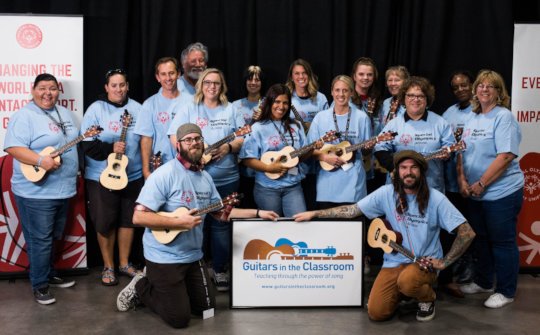 Links: