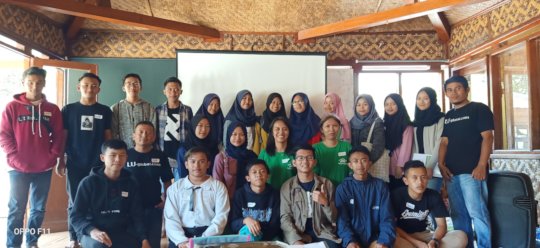 Not many people realize the importance of financial literacy. This condition applies not only for youths but also for adults. There are many cases related to financial schemes and crimes that happen almost every day. Therefore, knowing how to use and manage money is an essential skill to have since an early age. Improving the skill of financial literacy can prevent people from falling into financial traps. With the kind support from ONE Championship and LU-Global, YUM was able to run our first Financial Literacy Workshop for some of the youths attending the Vocational Training Centre (VTC). The aim of this workshop is to increase understanding of the basics of financial management and entrepreneurship for young people.
There were 21 participants in total that were enrolled in this workshop and most of them were already active as YUM's VTC students. The class was designed for them to be proactive. Each session consisted of personal reflection, writing, group discussions and presentations. At the end of the course, the participants worked on small exercises such as drafting a simple business plan. The students were very enthusiastic throughout all the sessions. In regards to the long-term impact, YUM hopes that the participants will be able to apply what they learned to help themselves, their family, and their surrounding environment.
YUM has been very fortunate to have immense support from generous individual donors as well as kind organizations. Considering the enthusiasm of the participants, YUM is very interested to see this kind of training continue in the future.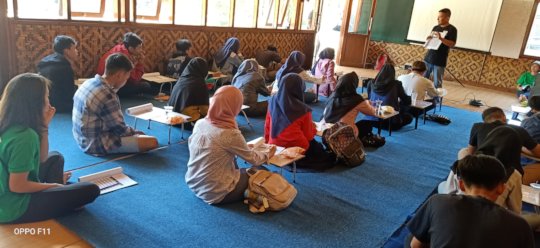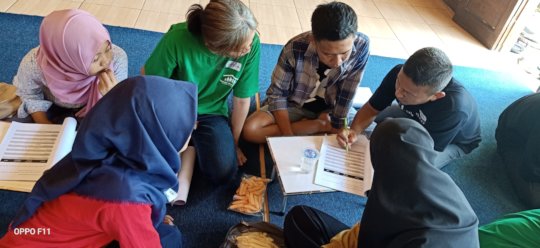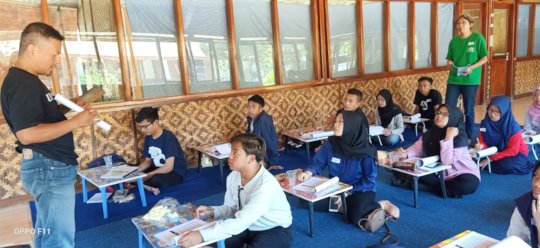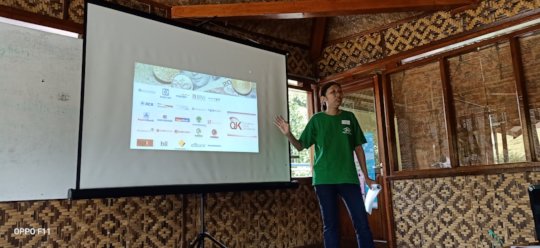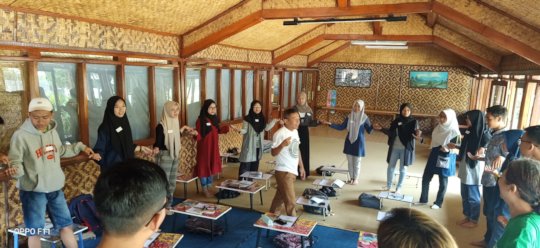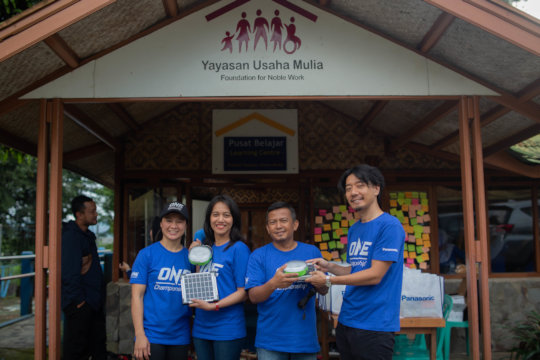 On certain occasions, YUM will partner with various organisations and companies to enhance the projects and increase the wellbeing of our beneficiaries.
On this particular occasion, YUM collaborated with ONE Championship (ONE) and Panasonic, distributing 100 solar lanterns to our beneficiaries in Cipanas, West Java. ONE is Asia's largest global sport media property while Panasonic is a large global Japanese corporation for the development of diverse electronics technologies. The aim of this project is to bring portable solar light to those who have limited access to electricity. For most families in this area, access to electricity is difficult and they cannot afford to buy or pay for more electricity. This situation has severely limited their activities, especially during night-time.
The opening event of this collaboration was held inside YUM's hall where 60 children came as the representatives of the beneficiaries. At this event, YUM's children had an opportunity to engage with ONE's athletes and the Panasonic team. One of ONE's athletes shared a story about her personal experience to provide inspiration and motivation for the children. There was also a small session of Martial Arts practice. Meanwhile, the Panasonic team shared about the use of solar lanterns and how to live a healthy life. All the children felt extremely excited throughout the entire afternoon. They enjoyed meeting new people and seemed to cherish those moments.
Thanks to these lanterns, the children can continue studying when it is already dark and will no longer need candles, flashlights or emergency lamps. In addition, the families will have more time to bond with each other and the adults can continue on with their tasks.
YUM is open to all kinds of collaboration with any organization that share the same mission and vision as us which is to improve the quality of life for the underprivileged in areas of education, health, and community development.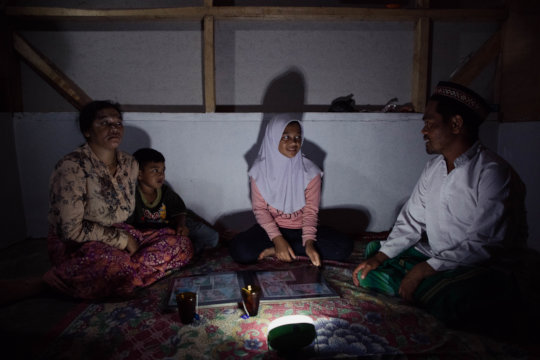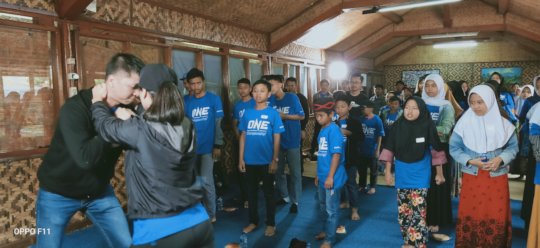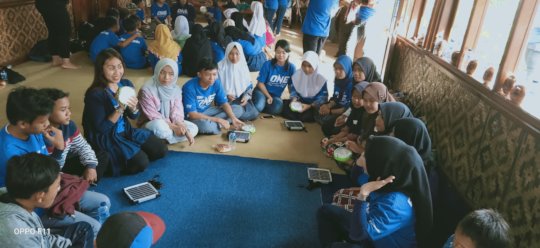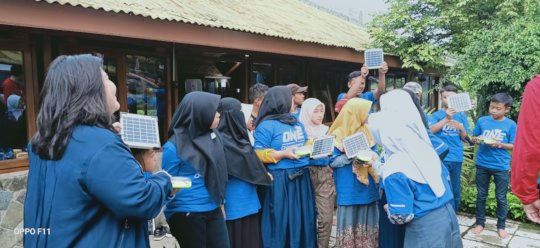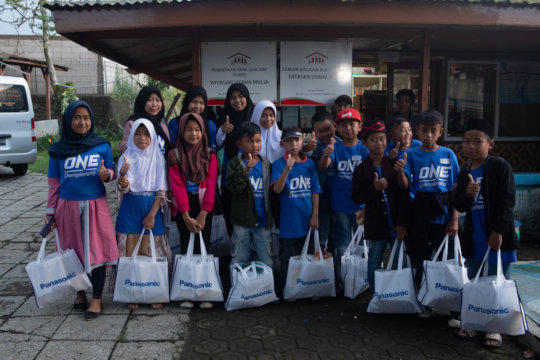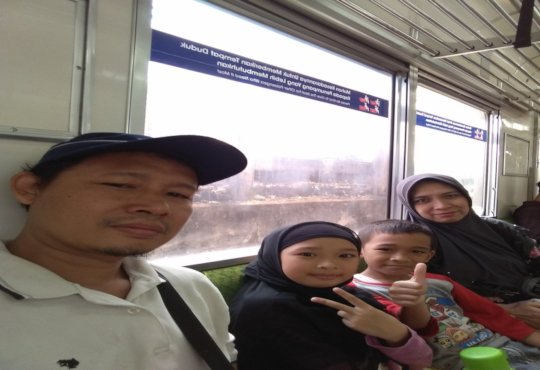 Dear GlobalGiving Donors,
Happy new year! I sincerely hope that each and every one of you will be happier and more prosperous this year.
Now let me tell you about a trip I had recently. Towards the end of last year, my family and I paid a visit to our relatives' house in Bekasi. It's located near Indonesia's capital city and it's where most people who commute to Jakarta live. We travelled there by train and my children were extremely excited. Unfortunately, disaster struck when the streets were suddenly flooded. The trip back home that we planned on the same day was cancelled as a result. Due to the circumstances, we were forced to stay at our relatives' house until we got evacuated the next day. The flood was so bad that the floodwater even reached our hips. Thankfully, after three days of staying at the evacuation center we were told that we could go back home. Although the situation was unpredicted, we all still had a good time.
After the holidays ended, it was time for the new semester in which I will be finishing my Tax Brevet A&B course. As I mentioned in my last report, this course is one of the requirements to graduate from my accounting major. It'll take place on Wednesday nights and Saturday mornings. I plan on spending most of my time in the library to finish off my final assignment. The final test will be conducted by the end of January and I need to study in advance as all the subjects I'm taking this semester will be tested in the same week.
That is all from me now. I would like to express my gratitude for your generous support in my studies. Best greetings to all of you and your family. Once again, may the new year bring endless joy and prosperity to you.
Warm regards,
Paridi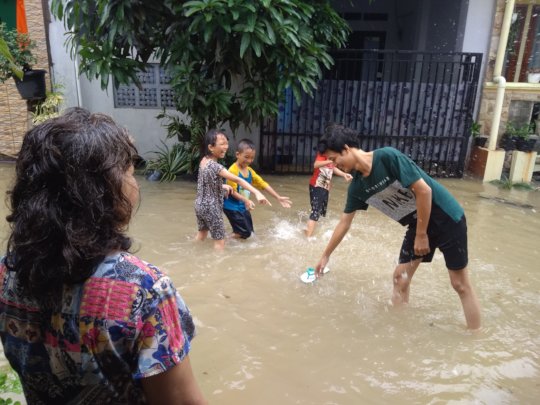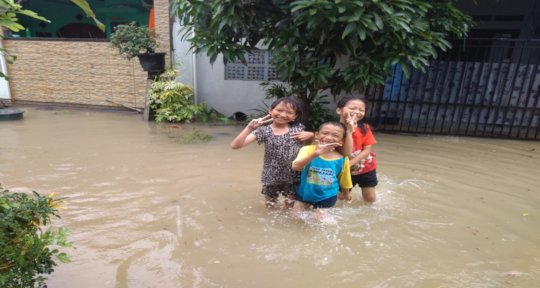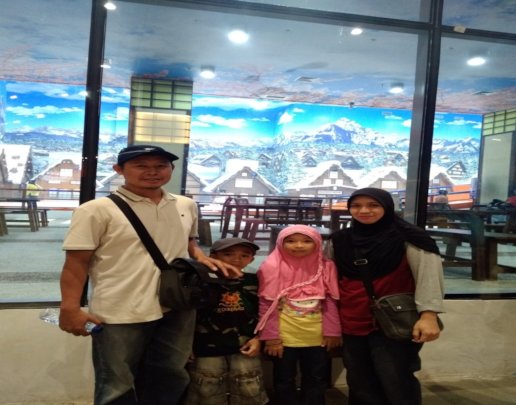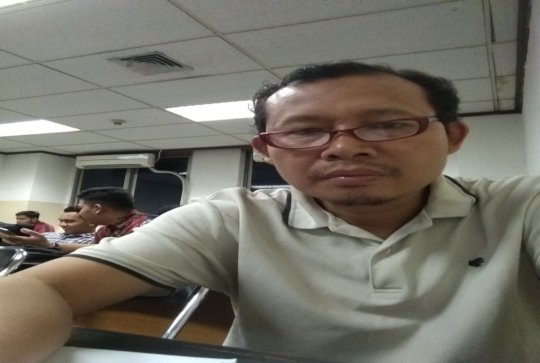 WARNING: Javascript is currently disabled or is not available in your browser. GlobalGiving makes extensive use of Javascript and will not function properly with Javascript disabled.
Please enable Javascript
and refresh this page.