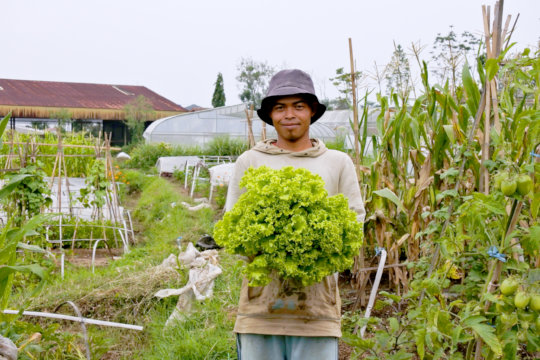 Dear friends of the farm,
First of all, a big heartfelt appreciation for your generosity!
In a matter of 2 months only, we have received 90 donations, and been supported by 2 fundraisers and 3 monthly donors! During the Little By Little campaign last month, this project ended up ranked #35 out of more than 5,000 projects! Our farmers are ecstatic with just how generous everyone has been.
And so the work begins...
Because we've raised more than $6,950, the first thing we have started to do is prepare for the organic certification that will enable us to offer our produce in more professional markets. We'll keep you posted on this journey; we are aiming to obtain this certification by the beginning of 2022.
The farm also badly needed better irrigation so that when the rainy season starts, the vegetable beds won't be flooded. That's another thing that your donation is helping with right now!
But better yet, your support is keeping us going so we can continue to provide fresh, organic, nutrition-filled vegetables for our elderly and pregnant mothers. Every week, vegetables are distributed to those most in need in the community.
However, we're not yet out of the woods - we still have another $29,000 to go in order to improve our production and operations so we can start seeing profits and long-term sustainability. If we can get there, it will be transformational for the farm!
This is where you come in...
Please keep us in mind when you are in conversation with your family and friends - every donation counts. We welcome all those who are willing to create a Fundraiser on our behalf - maybe you're thinking of running a marathon like one of our fundraisers (Go Lily)! or celebrating a birthday? :)
We'll keep updating you, but please feel free to send us a message if you want to know more about our farm! You can reach us by email (organicfarm@yumindonesia.org) or DM us on Instagram.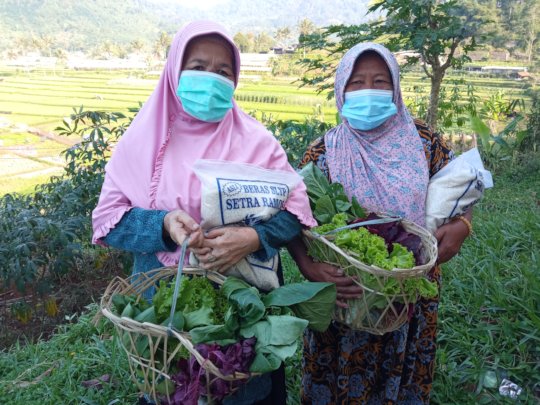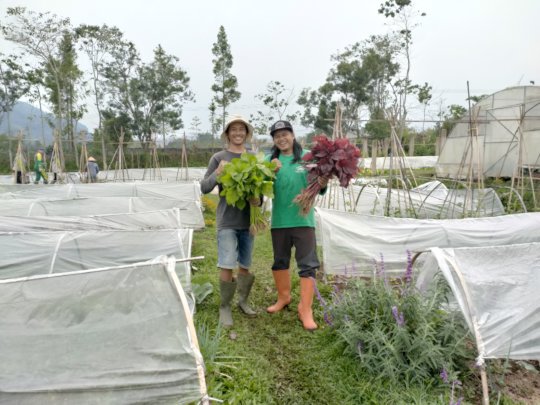 Links: