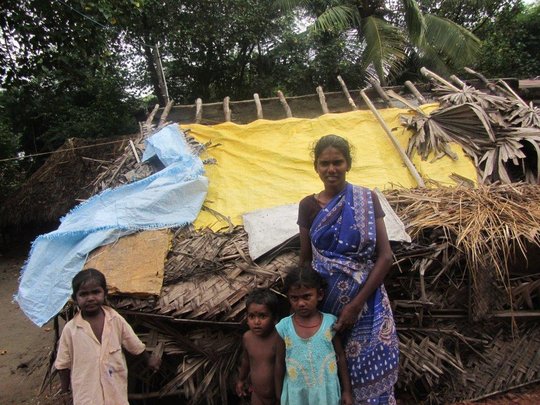 "You are the first people who have taught us anything in our lives" they said and they pleaded for more.
The Dalits are the "outcastes" of Hindu society. As a result, Dalits were commonly segregated, and banned from full participation in Hindu social life.
In October 2013 we evaluated the maternal health training programs for the Traditional Birth attendants and community awareness in Tamilnadu State of India.
Working with local NGO the Centre for Social Action, Women's Education and Development (SAWED) in Dingigul Districts of Tamilnadu state, India, we held 2 day midwifery training for 200 Traditional Birth Attendants (TBA), Tribal and Dalit women. Many women deliver at home with no assistance except for a previously untrained Traditional Birth Attendant.
SAWED gains trust in a new community by completing some kind of service project such as putting an electricity line to a small village. Winning trust in this way means the locals are more welcoming and accepting when training programmes are introduced.
The training programmes were well received in these communities. The older women, who are the Traditional Birth Attendants, have never received any form of education in their lives. "You are the first people who have taught us anything in our lives," they said and they pleaded for more.
The evaluators' commented that the local community are hungry and desperate to rise from the depressed and disadvantaged position they are in and for these people the SAWED organisation are the only people hearing them.
For another NGO Society for Women's Education Awareness Development (SWEAD) in a different area of Tamilnadu state, India, they ran 25 Awareness raising meetings to benefit the community as well as the midwifery training programs.
The awareness raising meetings dramatically touched the men. At a meeting with our evaluators, two men stood up to share their experiences. Once understanding more deeply their issues one had stopped drinking and smoking and another had stopped violence towards his wife.
SWEAD said they also wanted to run training in 'adolescent management' and training for girls in reproductive health and preparation for motherhood.
Our evaluators said this was one of the most successful programs they had observed recently with a very strong impact for the whole community.
We have received a new proposal from SAWED to continue our work here and would be very grateful of your support to fund this great work. For more information about Birthing Kit Foundation go to www.bkfa.org.au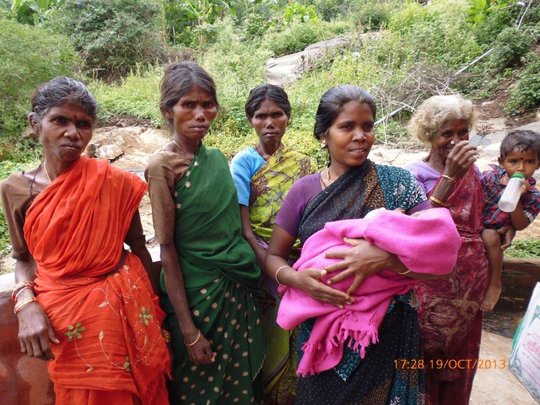 Links: