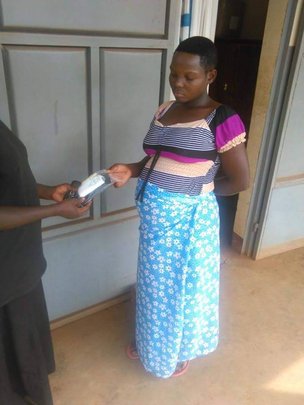 60 million women give birth each year with the assistance of a Traditional Birth Attendant or with no assistance at all.
The United Nations (W.H.O.) estimates that 385,000 women die annually in childbirth. Developing countries account for 99% of these deaths. For every woman who dies in childbirth, another 30 women incur injuries and infections – many of which are often painful, disabling, embarrassing and lifelong.
BKFA works with many grass-root organisations in remote locations to help ensure that more women can access a cleaner and safer birth environment.
One such partner is Think Humanity in Uganda.
"In 2009 while giving out mosquito nets in a very remote village in a refugee camp, a pregnant Congolese woman came up to Beth from Think Humanity. She did not speak English and she asked for a translator.
Tearfully she began to tell the story. Just that week her pregnant friend, Esther had gone to the camp clinic to deliver her first child. She was turned away because she did not have a plastic sheet or a "mama kit."
Later they found her dead in the bush with her deceased baby lying alongside her.
Beth heard that these stories were all too common in refugee camps in Uganda.
When she returned to the USA, she searched online for birthing kits and e-mailed two organizations.
Being exhausted from traveling for two days, she went to bed. That next morning Beth woke to a positive response from Birthing Kit Foundation Australia."
This partnership has given hope to refugee women. Women like Esther no longer will be turned away to die, scared and alone in the bush.
The partnership between Think Humanity and BKFA is only possible due to generous donations from the public. In order to continue the creation and distribution of birthing kits, BKFA needs big-hearted supporters. For every $3 you donate, one more birthing kit can be distributed to women in need and the loss of women like Esther can help to be prevented.
Links: