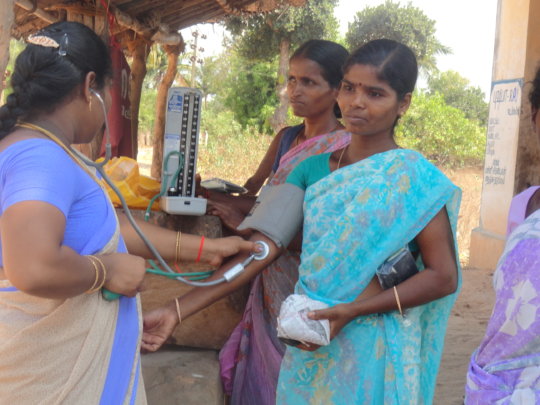 Managed by the Society for Women's Education and Awareness Development (SWEAD), India, a significant training program funded by BKFA was recently completed.
The overall goal of the training was to help reduce the number of child and maternal deaths through improved delivery and child care practices. This was addressed by improving the skills of Traditional Birth Attendants (TBAs), teaching TBAs to perform deliveries more safely with the use of the Birthing Kit, discouraging harmful practices, recognising danger signs and referring women with complications to facilities where essential obstetric care is available. Equipping TBAs with the skills required to assist women with complications during childbirth can go a long way in ensuring the survival of the mother and newborn.
For the low-caste and very poor women of the community, health services are unaffordable, or simply not available. SWEAD has been working with BKFA for the past 5 years to improve the conditions for birthing mothers, to educate birth attendants and to raise awareness of birthing issues in the wider community. This particular program, which took place in 2015 and 2016 sought to provide training to Traditional Birth Attendants (TBAs), volunteers, husbands, caretakers and adolescent girls in over 100 villages of the Cuddalore district of Tamilnadu State in India.
It's not always easy. Many parents and community leaders think that training for young girls is sex education and will encourage promiscuous and irresponsible behaviour. In truth, adolescent girls must have proper knowledge of adolescent health in order to allow them to become healthy, productive and responsible adults.
SWEAD report that despite some of the barriers, the training program was successfully completed, reaching hundreds. Around 250 TBAs completed the training with collective feedback demonstrating how invaluable they feel to the remote rural societies in which they live and work – filling a critical gap and helping to save lives.
Without funding, essential and life changing work like this simply can't be completed. Your donation to BKFA helps to buy Birthing Kits and fund important training programs like this.
Thank you for your support.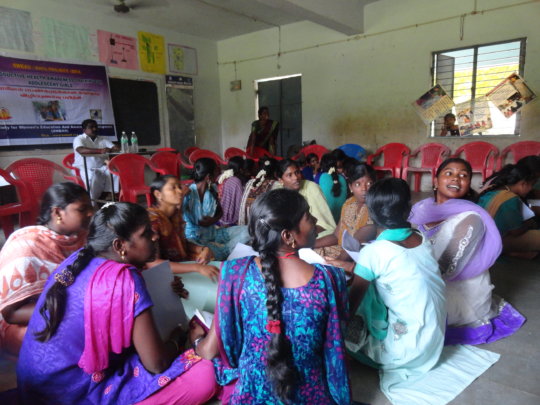 Links: