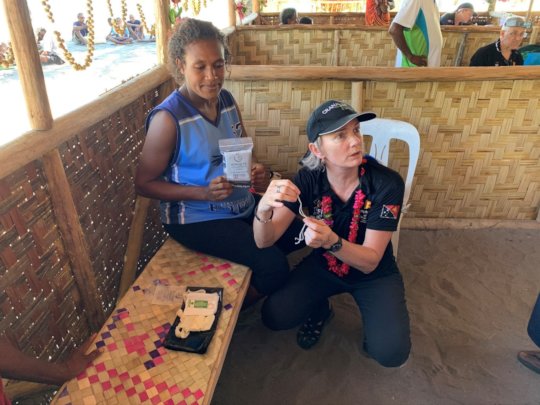 In January 2020 a small team consisting of a GP, a Midwife / Registered Nurse, and a logistics person, conducted health clinics and mentoring of health care workers and volunteers in four villages of Oro Provence, Papua New Guinea.
Village Birth Assistants (VBA's) who had attended education sessions with the No Roads Health team the previous year, were encouraged to assist in the clinic which they willingly did.
Onsite education was conducted with the Community Health Workers (CHW's) and the VBA's to reinforce previous learnings and give them the opportunity for some one-on-one experience.
It also enabled the pregnant women attending the clinic to build rapport with the VBA's as well as the CHW's in their local community.
It was a fantastic experience for everyone involved and provided the opportunity to deliver better health outcomes for mothers and babies for the long-term.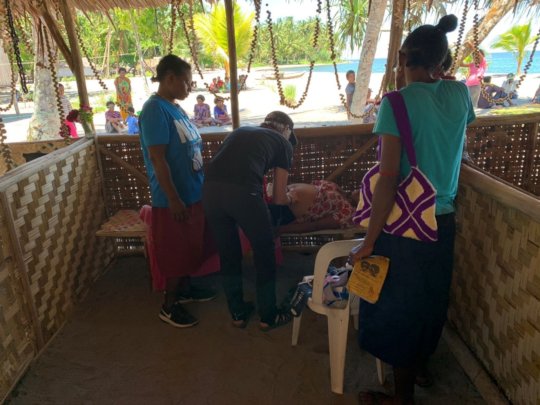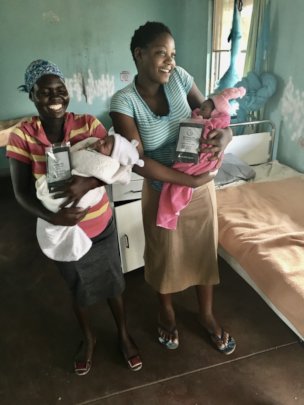 Our field partner, Aid for Africa Down Under (AFADU) are supporting women in Zimbabwe.
They provided us with this testimonial about the importance of birthing kits to ensure a healthy birth and reduce a pregnant mothers' financial burden.


"Living and working in this community as a local health care worker, I experience every day what it means to the local population to be assisted in this small but very important way. We are at a point where as a hospital we either don't have the funds or can't receive the basic medicines like Paracetamol through lack of stock in the national pharmacy.

We sometimes run out of gloves or disinfection and are trying our best to treat the patients as best a we can. Pregnant women have to travel to the next town, 3 hrs on a very bad dirt road by car, and have to get their own supplies and bring it to the hospital for the delivery.
Costs are enormous. To give you and idea: a teacher or /nurse earns about 300 bond dollar per month, whereas the transport itself with the bus currently costs about 80 Bond dollars to get to town and back, not taking into account the cost for material, medicines and food.

Now seeing that 95% of the population in this area are working as self-sustainable farmers, that are suffering due to a bad drought, people are not able to cover these costs.

When AFADU can provide women with the important materials for delivery (birthing kits) and distribute them free of charge is a blessing for each and every pregnant women and we are very grateful for that."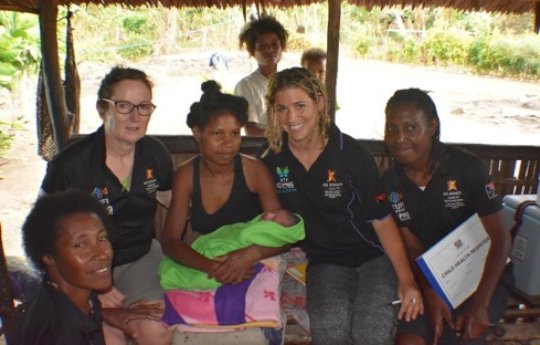 Over the past year, Birthing Kit Foundation Australia (BKFA) has been working in partnership with No Roads Health to distribute Birthing Kits throughout villages on the north-east coast of Papua New Guinea. The No Roads clinical health teams make trips throughout the country to run education sessions and distribute basic medical supplies to village birthing attendants and pregnant women who do not have access to health care centres.
One evening, whilst celebrating a successful trip in the Oro Province, a No Roads health team were approached by a villager who informed them that a young woman was in labour close by. The team, which included an obstetrician and a midwife, rushed off to the expectant mother, 23-year-old Alice, to assist with the birth. Equipped with a BKFA Birthing Kit, the obstetrician whipped on a pair of gloves and worked alongside her team, two local birthing attendants and the woman's family to help her during labour and birth. Just before midnight, Alice gave birth to a healthy baby girl who she named after the No Roads obstetrician.
"Thank you to BKFA for enabling us provide a safe and clean environment to allow this baby namesake to be born," (Alice, new mum)
Pictured in this update is the newborn baby and her mother, Alice, enjoying some skin-to-skin time post-birth, and the new family with the No Roads Health team the next day.
We would like to take this opportunity to thank our generous donors for their ongoing support in ensuring that mothers like Alice living in remote communities can experience a safe and clean birth.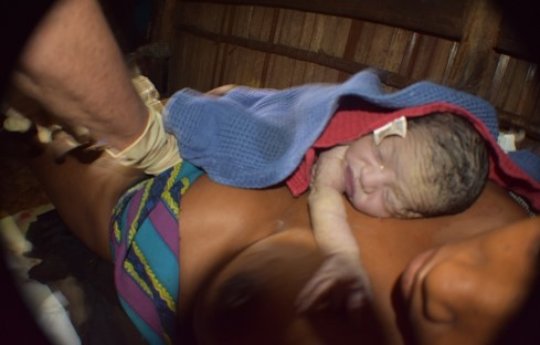 Links:
WARNING: Javascript is currently disabled or is not available in your browser. GlobalGiving makes extensive use of Javascript and will not function properly with Javascript disabled.
Please enable Javascript
and refresh this page.