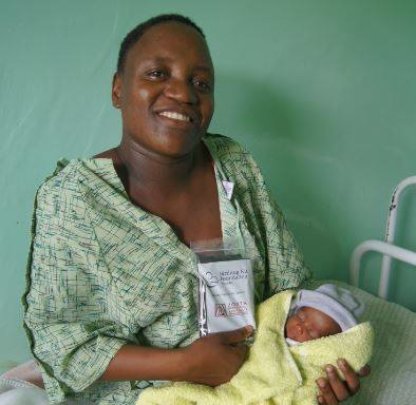 We are so happy to share this positive report and beautiful photo from our work with our field partner AFADU (Aid for Africa Down Under):
"A lady that had delivered a healthy premature baby girl at Chikombedzi Mission Hospital ran after me when I was about to leave. She was lying in a separate kangaroo room which is specially for our PREM babies. I didn't understand her at first because she was speaking in Shangan and pointing at my camera. The midwife nearby said she wanted me to come and take also a photo of her to say thank you for the support she has been given.
She mentioned that in other hospitals she had to pay for everything for her previous deliveries, which should be for free for maternity cases in Zimbabwe, and she was so happy and thankful to get free treatment and supplies and hopes that all women will get the same treatment".
Links: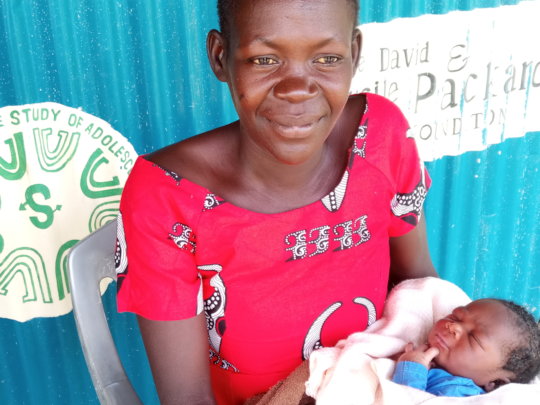 This is a photo of a happy mum Jenipher and her newly born baby boy John. She shares her experience of childbirth in her own words. BKFA Field Partner World Youth International (WYI) Kenya provided this story.
" My name is Jenipher, the wife of Julius, I am 29 years old and my baby John is my sixth child. Just like any other expectant mother in Kenya, one of my greatest concerns as my days were drawing nearer was will my delivery be safe from infection arising from use of contaminated equipment or items?
The issues of safety during delivery was addressed by birth kits that were given to me when I visited the hospital for my first prenatal clinic. After an elaborate training on how to use the kit appropriately should labour onset and we have to deliver before reaching the hospital, we were all given a kit to take home for safe keeping. I was instructed to carry it to the hospital on the day. During my child birth process, the medics used had clean gloves, surgical blade, a string while I was lying clean polythene sheet. I am grateful that birthing kit foundation gave kits to Odedeh Health Centre.
I feel very lucky and happy today with my child on my lap".
This amazing story from our partner RFPD Nigeria demonstrates how BKFA birthing kits help to support an exisiting maternal health system. RFPD NIgeria works with local Rotary to promote and implement health initiatives.
Maryam lives with her husband in Kano. At 22 years old she discovered during a health checkup at her local primary health center that she was pregnant with her second child. She expresses great gratitude the work Rotary has done and explains "I prayed to God when I first got pregnant at the age of 17. My husband and his family were all very happy, but I felt alone. My mother in law advised me to contact a local traditional birth attendant, but from my friends I heard that deliveries can have difficulties and often lead to the mother's and baby's death. I was afraid that this happens to me.
When I heard that Rotary is inviting all pregnant women to a dialogue in the community, I had to go as well. At the dialogue Rotary explains why it is important to have a safe birth in a hospital, they also showed and demonstrated a small pack called a birthing kit. Inside the kit are gloves, plastic sheet, soap and a blade. After the dialogue I was happy to take a kit home and show it to my husband. When it was time to give birth, I took the kit with me to the hospital, gave it to the midwife and requested her to use it. My first-born son was born healthy on a Friday, which is why we gave him the name Danjuma. Although at first, I was afraid to give birth, the birthing kit provided me with all items needed to have a safe birth. Now with my second child I want to use the same kit and went to the community dialogue. After I told them, all my friends keep asking me for the kits."
Image is of Maryam and her friends at the Community Dialogue in Kano. Copyright RFPD Daniel Kempf-Seifried
WARNING: Javascript is currently disabled or is not available in your browser. GlobalGiving makes extensive use of Javascript and will not function properly with Javascript disabled.
Please enable Javascript
and refresh this page.