Happy 2020! I hope this finds everyone well.
I have attached our annual 2019 report for everyone to see what we've been up to since the last update and will also provide some more details in this email on the going-ons since then. Most of our activities for the necessities and gifting take place after the deadline of our last report (Dec7th) so we wrapped up our large scale year end necessities and food drive in December and January to ChingChuan and Taitung, with over $5000 USD / 100,000NT worth of quality plant-based resources for 20 families.
Due to the recent virus outbreak, with schools and gatherings delayed, we have been off to a slower start in terms of our usual workshops being pushed back a few weeks, but have been gathering momentum in our Brighter Futures Program. This Program includes plant-based meals in conjunction with providing our Bright Side Youth 16+ with life and work skills. Whereas previous workshops are dependent on volunteers, with this program as it targets a smaller number of youth, we have been heading to the Children's Home directly in small groups to aid them one on one. We were also able to squeeze in a woodcraft workshop at the beginning of January with our indigenous youth in Chingchuan and had an amazing plant basedmeal spread with Omnipork Bafang dumplings, fried rice, and fruitcake muffins.

No. of creative edu classes 2019: 29
No. of Plant-based Meals served to Youth and Community: 243
Big Friend Volunteers: 173
Amount of organic rice delivered in December 1146 lbs

We have our workshops through April lined up including an intensive Bright Side Projects training combined with Trauma Informed Education training, and look forward to providing you with more updates later on! If you are in town and want to join our workshops be sure to check our Facebook.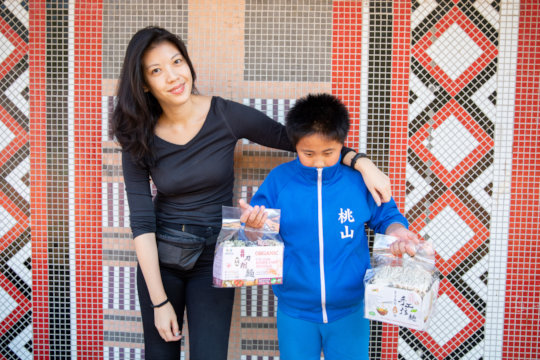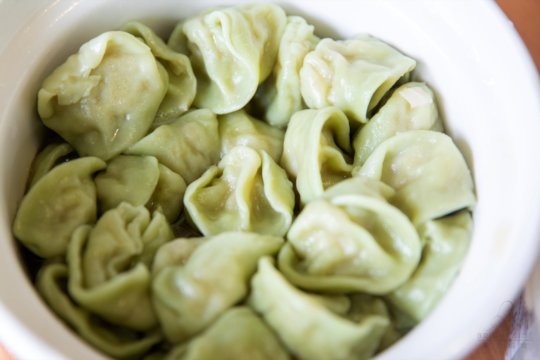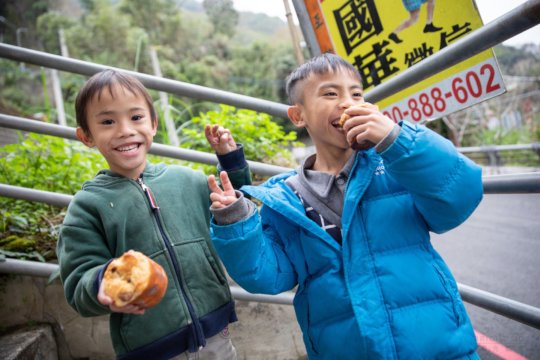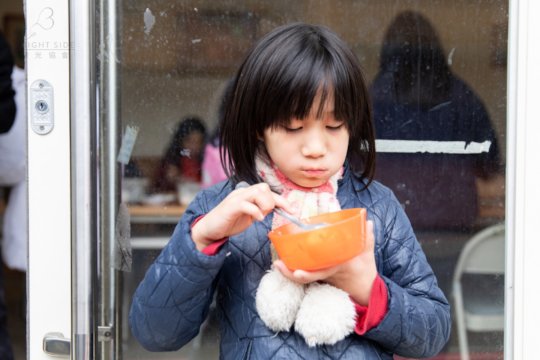 Links:
Attachments: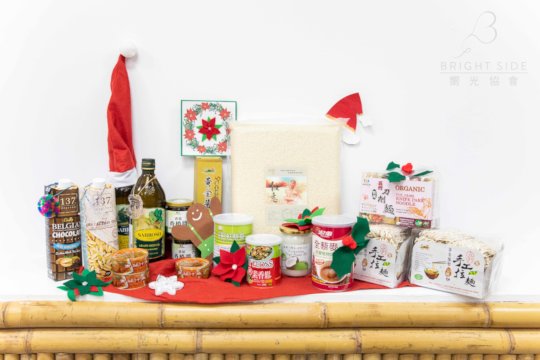 Thank you so much for your support!

2019 is the tail end of an amazing decade that has seen the rise of Bright Side Projects and our continued work in the community. We are building a comprehensive support system for our youth and young adults and this can only happen if everyone takes part. Our "Winter Necessities & Meals for Taiwanese Children" although we did fall short of our goal via GG, we were still able to impact youth and families on the ground with help of local Taiwanese donors and supporters and sponsors.
Each family may have 1-5 children / 3 of the families in Taitung were targeting senior citizens, some are in a vegetative state in which we provided diapers as requested). All items proved were plant-based; organic and supporting local farmers whenever possible, purchasing high quality items. We used no extra packaging or upcycled shipment paper with no-tape no-plastic zero waste for gifting when required.

* 12 families in ChingChuan (Indigenous Atayal)
* 8 families in Taitung (Indigenous Amis)
* Amount of organic rice delivered: 1146 lbs (approximately 175lbs per family)
* Value of plant-based food staples and necessities per family: approximately $265 USD

As this is a seasonal campaign targeting year end activities, it will currently come to a close until our Winter 2020 campaign, but there are ongoing programs that provide plant-based food staples and creative education to our kids all year round since we know that a long term investment is what is needed for the future.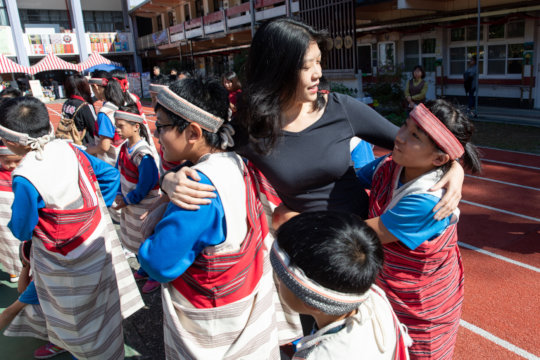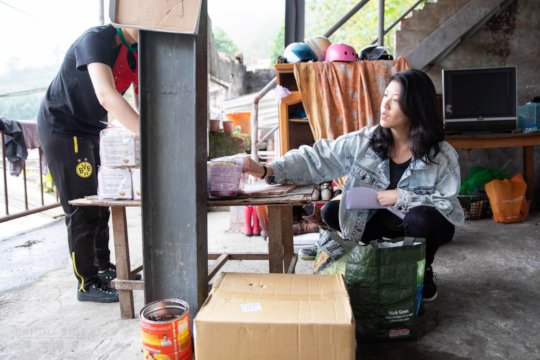 Links: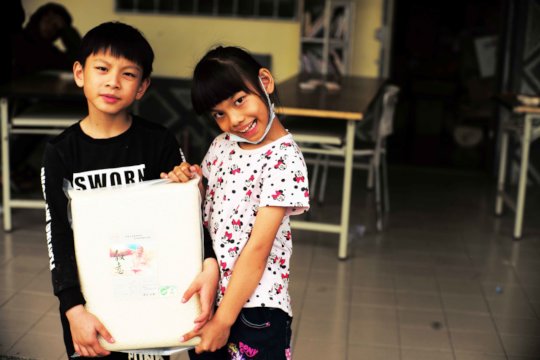 We are so excited to be able to officially join the GlobalGiving platform and provide our first update to our generous sponsors! Pleaser download our PDF for the newsletter and breakdown of some of our key events since December. Thanks to your support, since your donation we've hosted 13 creative education + plantbased meal workshops throughout all of Taiwan from Orchid Island with indigenous youth to a Miaoli Shelter providing resources to those with disabilities. We are now working with SUIIS platform, Taiwan's largest vegetarian online shopping platform, to provide food staples to families in need and more plant-based meals for our youth.
2019 FW Friendship Meter
While we may spend 60-95 hours for each workshop regardless if it's half day or full day and could easily execute a 300-500 person event during the same amount of planning, we limit each of our workshop attendance to approximately 15 members in the community and 15 Big Friends. This increases enhance the quality of interaction and depth of engagement, making everyone a memorable individual instead of simply a "volunteer."

No. of creative education workshops since September: 13
No. of Free Plant-based Meals served to Youth and Community: 100 (could be made for or made with communities)
Big Friend Volunteers: 54
Anticipated Families for plant-based staples to be provided for: 23
Anticipated amount of organic rice to deliver in December 1146 lbs

In each workshop Bright Side Projects cooked for or with the community plant-based meals, providing nutrition and a little bit of warmth through the cold winter months. The month of December still looms and much more work to be done. We look forward to providing you with more updates.
Thank you so much once again for your support!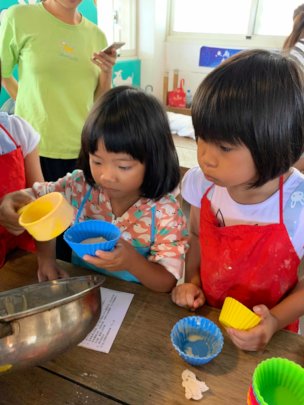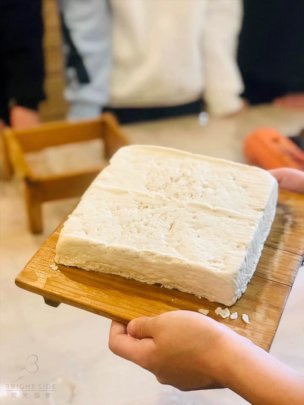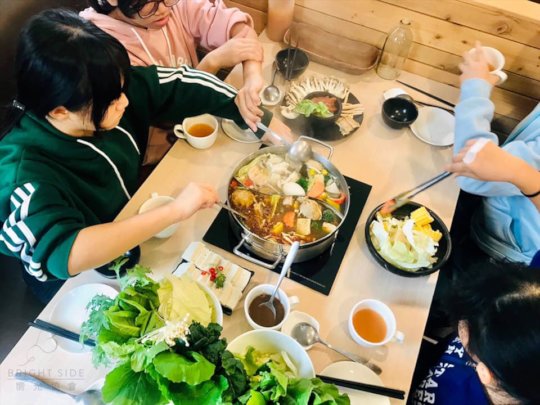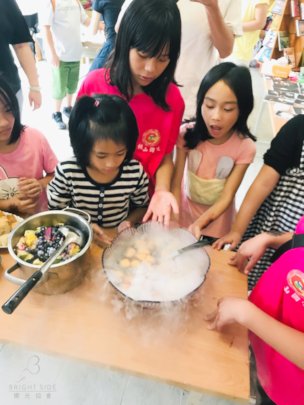 Links:
Attachments:
WARNING: Javascript is currently disabled or is not available in your browser. GlobalGiving makes extensive use of Javascript and will not function properly with Javascript disabled.
Please enable Javascript
and refresh this page.