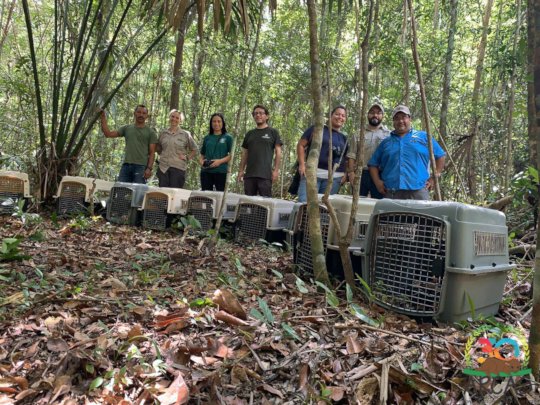 Greetings from Guatemala. I hope all is well for you in these crazy times. Like everyone else in the world, we are feeling the effects of the Corona virus pandemic. Guatemala has 6 confirmed cases and has closed its borders and is not allowing entry of airline passengers from China, Europe, Iran, the US and Canada, among others. It has also cancelled schools and Easter processions, and gatherings larger than 100 people.
ARCAS relies heavily on its paid volunteer and vet training courses to cover its day-to-day operating costs, and due to the outbreak and restrictions on international travel, these volunteers and students have cancelled for the upcoming months. We have entered crisis mode and have launched an emergency campaign on GlobalGiving to raise funds to help cover the costs of food and medicine for the animals we have in our care in Peten, Hawaii and at the San Lucas central office, as well as to support the salaries of our animal keepers. Link: http://goto.gg/45719 If you could share this link with friends, family and potential donors, we'd appreciate it. We now have 501(3)(C) status in the US, so let us know if you need a copy of our IRS letter for tax purposes. If they want to become monthly donors, they can use this account as the Corona account is just temporary. Like everyone else in the world, we are hoping that things blow over in the next few months, but we are in dire straits now trying to care for the 500+ animals we have under our care.
Although the Corona virus is creating economic havoc around the world, it might also help us in our fight against animal trafficking. A wildlife market in Wuhan, China has been identified as a source of the COVID 19 virus where the virus may have been hosted by pangolins, bats or snakes before jumping over to people. The Chinese government has imposed a ban on wildlife trade and consumption, though wildlife in medicine and research is still permitted. https://www.nytimes.com/2020/02/27/science/coronavirus-pangolin-wildlife-ban-china.html Hopefully this will convince people that owning and consuming wildlife is not only wrong, but bad for your health.
On a brighter note, on 19th of February, we released 15 spider monkeys (Ateles geoffoyi) in the northern section of the Yaxha Nakum Naranjo National Park in the Maya Biosphere Reserve.
These animals were rescued from illegal trafficking, rehabilitated under strict health and behavior protocols in our rescue center, and are now free to give life to the forest. They have been equipped with VHF collars to track them and assess their adaptation to the environment. Our monitoring team is in the forest observing and learning from these animals in their new life in the wild.
Also, after five years of trying, we finally succeeded in reproducing a pair of yellow-naped amazons at the Hawaii Park! They are a species notoriously difficult to breed so we're really happy. We hope to use the offspring from this captive breeding program to replenish local populations of the yellow-naped parrot depleted from poaching. Because of their advanced ability to imitate the human voice and other sounds, these parrots are highly sought-after on the illegal pet trade, and according to estimates by the COLORES project, less than 500 of these parrots remain in the wild.
Thanks very much for your support for our wildlife conservation activities in Guatemala, especially in these times of crisis. Your donation helps us continue our efforts to save the wild ones of the earth. Please let me know if you have an questions, and please come and visit us (when this Corona business is over of course).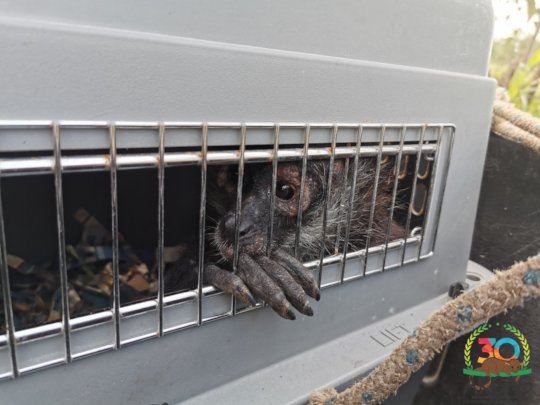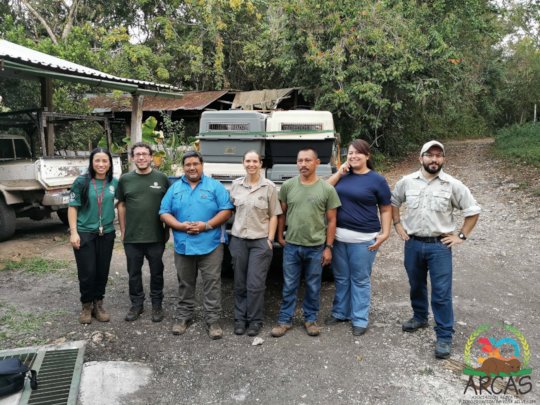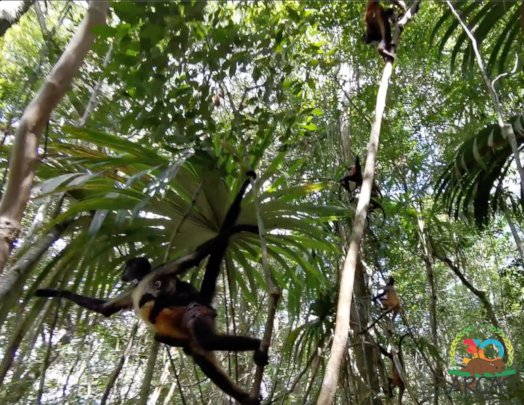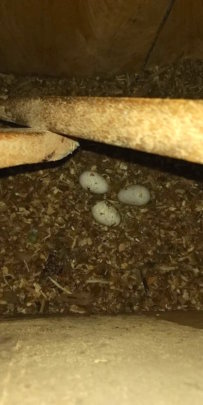 Links: