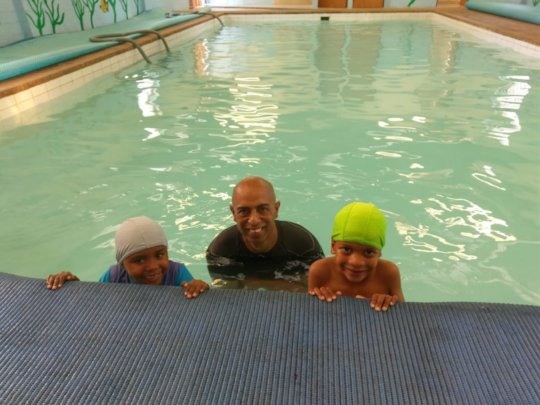 The Love to Langa Swimming Academy has been in operation since 2016.
As of today, Love to Langa is sponsoring the swimming lessons for 25 pupils at Philippi Children's Centre.
The pupils receive weekly lessons from Coach Craig who is a qualified Learn to Swim instructor. Many donors ask what the children are taught at the swim school.
Firstly, being water safe is crucial. The children are taught to jump in the deep side of the pool, turn and kick to the closest wall and then climb out. Children are taught to crawl the along the walls as a safety precaution.
Secondly, the different levels come into play:
Level 1
- blow bubbles
- face in the water
- monkey crawl
- jump in the pool
- starfish float on back
- starfish float on tummy
- pick up fish
- Level 2
- speedboats width of pool
- froggie arms width of pool
- dive with hands entering water first
- dolphin wiggle
- strokes
Level 3
- breathing technique for freestyle
- dolphin wiggle with arm/s
- backstroke dive
- treading water
- froggie kick and board
- speedboat lengths
Level 4
- swim a length of freestyle with a tumble turn
- swim a length of butterfly
- swim a length of backstroke
- swim a length of breaststroke
- competition dive
- sandshark swim
Thanks so much for making this essential life skill available to these amazing children. We appreciate your support!