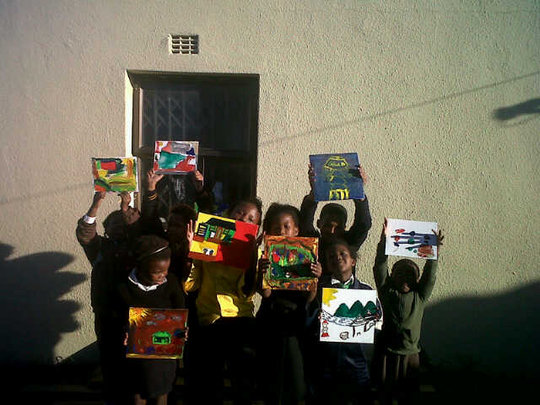 Some of the children at the orphanage were treated to a wonderful art workshop by our friends at Southern Africa Sustainable Development Initiative (SASDI) a few weeks ago. A wonderful time was had by all and the children were very proud of their artwork. We are hoping to do a larger program with them at the High School in Langa in the coming months.
We are grateful that Judy Mannix has come on board as an Advisor to Love to Langa! Judy is an international business consultant and policy development specialist who has tackled complex issues in economic growth, most recently, in Sub Saharan Africa. She has worked on issues related to the private and public sector, as well as in international and non-governmental organizations. She has helped to shape policy solutions and developed programs for topics such as agribusiness, food security and renewable energy. As a leader in creating awareness of agribusiness opportunities/projects in rural environments, she has worked closely with local, state and federal governments to support capacity building, advocating on behalf of the small/medium farmer.
Her experience includes a solid background in government, serving as a Chief of Staff and policy advisor for a Senator. In addition, she has over fifteen years of experience in marketing and market research working primarily with the United States Government, domestic and international chemical, biotech and pharmaceutical companies. She has assisted businesses in international relations affecting their global operations.
Recognized for her leadership abilities and commitment to public service, Judy was selected for The Anne B. Anstine Excellence in Public Service Series in Pennsylvania in 2009. Engaged in a yearlong program, she learned how to be a more effective leader in government, politics and her community. She is deeply committed to reducing poverty and hunger in Sub Saharan Africa and has worked for the United States Department of Health and Human Services in disaster and recovery efforts.
Judy is completing her master's degree in Public Administration at The University of Pennsylvania, The Fels Institute of Government. She is focused on international economic business development and governance. She holds a graduate certificate in Non Profit Administration from the University of Pennsylvania and an undergraduate degree in Communications from Villanova University. She lives in Philadelphia, PA and Washington, DC.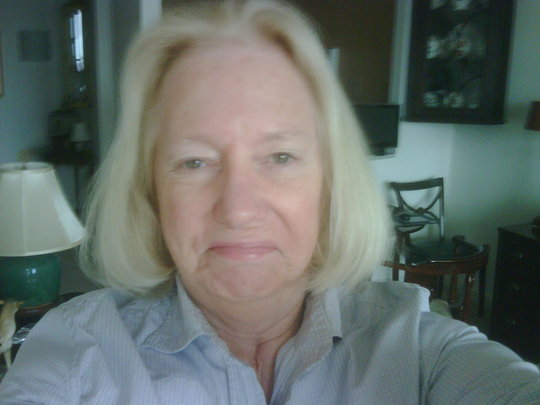 The last time we visited South Africa, we took "our" kids on a field trip to the Two Oceans Aquarium and out to lunch. It was a wonderful treat, especially since most of the kids had never eaten in a restaurant before. This time, we wanted to do something really special.
Robben Island is the historic prison off the coast of Cape Town where Nelson Mandela and other heroes of the anti-apartheid movement were held for many years. It is now a museum and World Heritage Site. On February 26, 2012, we took 39 AIDS orphans, vulnerable children, grannies and volunteers on a day trip to Robben Island. We were amazed that the grannies, including a woman in her 70s, had never had the opportunity to experience it, let alone the children.
The day was full of excitement, beginning with the thrilling 30-minute boat ride and ending with a joyful celebration back at the orphanage. Please take a look at this brief video, that we hope will give you a sense of the day.

Links: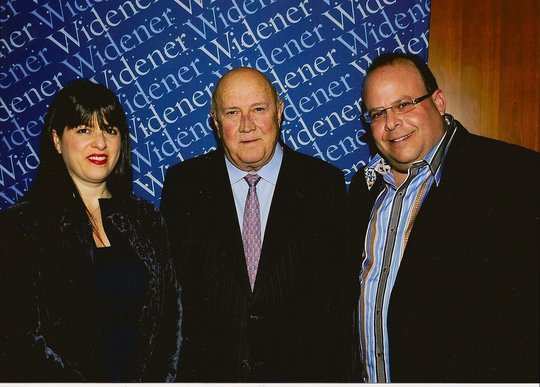 We are thrilled to tell you that we recently received an email from none other than former South African President F W de Klerk! We were honored to meet him when he was in Philadelphia last year and he gave us his card. We emailed him to say we are returning to South Africa at the end of February and to ask if he could connect us with any organizations that could help us with our mission. Here's his email:

Dear Ms Ostroff

Thank you for your email of 6 January. I've given the matter some thought and think that maybe there might be a better way than to work through XXX. I've written to a contact of mine with a request to make suggestions. As soon as I hear from him I will contact you again.

Unfortunately we will not be in South Africa at the time of your visit at the end of February and we will therefore not be able to have a meeting. Hopefully I will be able to furnish you with the name of an organisation on the ground with which you can work well before your arrival here.

I appreciate your commitment to the problem of AIDS orphans and will go out of my way to help you set something up.

May 2012 be a fulfilling and good year for you and yours.

Best wishes

F W de Klerk

We are looking forward to getting the ball rolling with our project to help AIDS orphans in Langa Township and know with President de Klerk behind us, we are on our way!

The highlight of our trip will be on Sunday, February 26, when we are taking 35 children and seven volunteers from the orphanage to Robben Island, the prison where President Nelson Mandela and other leaders of the anti-Apartheid movement were held for so many years. It is now a museum and World Heritage Site, where former political prisoners lead tours. It is an incredibly moving experience to visit, and we were saddened to hear that none of the children had ever been there. It will be extra special because most of our children come from the Xhosa tribe, the same as President Mandela.

Our dream is becoming a reality! Thanks so much for being a part of it.

Links:
WARNING: Javascript is currently disabled or is not available in your browser. GlobalGiving makes extensive use of Javascript and will not function properly with Javascript disabled.
Please enable Javascript
and refresh this page.