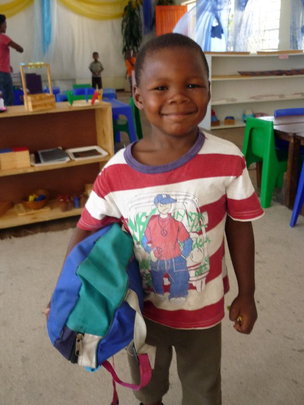 All of the children who attend the Philippi Children's Centre are from disadvantaged backgrounds, however some have circumstances that are more dire than others. Thanks to your donations, we are able to cover the tuition and transportation fees for several children who would otherwise not be able to to to school.
Please meet three of the children you are helping.
Ashley is three years old. He lives in an informal settlement named "Jim se bos" which does not have basic services such as water and electricity. His mother was out of work for a while and has just started working again at one of the farms nearby. There is no father in the picture and he has three other siblings, one of whom attends school.

Charylene turned two years old on January 31. Both of her parents are farm workers, however her mother was laid off last year, so only the father is currently working. She has one other sibling who is also enrolled at the Philippi Children's Centre. The parents were going to have to choose between food and school fees, so thankfully your support is enabling both of their children to stay in school.
Junicka was born on June 6, 2011. Her mother is a farm worker and is the only bread winner in the family. There is one child at the high school and two other children at the Philippi Children's Centre.
Minimum wage for farm workers in South Africa is about $250 USD a month, so it is understandable that even at the very modest fees charged by Philippi Children's Centre and other early childhood centres, making sure your children have the proper start in life can often be an impossible dream. We are so grateful to our donors for helping us to make this dream a reality.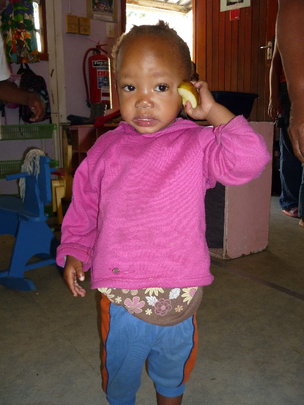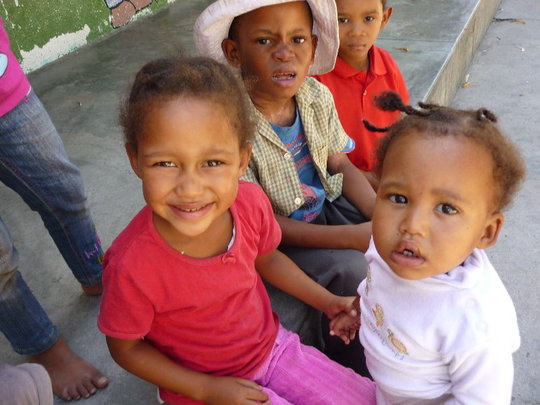 Dear Donors,

Love to Langa remains committed to making a difference in the lives of as many vulnerable children in South Africa as possible. Our original intention was to build an orphanage, however the local government is shifting away from the building of orphanages in the townships surrounding Cape Town. Therefore, we focused on finding the optimal way to form a local bond and to take advantage of programs in which the local government will participate and support our efforts. While this created challenges with expanding the Siyaphambili Orphan Village, it led us to Southern Africa Sustainable Development Initiative (SASDI) which was the "feet on the ground" we sought from the outset. SASDI has the connections and know-how to successfully implement building projects in the Townships.

Love to Langa is now directing funds to the building and renovation of the Philippi Children's Centre. We are excited that we will now be able to impact a greater number of needy children in Cape Town.
The Philippi Children's Centre serves disadvantaged children aged two months to six years. Teachers engage children in three languages, English, Afrikaans and Xhosa. The Centre provides transport and meals, and is taking great care to involve parents and the wider community in the running of the centre. The plan is to extend the buildings and to break down the old, dilapidated pre-fabricated part of the facility. We also are raising funds to provide scholarships to children who would not otherwise be able to afford to go to school.
We didn't want to disappoint you, our valued donors, and working with SASDI guarantees that your funds will be maximized as much as possible.
More about SASDI
Southern Africa Sustainable Development Initiative is driven by motivated Southern Africans who are committed to developing the region in a transformational manner. SASDI works in partnership with local and international Corporates, NGOs, churches and other organizations to develop and implement high impact Social Investment Projects that deliver meaningful results to all stakeholders. SASDI focuses on fundraising, project management and leadership development as these are three crucial skills, often found lacking in the development sector. Their projects are usually construction-based and seek to either improve or expand the facilities of an organization/individual doing phenomenal work in the community. The goals for their projects are to work to alleviate poverty; develop the community and build leadership.
To learn more about SASDI and the work they do, please visit their website: http://www.sasdi.org.za/home

We are so thrilled about working with such a reputable NGO and know that there are big things ahead - we hope you share this excitement and feel that you are a part of something meaningful.

If you are dissatisfied with your donation to this project and would like to reallocate your donation to another GlobalGiving project, please contact Alexis Nadin at anadin@globalgiving.org by Friday, December 28.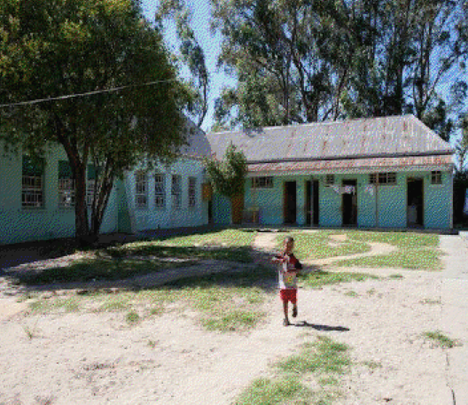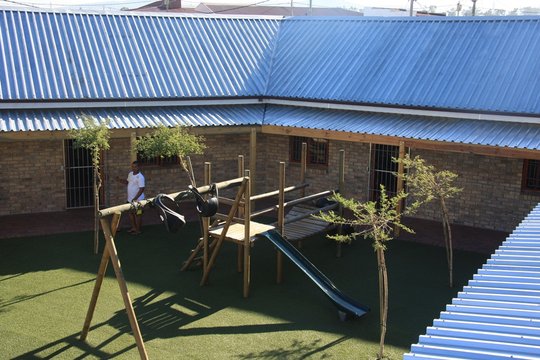 Links: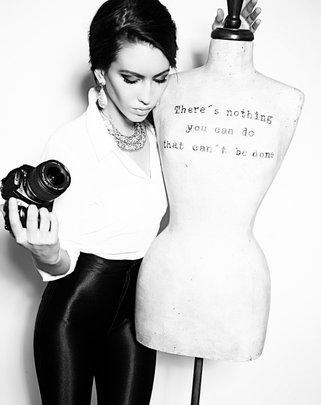 We are thrilled and honored that the talented photographer, Linnea Frank, has pledged to donate 10% of the profit from her work to Love to Langa!
Linnea accompanied us on our field trip to Robben Island earlier this year when she was visiting Cape Town. In her words,
"Why am I doing this?
After visiting South Africa, I learned an important lesson – There are things in life that you have to experience for yourself to really understand.
I met Amy, who is the president of Love to Langa in Capetown and went with them and 30 orphans on a day trip. I fell in love with the kids SO my thought: Why not help?
Everyone should see how other people in the world have it and also see what YOU have. This experience in Langa opened my eyes."
Thank you so much, Linnea, for this incredible support!
Links:
WARNING: Javascript is currently disabled or is not available in your browser. GlobalGiving makes extensive use of Javascript and will not function properly with Javascript disabled.
Please enable Javascript
and refresh this page.