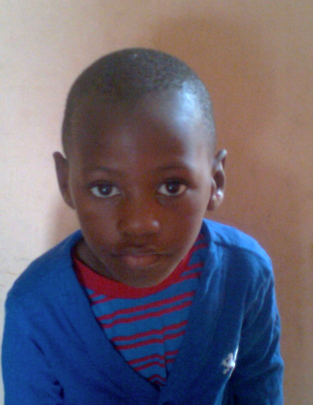 Dear Amazing Donors:
Thank you from the bottom of our hearts for helping to make a year of school possible for five deserving children who would not have had this opportunity! Your generosity is so appreciated and we want you to know the tremendous impact you are having.
We want to share some information about each of the five, but please know that this funding is only the beginning... there are many more children who need your help. Please keep us in mind for the future at our new project, with a goal of sending 25 more kids to school at:
https://www.globalgiving.org/projects/send-at-risk-children-to-school-in-south-africa/
1. Esona is a bright little girl with a happy disposition. She is caring in nature and loves working within a team. She has leadership qualities but can come across to her peers as being bossy. She socializes well with her peers but her favorite buddy is Anam. She copes well in class and is eager to answer questions and completes tasks on time. She is very involved in the class's sustainable vegetable garden and happily tends to her gardening duties daily.
Esona is the big sister in her family and lovingly cares for her baby sister. Her sister stays home with her mother daily which is a challenge as their mother is unable to then seek employment. The family lives in a makeshift shack in the backyard of a friend. There is no electricity and they live from hand to mouth.
2. Mila's attendance at school is excellent. He is a very shy boy who has difficulty forming friendships. He follows the morning ring with ease and completes all creative activities. He loves building blocks and will spend most of his free time constructing buildings. When he first joined Miss Virginia's class he would not follow the general rules but this has changed now due to his maturity and gradual trust he has formed with his teacher.
3. Lwandle is a creative little girl who loves class work. She is very emotional and often cries in class due to her mother not being with her currently. She is living with her grandmother and often comes to school tired.
4. Hloniphile is a sweet boy who does not complete any activities. He has a short concentration span and is only interested in play. He loves the jungle gym and moves like a monkey on it. He has difficulty following instructions and often picks fights with his peers. He enjoys alone time with building blocks. He is emotionally immature and he will need assistance with speech therapy. His teacher is unable to understand when he speaks.
5. Zizo is a happy little girl who is friendly with her peers. She is the teacher's helper in class. In class she will start singing and this is infectious to her peers who in turn join in. She completes all her class activities ahead of time as her goal is to get to the fantasy corner before anyone else. Zizo is fluent with Xhosa and English. Although Zizo does not live with her father, he often collects her from school to continue a parental relationship. Zizo's grandmother is her official guardian but gives her father access to her. Whereabouts of her mother is unknown.
As you can see, there are many challenges faced by these beautiful children, but with your help, their future will be brighter.
With gratitude from Love to Langa.