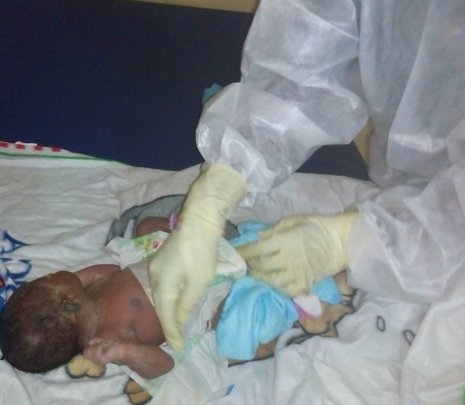 In West Africa, the Ebola outbreak has overwhelmed health systems and decimated the health care workforce. In Liberia alone, 8 percent of doctors, nurses, and midwives died from the disease by May 2015. In addition to fewer caregivers, the provision of maternal care declined as well, as some remaining professionals turned away pregnant woman at hospitals out of fear they would contract the disease from them. The amount of blood loss during childbirth increases the chances of disease transmission. "No healthcare worker wanted to touch a pregnant woman even with personal protective gear," said Dr. Wilhelmina Jallah, the Chief Executive Officer and Medical Director of Hope for Women International, a UNFPA partner. The rate of pregnant women in Liberia completing at least four prenatal visits during their pregnancies declined from a high of 65 percent in 2013 to only 40 percent by August2014.
The impact of the Ebola crisis and its impact on maternal health care will be felt throughout the region for years to come. According to a recent World Bank report, the loss of health workers in Guinea, Liberia and Sierra Leone may result in an additional 4,022 deaths of women each year from complications of pregnancy and childbirth. Maternal mortality could increase by 38 percent in Guinea, 74 percent in Sierra Leone, and 111 percent in Liberia.
To truly recover from the outbreak, pregnant women must now be convinced to return to facility-based and professional health care. UNFPA, the United Nations Population Fund, is working with national and community partners to do this.
In one of the hardest hit areas – Bomi County, Liberia – UNFPA has increased the number of women receiving prenatal care, the number of facility-based deliveries, and the number of women referred or accompanied by traditional birth attendants to health facilities. By working with traditional caregivers, UNFPA has reached within communities to inform women of the importance of receiving professional care throughout their pregnancies and for their childbirths.
Within a seven month time frame, from December 2014 to June 2015, facility-based deliveries increased in Bomi County to an average of 74 from a baseline of 35 per month. Over the same period of time, 3,303 pregnant women attended prenatal care visits, an increase of 472 women per month on average.
Throughout the country, UNFPA is encouraging retired midwives to return to the workforce. "With this effort," said Woseh Gobeh, the national program officer for UNFPA, "health facility-based deliveries have increased from an average of from 6 to 10 monthly to between 30 and 40 monthly in only two months."
"I give credit to Liberia and the international community for winning against Ebola in a relatively short period of time," Gobeh continued. But, she added, now, "The most important responsibility and appeal to the government of Liberia, the donor community and all partners is that the need to rebuild the health care delivery system is now greater than ever."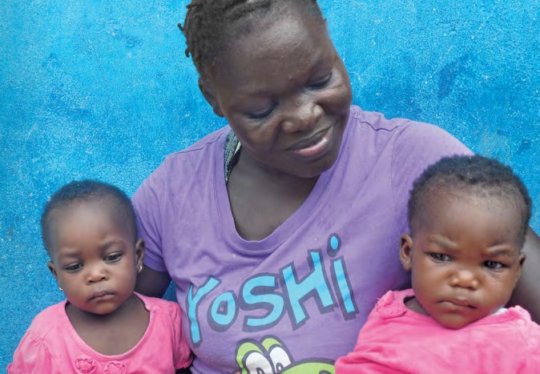 Links: