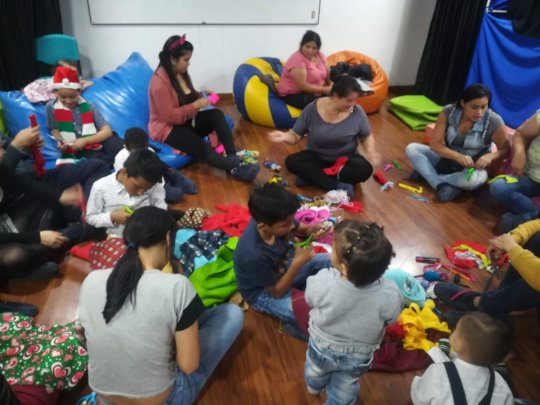 Dear friend:
First of all we want to thank you for deciding to make a contribution to our project. Your confidence encourages us to continue our work with much love, commitment and hope.
What does this brief report contain? This report shows the achievements in the emotional, nutritional and educational field with 100 children, thanks to your contribution over 3 months.
You will find figures, impacts and brief testimonies of people who have participated in the processes.
What have we done?
1. In affection Having a team of 5 people who are professionals in education and psychology we have selected the 18 most important cases of children who are going through special situations of violence and abandonment in their homes; Around 30 families have been visited, managing to accompany 11 of them in processes of forgiveness and reconciliation. There have been 2 workshops with parents of these children to strengthen ties of affection and help improve relationships at home. More than 80% of the adults who have participated express gratitude for the programs we offer to the children in the foundation. The methodological strategies used have been assertive listening, peer dialogue, playfulness, art, dance and theater.
In the first workshop, the families stated that the foundation is:
"A family that lives fraternity, happiness, union, companionship and peace. A family that manages learning; The foundation generates links that extend life expectancy and leads us to develop a teamwork between the PT Foundation and families for the development of children and adolescents. " (September workshop with moms, dads and families).
2. In the nutritional. Thanks to your contribution we have managed to feed 100 children with healthy snacks and lunches during the three months, having delivered a total of 2,160 snacks and 200 lunches. We also monitored the size and weight of these children, noting an improvement in at least 35% of the total children.
In the preparation of food, there were three students from the Cooking School, who design the menu, make purchases and prepare snacks and lunches. There was also the active participation of the children themselves in the production of juices or table service. This makes them develop the ability to appropriate their processes and live with greater affection and unity the moment of sharing the food.
3. In the educational. 100 boys and girls were linked to 6 initiatives that were guided by 5 professionals in children's pedagogy. During these 3 months, 96 meetings were held where various topics were discussed around school strengthening, knowledge of rights, caring for oneself, the other and the environment, training in values and the development of some manual techniques . The methodological tools used during the workshops were multiple, among others literature, art, paper filigree, urban agriculture, cineforos, exploration with chemical experiments, dance and theater were used.
These meetings allowed children to make good use of their free time, generate a permanent learning process and enhance their abilities and skills.
We share two testimonials from girls who participate in the programs you have supported:
"Returning to this place always fills me with joy. I hope this year to continue learning from my creative and human abilities from the filigree, also about my rights as a child and craftswoman "
Sara ( 12 years old)
Member of initiative: "Espiral de papel" (The Paper Spiral)
"I like being in the garden space, because of the relationships I knit with my other colleagues, because it connects me with nature, it makes me freer, it makes me feel at home and that makes me happy."
María José (9 years old)
Member of initiative "Huerta del Eden" (The Garden of Eden)
In the case of the cooking school, between June and December, 30 young people were studied, including 18 women who are heads of household or mothers of some children who are in the foundation. With your contribution we managed to buy supplies for practical classes, pay the fees of some teachers in specific classes such as table and bar and these young women will receive their certification in January 2020 improving their chances of finding better job opportunities in this trade.
Young people also thank with their own words:
"Studying cooking has been a dream come true. First because I like it and that makes me happy. But the most important thing: I will be able to look for a job with a fairer payment because I will have the certificate and this will allow me to give a better life to my children "
Astrid Elena (28 years old)
Cooking student at the PT Foundation.
Once again: sincere thanks for your contribution!!!
We will give continuity to these processes in which you have been a key protagonist.
We wish you much joy, peace and success in your projects in the new year 2020.
We will continue to share with you the progress and achievements of our programs that make girls, boys and young people happier in the south of Bogotá.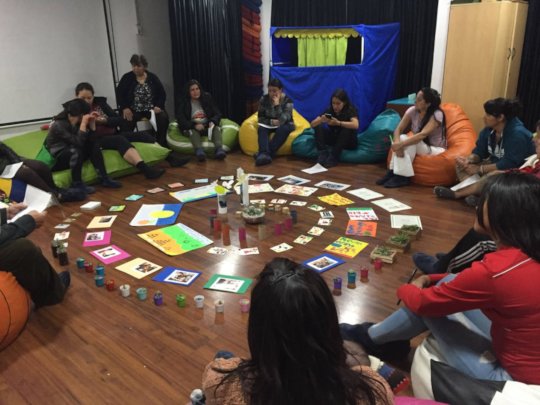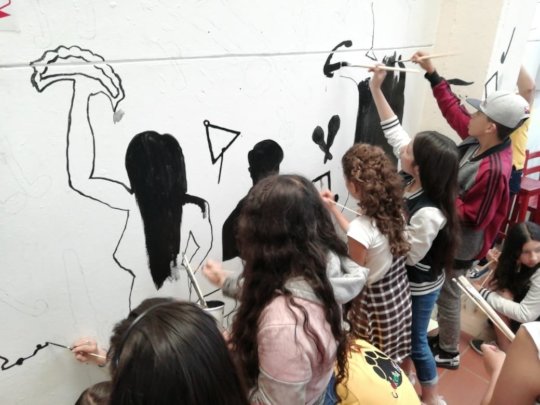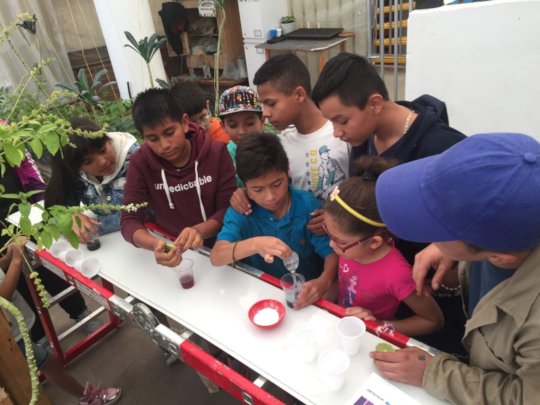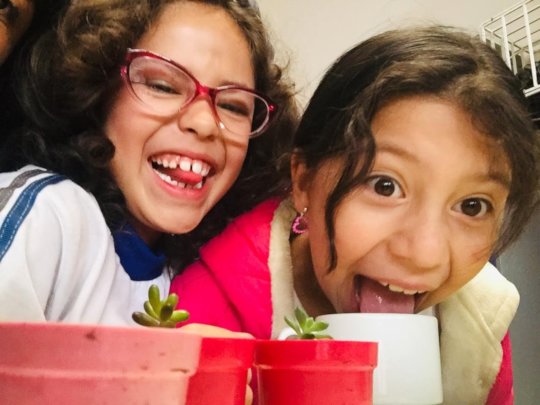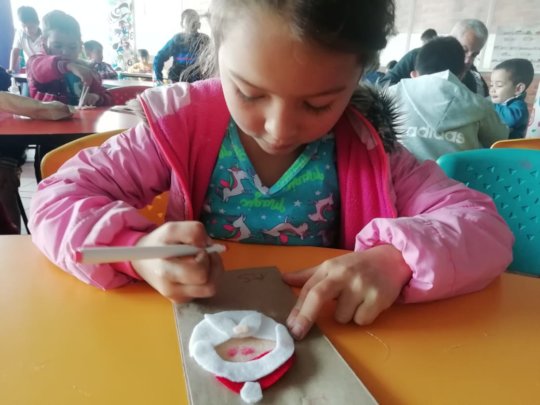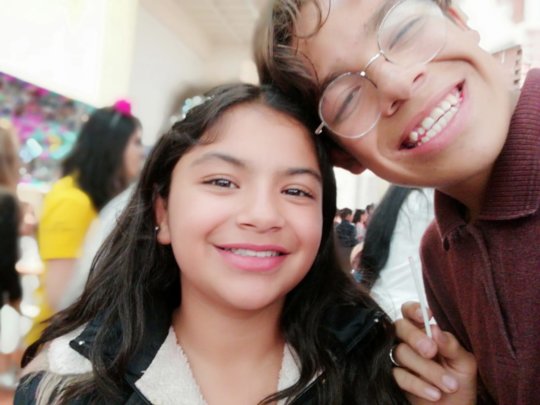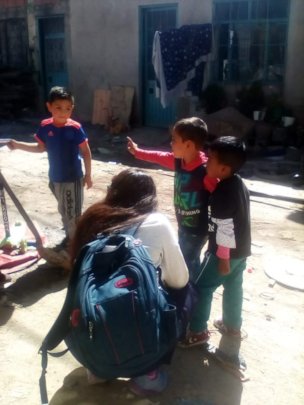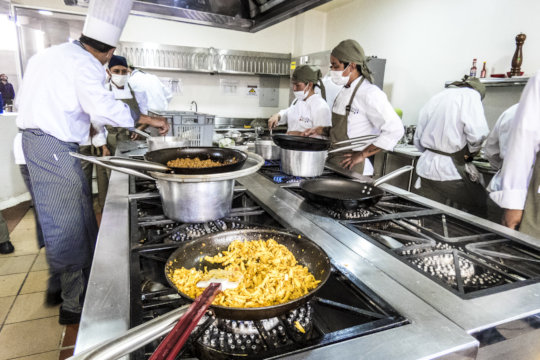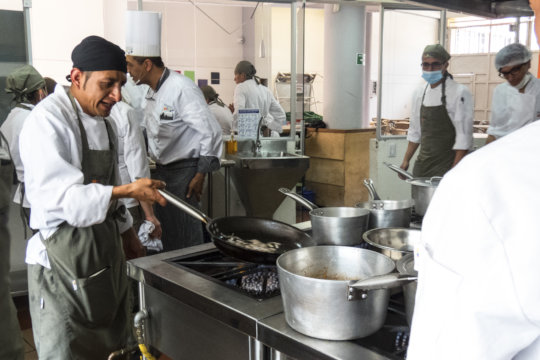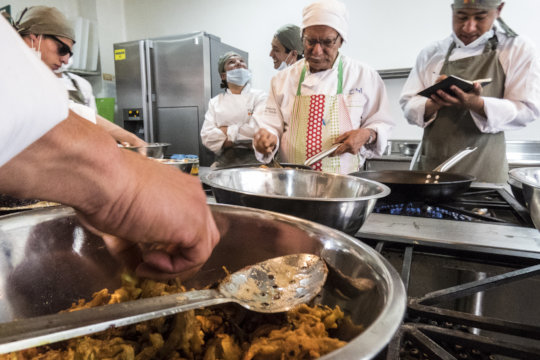 Links: