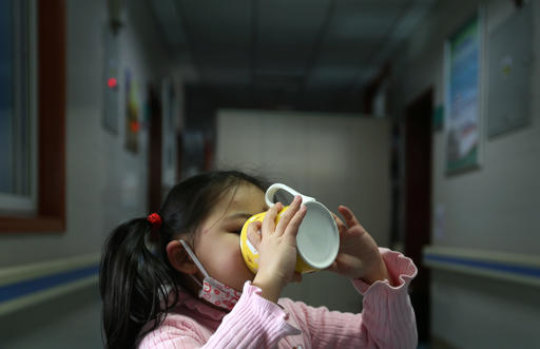 Dear Friend,
According to the World Health Organization (WHO), the Novel Coronavirus (COVID-19) is officially a public health emergency of international concern. The COVID-19 epidemic that originated in China has now spread to at least 28 countries and territories. Thanks to your support of UNICEF in emergencies, UNICEF is working with partners to help protect children and contribute to containing the virus.
The size and evolution of the outbreak and current knowledge on its ability to be transmitted through communities signals that the virus could still spread further within the region, despite the efforts by national authorities and the international community to contain it. While the virus has been spreading to other regions, the main burden remains in the East Asia and Pacific region. Urgent efforts are needed to contain the outbreak and to prepare health systems and communities to mitigate the impacts. The effect of a large-scale outbreak on children, especially poor and vulnerable children, can be immense— through disruption to education and health services, impacts on caregivers, and separation from family members.
Five-year-old Yuanyuan is from Wuhan in China, the epicenter of the outbreak of the coronavirus disease. Her parents and grandparents tested positive for COVID-19 and were admitted to a hospital. She was the only one in her family not infected with the virus and was left behind at home. Medical personnel in the hospital decided to look after the girl, and a volunteer helped keep her company. With tens of thousands of COVID-19 cases reported in Wuhan, the city has been under lockdown since 23 January as authorities work to contain the spread of the disease. Most of the city's hotels were shut down, so the hospital vacated a room for Yuanyuan and the volunteer to live in. The hospital staff provided regular meals and some of the medical personnel taught Yuanyuan how to protect herself from the virus. Yuanyuan has been separated from her family for days but keeps a positive attitude. She follows the advice of the medical personnel looking after her to eat healthily, rest well and go outside for some sun. And with the help of the volunteer, Yuanyuan telephones her mother and cheers her up.
Given the global nature of the outbreak, UNICEF is engaging in preparedness activities and contingency planning for COVID-19 across regions in an effort to keep children such as Yuanyuan safe. UNICEF has also provided critical supplies - protective suits, masks, goggles, gloves - to protect health workers and minimize amplification of infection through health care-associated transmission. Thanks, in part, to your continued support, the first UNICEF personal protective equipment supplies were unloaded upon arrival from Denmark at Pudong International Airport in Shanghai in China on January 29, 2020. The first supplies were delivered weighing nearly six tons and including 97,221 masks and 10,861 protective suits for health workers in Wuhan. To date, a total of 187,221 masks, 28,861 protective suits, 12,000 protective goggles, and 1.2 million disposable gloves were delivered for use by health facilities and other local government departments directly supporting them, and there are thousands more goggles, protective suits and surgical gowns and gloves in the pipeline.
In addition to the provision of needed supplies, UNICEF is focusing on limiting human-to-human transmission and mitigating the impact of the outbreak on the health system and affected communities. This efforts include response or preparedness activities in countries around the world that:
facilitate risk communication and community engagement activities, including through community-based communication, mass media and social media;
ensure that children and pregnant and lactating women who are impacted by the outbreak are supported with adequate health care;
assess and curtail the secondary effects of the outbreak, including by facilitating continued access to education where schools may be closed or quarantines imposed and address protection needs, including through the provision of psychosocial support to those directly or indirectly affected.
Thank you for your continued support. This rapid response would not have been possible without your commitment to UNICEF's work in emergencies and the wellbeing of children everywhere.
In Partnership,
Whitney
Links: