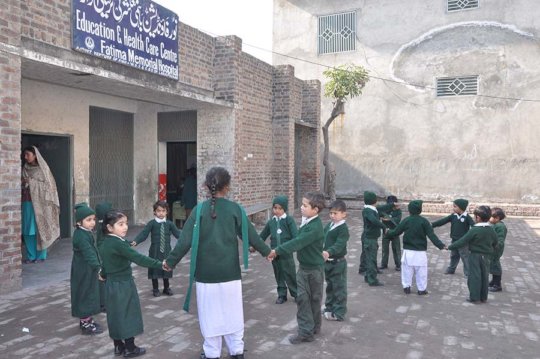 Pakistan's inflation rate has touched 14.56 percent in January 2020—highest rate in last more than ten years.
After outbreak of COVID-19, the federal government was in process of calculating the economic damages. It has not yet firmed up the estimates but an independent assessment by a former finance minister and former central bank governor has projected 4.6% to 9.5% fall in GDP growth rate in the fourth quarter (April-June) 2020.
Forecast also depicts a slowdown in inflation rate in less severe shock scenario but surge to over 16% in case the implications of the COVID-19 are severe.
The most incurable disease for Pakistan is inflation which is devouring the poor day by day. Our people live a very vulnerable life because of poverty. Nearly 39% of Pakistanis live under multidimensional poverty.
According to experts, our poverty is caused by inflation, unequal distribution of resources, lack of facilities, high unemployment rates, and growing population. Inflation has become an epidemic disease which gives birth to multiple issues.
NUR Foundation took an initiative in 1985 and started a program known as NUR Community Outreach Program (NCOP). The purpose was to serve the community in various sectors including, health, education and employment. Additionally, various programs under the aegis of NCOP are working to ameliorate poverty. One such program is NUR Sandooq which has its genesis in the year 2016. The idea behind it was to make storage facilities for donated clothing in all the elite areas of Lahore and to encourage people to donate apparel items for the underserved community. In execution of the plan, one dedicated room known as Sandooq is placed in Fatima Memorial Hospital, Shadman Lahore. The donors often come and drop off apparel items in the Sandooq and those items are then distributed among the underprivileged people living in the backward areas of Lahore including Malikpur, Nainsukh, Lakhodair and Gajjumata.
There are a total of around 1665 students currently enrolled at NUR Foundation schools and they all belong to impoverished backgrounds and are unable to afford two basic meals of the day let alone clothing items. Hence, we wish to increase our donor base in the future which would help us in meeting the clothing needs of the children at NUR schools.
The world is in a state of emergency as we fight against the COVID19 pandemic. The poor are struggling to make ends meet due to lockdown and economic downfall. We therefore, request and urge our donors to continue supporting the cause.
Thank you so much.