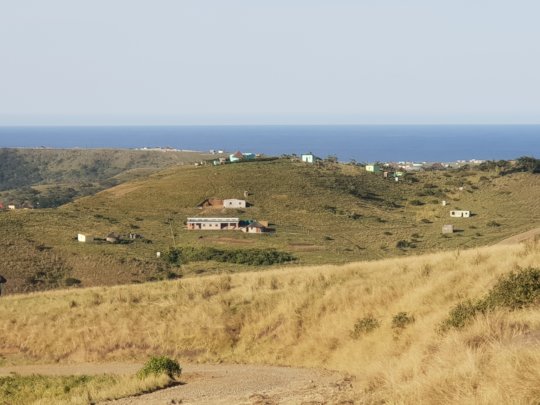 Introduction
Education forms an essential part of TransCape's vision, to provide a hub of information for the community to make healthy and informed choices, to better the future for all, in a justly managed environment.
We are very fortunate to have long term, committed partners like yourself, to make dreams come true. TransCape's new education center is located in the heart of the community. Since our move in September 2018, the children, teachers and managers are very happy at the new facility. The light, clean and friendly buildings are a pleasure to work in.
Four main projects are run at the center at the moment.
Pre-schools for Early Childhood Development (ECD)
After-School Enrichment Classes for Maths, English and Computer Skills
Running and Reading, Tshani junior Athletic Club
Scholarships
Pre-schools
Since we moved the education center into the new building we have 2 classrooms for the ECD program. Nokubonga is heading up the Grade 0, 4-5-year olds, with 32 children in her class, and Nolutho is teaching the Grade R's 5-6-year olds, with 24 children in the classroom. Our long-term volunteers from Germany, Julia and Tina, are helping the teachers in the day to day running of the lessons. The parents of the children contribute through taking turns in cooking lunch for the children and a small contribution of R160.00 per year. The government department of Social Development allocated an amount of R5 for 20 children per day to our preschool as well. This contributes to the sustainability of the program.
Our satellite ECD school, Nongkubela, which is 4 km inland admitted 34 children for 2019. Nongkubela has only one classroom with two teachers therefore the class is a mix of Grade 0s and Rs.
Term One started on the 9th of January 2019. It was an early start for teachers and students after just 4 weeks of summer holidays. The new children settled in quickly after about 1 week of love and patience from our teachers and volunteers. The day to day running of the program went safe and sound.
The teachers received wonderful news from a father of one of our last years pupils. Little Sia was lucky to be admitted to a good school in Mthatha, as her Mom found a job in town. She became top of her class in English, Maths and IsiXhosa in the first quarter of Grade 1. She received 3 certificates and the family thanked our teachers for their excellent quality of education they deliver to our children.
The term ended on the 15th of March and Term 2 started on the 2nd of April. Everyone was happy to start learning again, although the lessons get harder as the children delve into numeracy and literacy.
A fun and educational activity was our beach clean up day.
On May 9th, we cleaned the Umtata mouth beach with 74 children from our two different preschools, Mdumbi and Nonkqubela Preschool.
After breakfast we went down to the beach at 9am. Three teachers and seven volunteers helped to keep the bunch of rascals under control. We started with a morning circle and told a short story about a fish and its friends which can no longer find each other in the sea, because of all the trash that is floating around. By telling the story the kids understood why we picked up the rubbish at the beach.
For two hours, the kids had a lot of fun while cleaning up the beach. The two to six-year-olds were highly motivated and we were amazed by their stamina. In addition to cleaning up, we include a lot of fun activities for the children, so that the cleaning up is felt positively for the children.
As a reward everyone got a colorful fruit salad in the end. This and the garbage bags were sponsored by George Moreira. We are very grateful that he did not support us only financial, but also actively helped with the cleaning up.
We are very proud that we filled 26 big bags with garbage that day. We have cleared the beach of 175 kilograms of garbage. This rubbish is now being transported to Mthatha. We have separately removed the bottle lid and soft plastic in order to process them ourselves. Out of the lids we will conjure a South Africa flag and use the soft plastic for eco bricks.
The second term ended on the 14th of June and school will re-open on the 9th of July. Unfortunately, Ziyanda our new co teacher had do leave us due to private problems. She will be greatly missed. Nolutho and Nokubonga decided not to replace her just yet, as they are looking for a competent replacement.
After-school enrichment program
The After-School Enrichment program is primarily designed to supplement the transfer of knowledge in Maths and English. The pupils attend the normal government school locally and get enrichment classes in the afternoon between 15.30 and 17.30 with Andisiwe our teacher and Julia our volunteer from Germany. The aim is to fill the gap when government schools are not delivering quality education.
58 students attend the different classes on regular bases. The times table separates them into Grade 6-7 and 8-9, Math, English and Computer Skills. We use online learning programs for our Maths classes.
We have seen great results since the beginning of the year. The kids love Andisiwe's lessons and their grades have shot up.
We are happy to say that the communication between the local school, parents and us has greatly improved.
Thanda workshops
Thanda is a community-based organisation that provides innovative solutions for sustainable development. Our school has been lucky to have such a professional partner to train our teachers even further. Thanda aims to create safer, stronger communities by providing educational and skills-building opportunities to individuals. Their mission is to empower people to create positive change – change in individuals, change in their communities and eventually changes that impact the world.
They offer four core programmes: 1) Early Childhood Development; 2) After-school Programming; 3) Organic Farming; and 4) Creative Learning Training. Thanda provided 3 free workshops for our teachers so far this year. Our teachers love it and it keeps them current and motivated.
Project Pen Pal
Julia; one of our volunteers from Germany who has been with us for ¾ of a year made contact to a High School in Germany to encourage learners to become Pen Pals via emails, with some of our After-School students. The response was great and our pupils learned how to create an email address and send emails over one weekend lesson with Julia. Now they have the chance to improve their written English with their Pen Pals in Germany. 12 youngsters embraced the new adventure and twice a week they can check their emails and respond to their friends.
Running and Reading, Tshani Athletic Club
This year saw Tshani A/C expand our focus inland to an area called Qolweni at the request of our esteemed Headman. At first, we were skeptical as we knew how hard it would be to find a coach in the area as dedicated as Moyisile. We met with Moyisile and he agreed to take it on himself to go and coach the children from the area, track and field and also trail running. Qolweni is 6.5 kilometres from Mdumbi and Moyisile runs there every Monday and Wednesday to go and train the youth and often gets back home in the dark. He coaches our regular kids on Tuesday and Friday at the TransCape Education Centre, where the Qolweni youngsters come and join as well.
They are a vibrant group of kids and extremely talented. On the 21st March 2019, Moyisile and Troy accompanied 10 athletes from Qolweni to go and participate in the Human Rights Day Run in Ngqeleni which is the nearest town. We took 6 boys and 4 girls, and they were all entered in the 10km race.
Good news is that we received a donation from VCL, a school from the Netherlands to cover the running costs of the club. Now we can provide food and a stipend for the coach again.
Furthermore, we received a donation of books through the LEARN Project. Three big boxes of books arrived on the 11th of June. These books will go to the Qolweni branch of the Athletic Club so the kids have a chance to read and explore literature just like the Mdumbi branch which meets at our library in the Education Center before running starts.
Scholarship students
We have got 4 scholarship student at the moment. The selection process requires them to attend the After-school enrichment classes and perform above average. We select 2 students every year to go to a good boarding school for grade 10-12 and 1st year university.
1. Sibusisiwe
Dear TransCape scholarship programme members, my name is Sibusisiwe Siya, I'm 18 years old. I was born and raised in Tshani village in Mankosi community under Nyandeni Local municipality in rural South Africa. I am a TransCape scholarship student since January 2016. I got involved in TransCape's Afterschool Enrichment programme in my early age. I participated in this programme where I studied Maths, English, basic computer skills, life skills and out-door games. My dedication and competency have made the programme leaders aware of my school performance. As a result, I was offered a scholarship to access a better high school and to get through university with intensions of making my future better. Yes: I deserve scholarship assistance because of my background and financial status. The program means a lot to me and my family.
In 2018, I completed matric in Dalindyebo high school near Mthatha. I did apply for tertiary education at university. I applied for journalism and business management. I applied to many universities but because of limited spaces I did not get accepted. I kept on trying even in the beginning of 2019, because I hoped that I could get accepted to university for the second semester. Unfortunately, until now I have not received any positive response. Due to the situation I have no choice but to take this year as gap year. I will try to re-apply for university in September, since university applications will be open again.
I am staying with my aunt in Mthatha and I look after her 4-year-old child when she is at work and I volunteer at the homeless shelter as often as I can. They run a feeding scheme and I help them cook and dish up the food for the homeless.
I would like to thank you all, TransCape scholarship programme drivers and the programme founders for assisting me with my education.
2. Abonga
Dear TransCape scholarship donors. My name is Abonga. I was born and raised in Mankosi community at Nyandeni local municipality in one of the disadvantaged rural areas in South Africa.
I started to be a TransCape scholarship programme beneficiary in January 2018. The scholarship program sends me to Dalindyebo High School in Mthatha. I passed grade 10 last year and I am attending grade 11 now. I became a scholarship applicant because of my great performance in the learning areas offered at the Afterschool Enrichment program. My parents cannot afford school expenses. Since 2018, TransCape scholarship programme has been helping not only financially bit also on parental levels. This year I am doing these subjects: Maths, Life science, Life Orientation, Basic Computer, Geography, English and Isixhosa. In the current grade I have had difficulties in Maths. It is my weakest subject and one of the reasons for that is that my basics are not good. Also, the Dalindyebo high school does not have a permanent Math teacher. That makes it difficult to get consistency in my studies. I associated myself with school study groups within the school. My maths study group has built confidence in myself and I was able to face my mid-year exams with a good feeling.
In the school holidays a help my mother in her little shop. She runs the Ziyaduma tavern in Mdumbi. She was able to buy a little sound system and I like being the DJ for the parties. I love music and one of my passions is singing. My favourite style is hip-hop. I am the lead singer of a hip-hop group and we performed at the Mdumbi festival last year. It was a lot of fun!
The very unfortunate part is that the school did not release our midyear exam because the school teachers could not finish preparing results before the schools were closed on the 15 June 2019. The school has informed us that results will be only released on the 10th of July 2019 after the schools are opened. I commit myself to forward the results as soon as I get them from the school after the indicated date above.
I would like to thank you for your help. I really appreciate the chance you are providing for me.
3. Musa
Dear my scholarship donors, my name is Musa/Militia and my surname is Jampo/Nkuna. I was born in Mdumbi village and I studied in Mdumbi preschool one of TransCape prominent project that serves Mankosi community children at their early age with such valuable education. I was chosen to be on the TransCape scholarship programme when I was in Mdumbi preschool. My situation was really terrible in many various ways. My mother passed away; I never saw my father because he never come into the picture to play his role as father. Meanwhile, I was brilliant in Mdumbi preschool according to the teachers, in the sense that I helped other students who were struggling in the classes. The teachers decided to look for someone to help with my education. I became TransCape a scholarship student through those circumstances.
Despite of it all, I'm so grateful to have this opportunity to study on one of the best model C schools called by the name: Maclear High School. I started this year 2019 in January. So far, I'm happy the way things are at this school and I'm convinced my future will be positive. I'm doing grade 10 and the subjects are English, Afrikaans, Life Sciences, Tourism, Geography, Life Orientation, Maths literacy. My school performance is good. I'm still challenged by Afrikaans since I never studied this language before. However, I'm working very hard to ensure that I am improving on it, by always consulting subject teachers to assist whenever I come across difficulties and my friends are playing a key role as well to support me.
In this school I have started to play rugby and I really enjoy it. I am playing for the first team and also for the Eastern Cape Academy which is the provincial team. The sport helps me to socialize with other school students and to keep physically active.
In the holidays I volunteer at the Mdumbi Backpackers. I help with daily chores like cleaning fish and I help Johann when he is building.
In the residents, I am super happy and comfortable with other students. The sad news are I didn't get my midyear exam results. I left school three days before the term ended to attend a family gathering and did not receive my report. I promise I will forward it to you on the 10th of July when the school opens again.
Thank you TransCape for being so supportive to me over these years and I'm looking forward on making sure that I am doing great school work so that I can brighten my future.
5. Matsidiso
Dear TransCape scholarship programme members, my name is Matsidiso and I'm also known as Twiggy. I'm 14years old. I was born and raised in Tshani village in Mankosi community under Nyandeni Local municipality in rural South Africa. I am a TransCape scholarship student since January 2018. I got into this programme after I passed grade 9 last year in the local school. The scholarship program sends me to Dalinyebo High School in Mthatha with the intention to give me a better education. This is my second year studying under TransCape scholarship programme. TransCape has been very helpful to me and my family.
My parents cannot afford to further my education and I'm very committed to my education. When I started my scholarship in Dalindyebo school a year and a half ago it was very hard for me to adapt to the new environment and teachers. Today, since I am in the same school doing grade 11 everything has come under control. I can understand the teachers now during the lessons and my anxiety went away. That was a major problem before and affected my school performance. In the current year I'm confident to gather information in-order to acquire effective knowledge and as well as building friendships within the school.
There are so many challenges in my school though. Over-crowded classrooms, non-qualified and shortage of teachers. Especially in Maths. Maths is a very hard subject for me and I struggle to understand it. We don't have a permanent Maths teacher so it gets very confusing. I feel like these things hinder my educational progress. Students are obliged to figured out solutions themselves in order to pass the tests and exams. I am part of a study group and we do a lot of peer education. We couldn't get our midyear results just because teachers did not finish to prepare the reports, before the school were closed on the 15 June 2019. However, the school has promised us to finish our midyear result when the school have opens on the 10th July 2019.
Yes, I am confident about my results BUT very doubtful about Maths: I'll forward my results as soon as I get them from the school.
In the school holidays I visited my aunt in East London. It is nice to be in a city and I went to the shopping mall with my cousins. We watched a movie in the big cinema for the first time. It was really amazing.
I'm real grateful to get support from TransCape. Thank you!
We would like to thank all our sponsors from the bottom of our hearts for the continues support you are giving to our Education endeavours. We are honoured that you choose us to receive your gifts.
Sincerely yours,
Astrid Gifford (MD)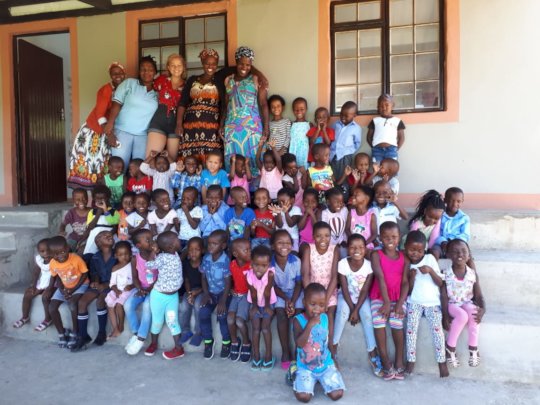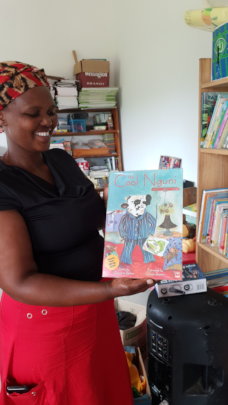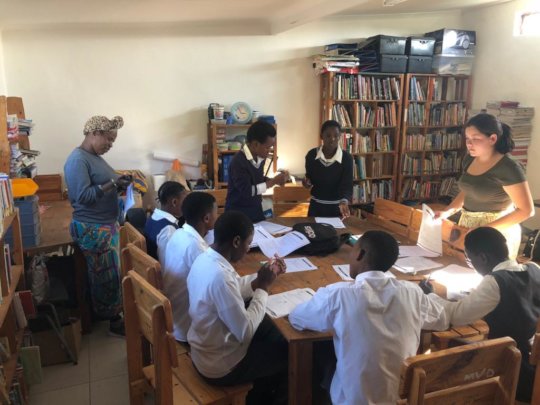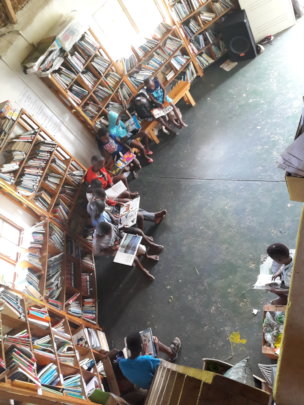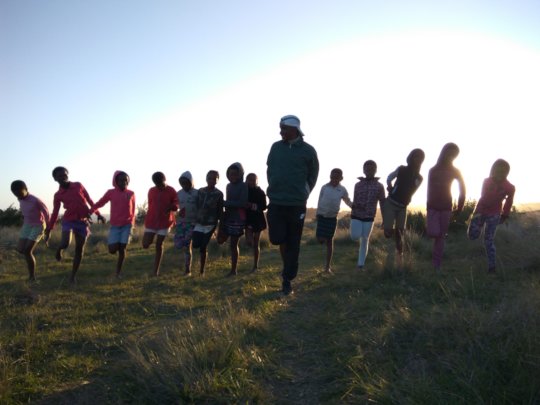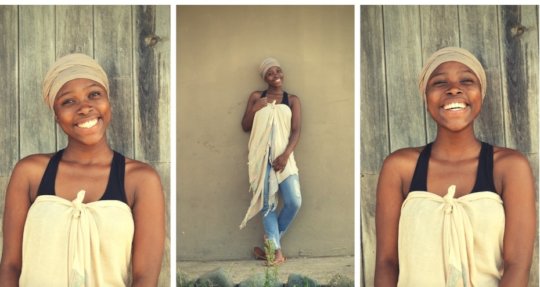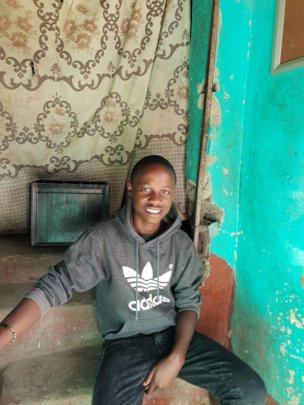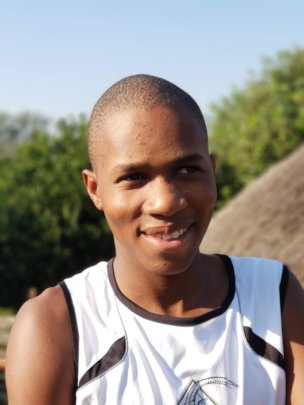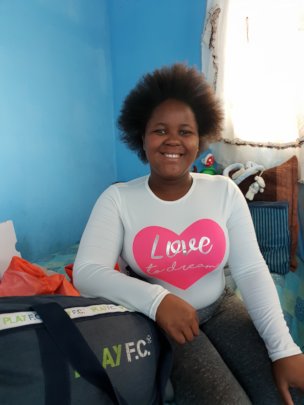 Links: